Zanzibar is a stunning island off the coast of Tanzania, with an abundance of activities, natural beauty and picturesque locations to photograph. Whether you're a seasoned photographer or just someone who loves taking photos for Instagram, there's no shortage of amazing photo spots in Zanzibar islands. 
In this post, we'll take a look at the best Zanzibar photo spots you should consider.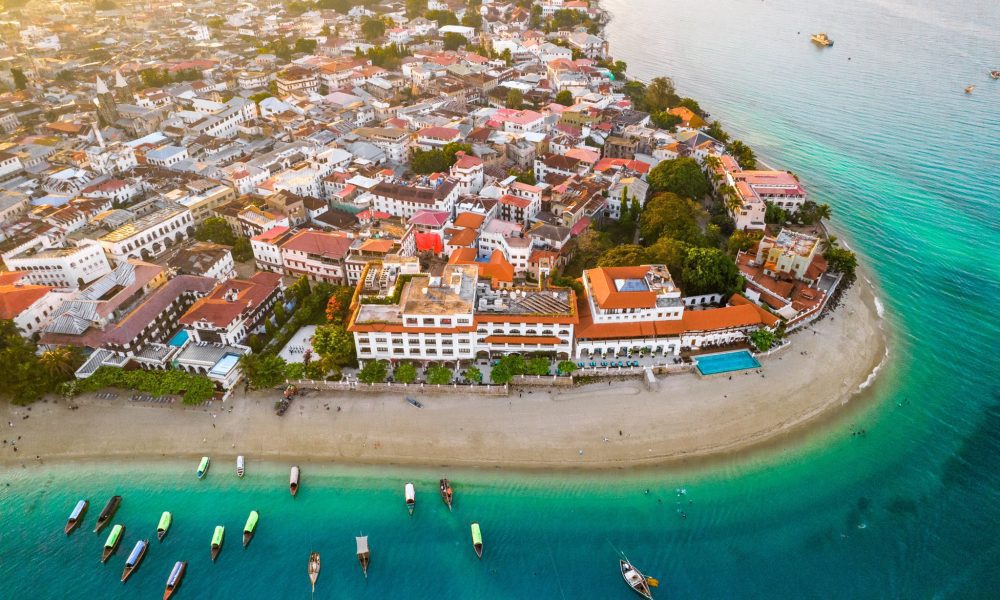 Stone Town is the historic heart of Zanzibar and a UNESCO World Heritage site. This atmospheric old town is a maze of narrow alleys, bustling markets, and historic buildings like Freddie Mercury House.
The vibrant colors, intricate carvings, and ornate doorways (Zanzibar doors) make for perfect Instagram shots. Don't miss the chance to capture the iconic places.
Best places to take photos in Zanzibar Stone Town
House of Wonders, the Old Fort, and the Forodhani Night Market, Darajani Market, Handicrafts & Paints, Spice Shops, Traditional Dhow during the Sunset time.
Read our guide on the Best Places to Watch the Sunset in Zanzibar.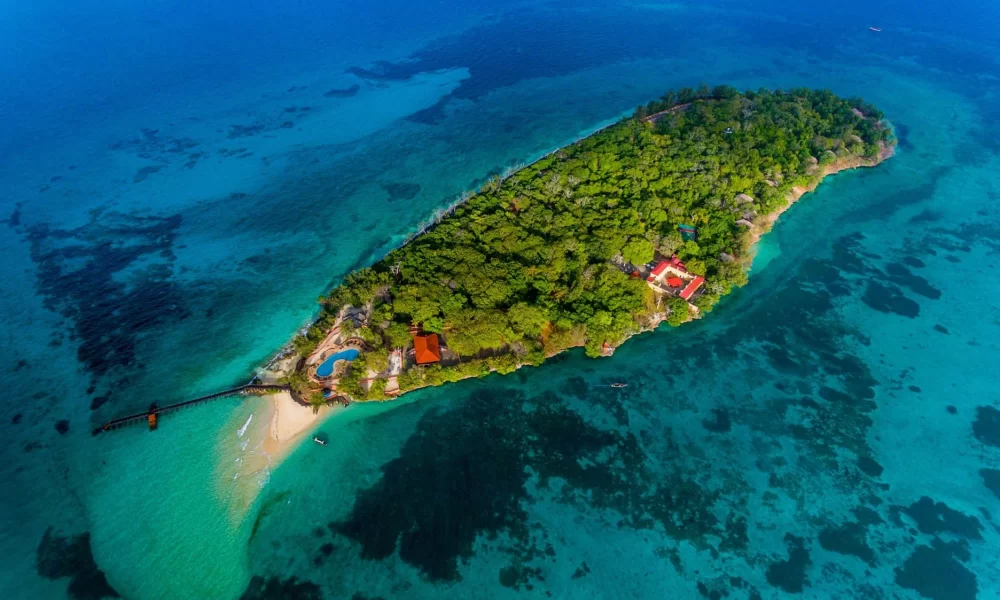 Prison Island is a small island off the coast of Stone Town, just a 25 minute local boat ride. Prison Island is a popular destination for watching the Giant Tortoises and swimming, some tourists visit there for snorkeling.
The island's sandy beach, turquoise waters and the Giant Tortoises make it a great place to take photos in Zanzibar. You can take a photo while feeding the Tortoises or if you have a drone, then you can capture the entire Island.
Read our guide on the best Islands in Zanzibar.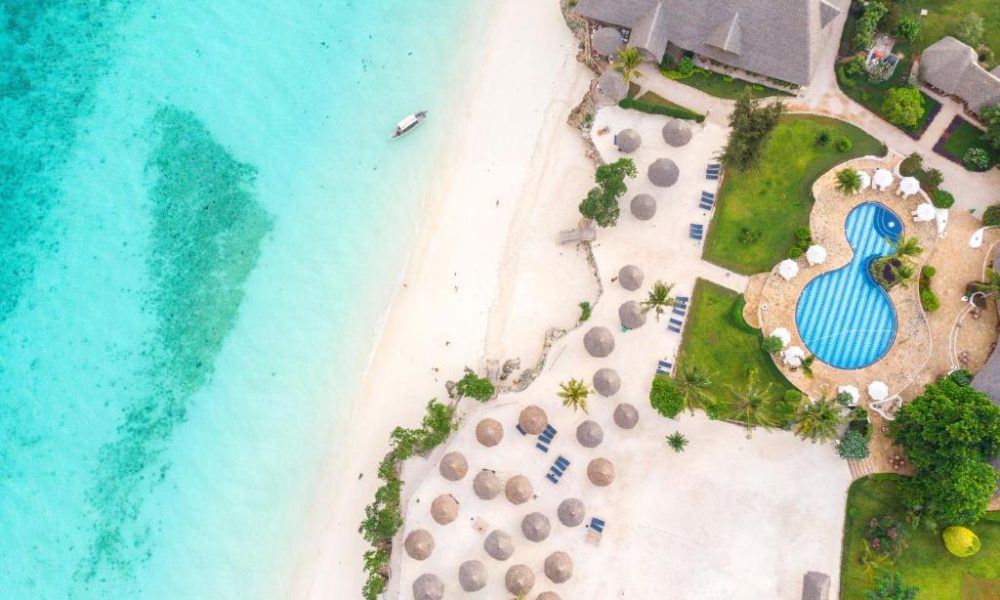 Nungwi Beach is one of Zanzibar's most beautiful beaches. Its powdery white sand, crystal-clear waters, and stunning sunsets make it a top spot for Instagrammers.
Take a stroll along the beach or hop on a dhow boat to capture the perfect shot. Visit in the evening for a chance to capture the stunning sunset with moving dhows on the ocean.
Best Photos to take in Nungwi Zanzibar
Turtle Aquarium, Kilosas Conservations Zoo, Drone view of the Beach, Drone view of Beach Huts, Take Photos with Masai Tribe, Take photos of the Sunset, Take Scuba Diving Photos, Horse Riding.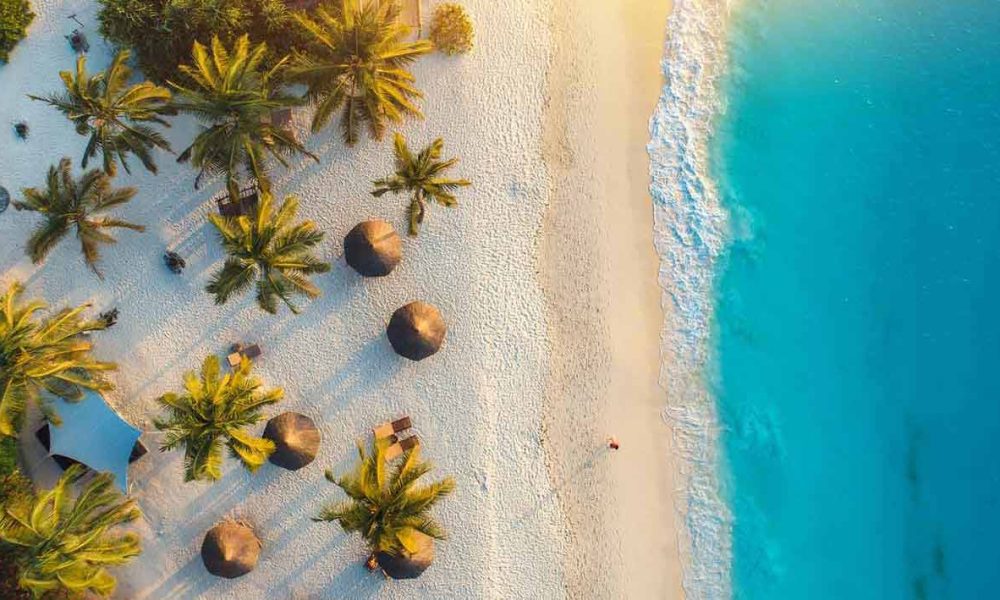 Kendwa Beach is considered as the best beach of Zanzibar Islands. The beach is a perfect spot for Instagrammers. You can swim anytime regardless of low tide time and it is surrounded by luxury resorts, making it a great spot for capturing photos of beach life. 
Kendwa beach is close to Nungwi, and it has a lot of tourist activities like Skydiving, Scuba Diving, Traditional Sunset Dhow Cruise, Jetski and so many local restaurants. All these activities come with the opportunities to Photographers.
Check out our guide on the best things to do in Zanzibar.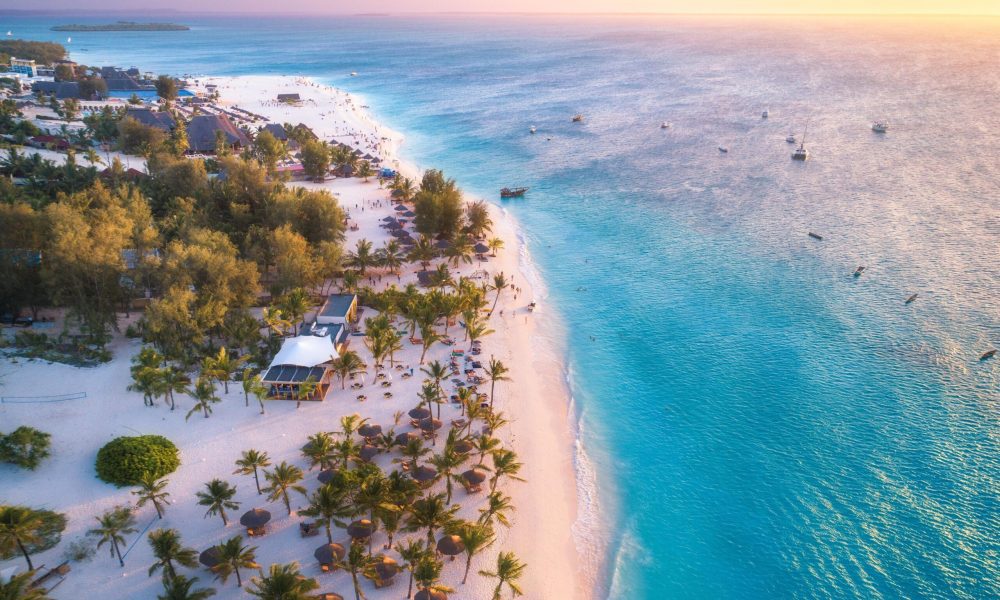 Michamvi Beach is located on the southeastern coast of Zanzibar. The beach is characterized by its crystal clear turquoise waters and tall swaying palm trees that create a picturesque tropical paradise. This is among the best places you can visit and have the best photo opportunities.
Best Photos to take in Michamvi Zanzibar
The Rock Restaurant, Sea Stars when it is low tide, Local fishermen, the Local wooden fishing boats, Overwater Villas, Drone view of Kae Sunset beach.
Check our Half day Blue Lagoon Snorkeling Tour.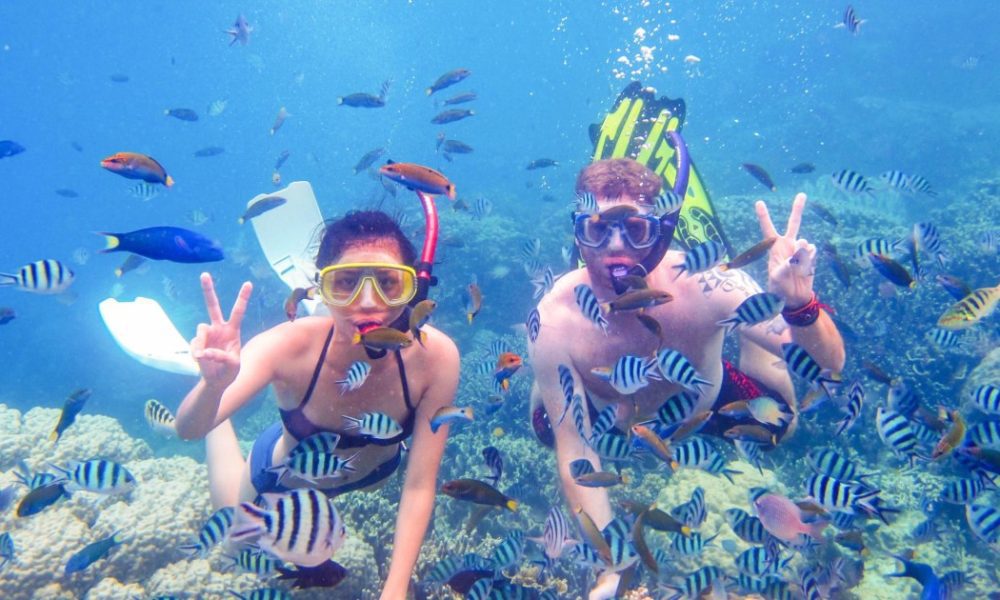 Mnemba Island is a private island off the northeast coast of Zanzibar. It's a popular spot for snorkeling and diving, but it's also a great place to capture stunning photos. 
The island is also home to an abundance of wildlife, including turtles, dolphins, and a variety of tropical fish, making it an ideal destination for nature photography enthusiasts.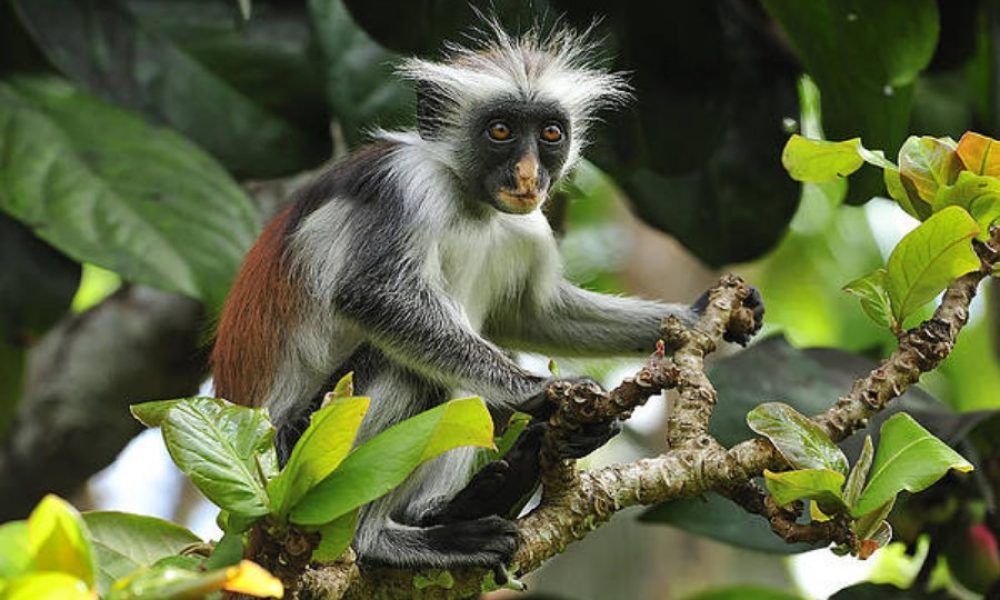 Jozani Forest is a conservation area located in the middle of Zanzibar. It's home to the rare red colobus monkey, which is found only in Zanzibar. The forest is a great spot for nature photography, and the monkeys make for great photo subjects. 
There are different other things of interest like Mangrove Forest, local made wooden bridges, Turtle sanctuary, and also you can visit the nearest Butterfly center for amazing photos of these creatures. 
You can book a Half day Jozani Forest Tour.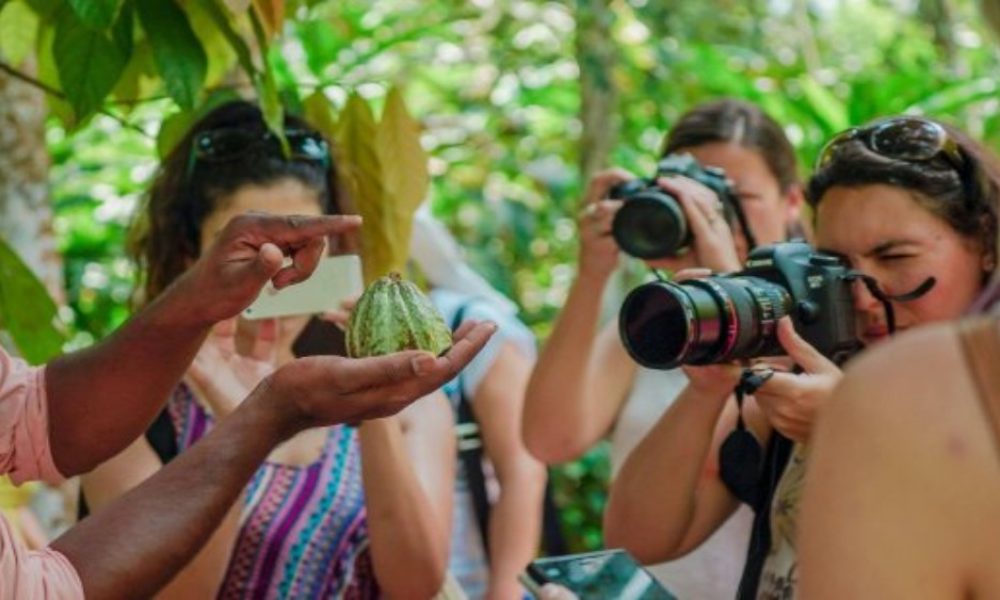 Zanzibar is famous for its spice farms, which are perfect for capturing photos of the island's unique agriculture. The farms offer tours where visitors can see how the spices are grown and harvested, making for some great photo opportunities. 
This experience comes with different things like testing Zanzibar Cuisines, Trying fresh coconut juice direct from the trees. No doubt you will have the best chance to take photos of the tropical atmosphere of Zanzibar Islands. 
Check out a Half day Spice Farm Tour.
Menai Conservation Area is a unique and must-visit destination for anyone visiting Zanzibar. Its stunning natural beauty, diverse marine ecosystem, and cultural significance make it a must-visit location for anyone interested in conservation and sustainable tourism. 
For a Photographer, this is a paradise. From the Sandbanks, small islands to the beautiful coral reefs of the Mnei bay area.  Blue Safari is a popular activity in Menai Bay, and this is the best way to explore the area and have photo opportunities. 
Learn more about the Blue Safari trip.