Zanzibar is a unique tourist destination in the African continent that is convincing thousands of tourists all over the world each year. 
Presence of nice beaches, Best diving & Snorkeling spots, Luxury Resorts, plenty of tourist activities, the uniqueness of its culture, are the reasons why a lot of tourists choose to visit the Islands.
This guide is here to help you understand which places you can visit in Zanzibar to get the most of your vacation.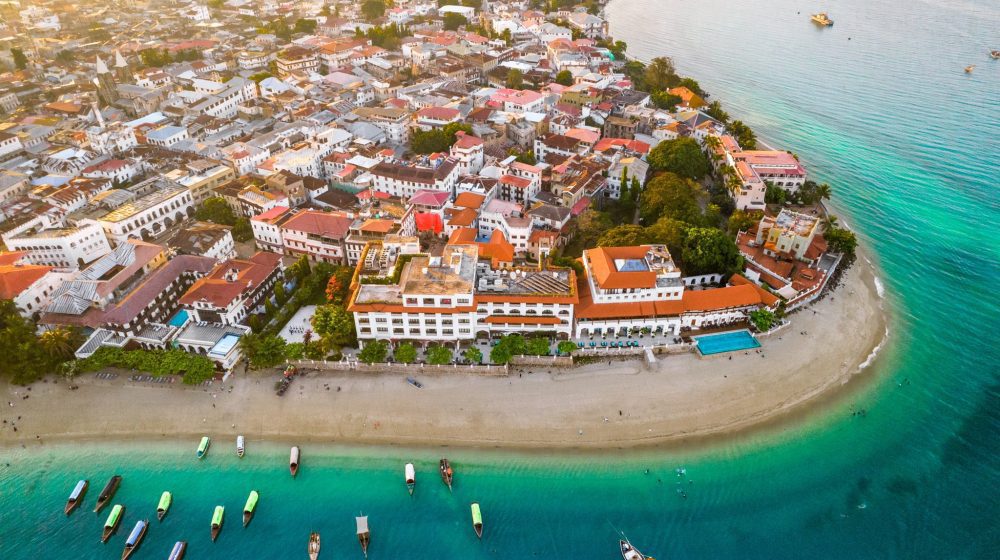 Stone Town is a historical Town of Zanzibar Islands, it has a lot of fascinating Historical facts that makes more tourists visit each year. The main attractions in Stone Town are Former Slave Market, the House of Wonder, The Old Fort, Freddie Mercury House, Darajani market and so on. 
Menai Bay Conservation Area
Are you interested in a full day tour around the ocean? This is one of the best places to go in Zanzibar. We call it 'Blue Safari'. From this tour, you will visit areas of interest in Menai bay like Kwale Island, Sandbanks, Natural lagoon. 
Snorkeling at Menai Bay is insane! You will find a lot of colorful fishes and natural untouched coral gardens.
Book your Full day Blue Safari Today!
Mnemba Island, Matemwe beach
Mnemba Island is situated on the North East Coast of Unguja Island, Matemwe fishers village. This is the best place to visit in Zanzibar in case you will be staying on the North of the Island. 
Mnemba island is considered as the best snorkeling spot in Zanzibar. Not necessarily to stay in the North, you can still visit Mnemba while you stay in other parts of Zanzibar. You will need to book a tour which includes pick up & drop off service. 
Mnemba island has plenty of fishes and different Marines creatures which create the best snorkeling experience for the tourists, this is simply because fishing activities are not allowed near the Island corals.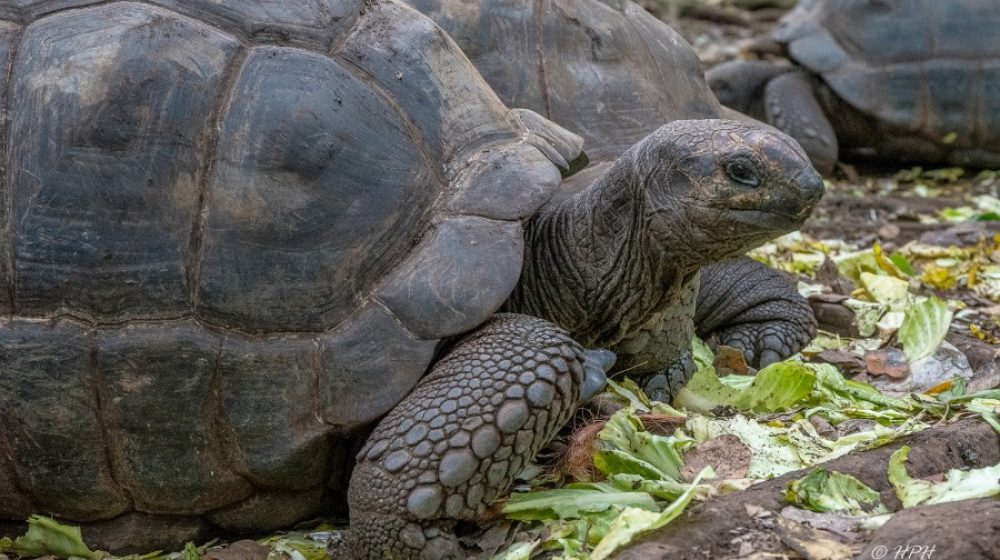 If you are looking for the best places to visit in Zanzibar, Prison island must be in your basket. This is the popular island in Zanzibar which you may have seen on social media the tourists feeding & playing with the Giant Tortoises. 
These tortoises are the main attraction of Prison island, they have been living on this island for decades, and they were originally from the Seychelles islands which are located 1807 KM away from Zanzibar Islands.
On the other side, the Island has other things of interest. History and beaches are also the reasons why people choose to visit this place.
How to get to Prison island?
For details & booking of Prison island tour, please visit here. If you stay in Stone Town, you will not need to book a car. Our guide will follow you from the Hotel.
Nakupenda Sandbank, Stone Town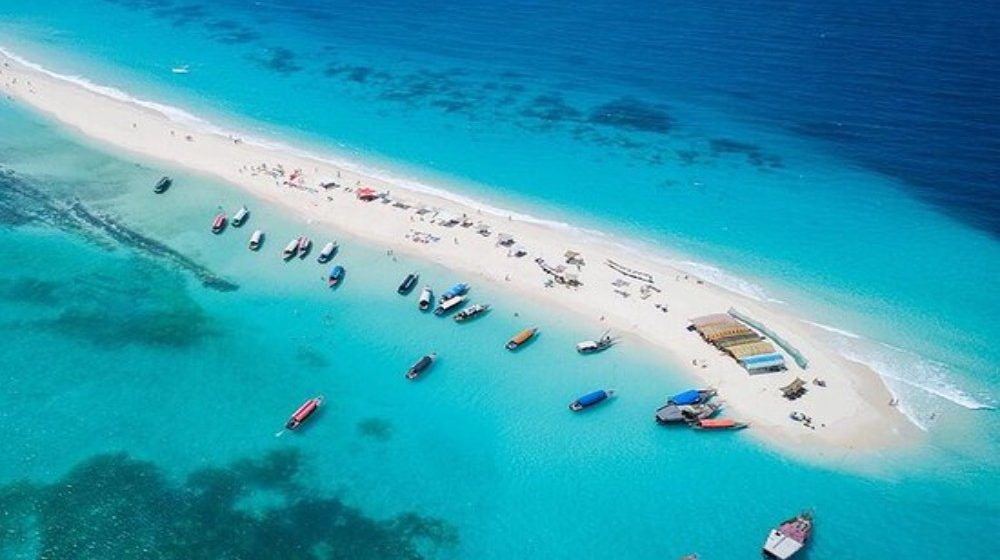 This is the Sandbank located 1.2 km just off Stone Town coast. This is the famous sandbank in Zanzibar, it was listed as the top second best travelers Choice Beach in Africa by TripAdvisor 2022. 
You can visit only Nakupenda Sandbank for a Half day tour, or you can combine it with Prison island for a full day tour. 
The best way to visit Nakupenda Sandbank is to go with Prison island because the tour will include lunch (Seafood BBQ), Fruits & Soft drinks.
Jozani Chwaka Bay National Forest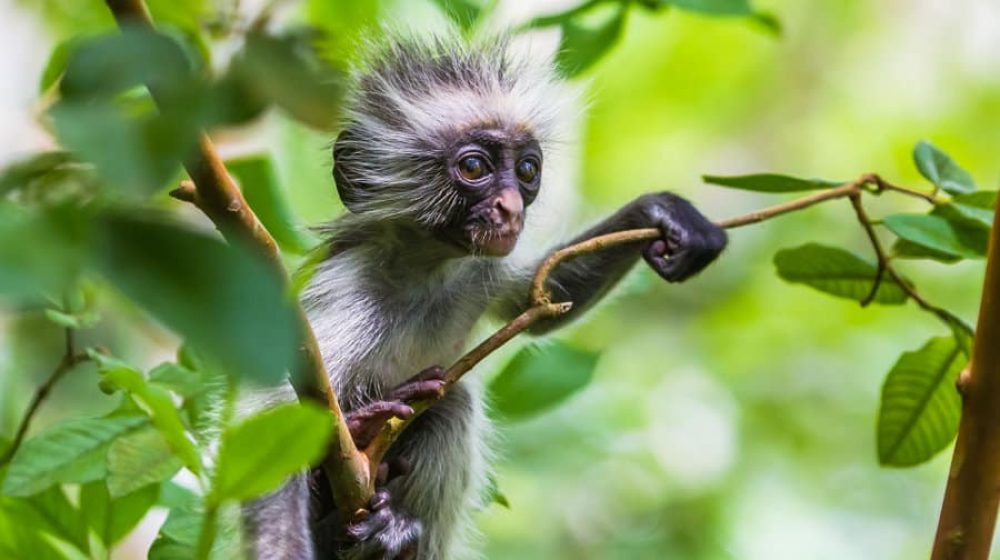 It is simply called Jozani Forest, this is not type of the Forest where you can find Lions, Giraffe, Elephant or any other animals that you can imagine to spot in the wild Safaris.
So, why is this place worth visiting? 
Jozani is the best place to visit in Zanzibar because it is the only place in the world where you can go and watch the unique Monkey species called the Red Colobus Monkey. These are the Fauna which only found in Zanzibar forests. 
How to visit Jozani forest?
Please visit our Jozani Forest tour page to get all the details about the booking process. This is a Half day tour, so we highly recommend you to combine it with Spice farm or visit the Rock Restaurant in Michamvi Beach.
Sunset Kae Beach, Michamvi
This is the one among the best places to chill in Zanzibar. You can visit just one person or with friends and family. In case you are on your honeymoon, this is also a very romantic place to be with your partner especially during the sunset time. 
Also you can visit before the sunset since there are other activities you can do like SUP tours, Fishing & Diving. But you need to organize them earlier.
Blue lagoon Michamvi Pingwe
If you will be staying on the South East Coast; Michamvi, Bwejuu, Paje, Jambiani and Makunduchi. Blue lagoon is the best place for you to visit. We guarantee that you will enjoy an amazing snorkeling experience! 
Swim among hundreds of colorful fishes, and explore the starfish, sea lions living in the untouched corals of Lagoon.
How to visit Blue lagoon?
Please book your blue Lagoon snorkeling half day tour with us today. The tour is inclusive of the local private Boat, Snorkeling equipment, Tropical fruits & Drinking water.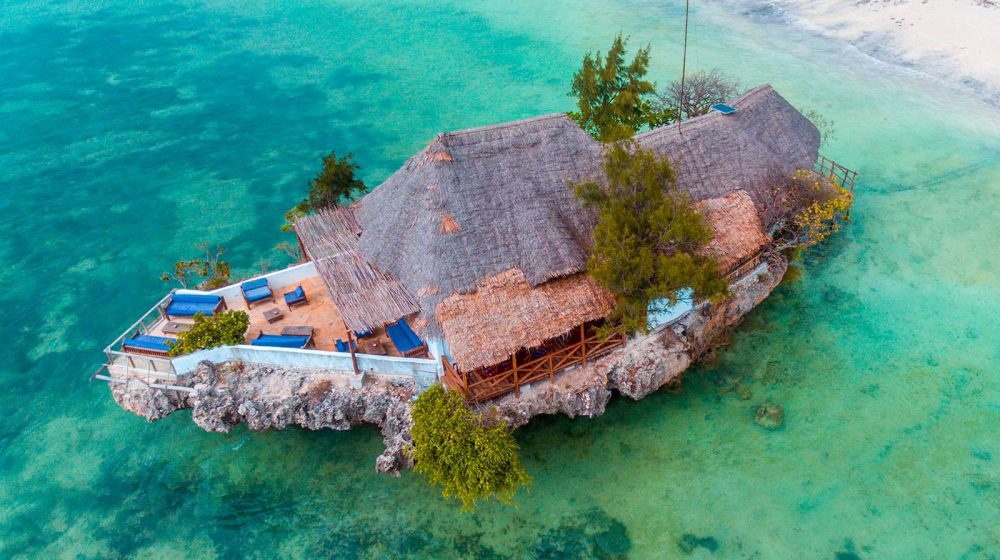 This is the popular tourist attraction to visit in Zanzibar. The Rock Restaurant is a unique restaurant found in Michamvi Pingwe Beach. You probably have found this small Island restaurant Surrounded by the ocean, maybe on Instagram or any social media. 
The restaurant offers a variety of Zanzibar cuisines and other popular dishes. Seafood BBQ, Starters, Pasta & Gnocchi, Desserts, Drinks and so on. 
Please check our guide on how to get to the Rock Restaurant.
This is the must visit place in Zanzibar before you leave. Kendwa beach is located on the North Coast coast of Unguja Island, Zanzibar. It is considered as the best beach in Tanzania as a whole. 
Best time to visit Kendwa beach is during the Sunset timing, around 16:00 – 20:00. There are a lot of activities you can do here, such as Sunset Dhow Cruise, Skydiving, Quad bike tour, Snorkeling, or you can just swim in the ocean, it's free. 
In case you would like to book your Hotel in Kendwa beach, then please book your transfer from the Airport to Kendwa beach here!
Baraka Turtles Aquarium, Nungwi.
Nungwi beach has a lot of attractions to visit, it is located on the North Coast just next to Kendwa beach. Baraka Natural Turtles aquarium is one of the attractions to visit in Nungwi. 
This is the place where you might have found on the internet tourists swimming with sea turtles. 
How to visit this place? 
Please contact us today, and we will organize you a tailor-made tour to swim with the turtles.
Forodhani Night Market, Stone Town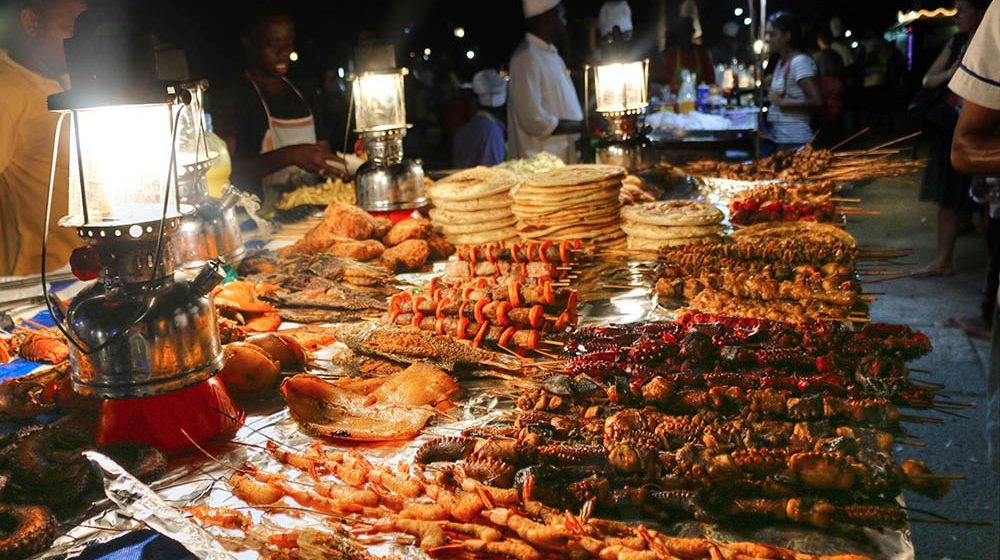 Are you looking to taste the best Zanzibar local foods? Then, Forodhani Night market is the best place for you to visit. It is located in Stone Town, inside the Forodhani Garden.
The market starts around 17:00 – 23:00 and the best time to visit is soon after the Sunset. Forodhani night market is a place where you can buy Zanzibar Pizza, Zanzibar Mix Soup, a variety of Seafood BBQ, Sugar Cane juice and so on.
FAQ about places to visit in Zanzibar