Stone town Walking tour Zanzibar
Stone Town tour is conducted with an expert licensed local tour guide in the most requested languages to ensure you hear everything and to enjoy the beauty of Stone Town, the Icon city of East Africa.
Your guide will take you to discover the most important sites in the center of Stone Town like Freddie Mercury House, House Of Wonder, Darajani Market, Former Slave Market.
A guide will walk with you around Darajani Market and the narrow streets of Stone Town, where you will be able to randomly shop from souvenirs shops and take instagrammable photos, exploring the culture of Swahili people.
Stone Town Tour Highlights!
Visiting historical buildings in Stone Town; House of Wonders, Freddie Mercury House, Sultans' Palace etc.
Shopping at Darajani Market in Stone Town
Experience the local Fish auction in Stone Town tour
Learn more about culture and architectures of the Stone Town.
Taking amazing photos of stone town
NOTE: These prices excluded transport costs because it depends on the location of your Hotel. Please reach us and we will provide you full price based on your Hotel location!
Price per person; for group of above 25 person please contact us.
Stone Town Tour with Zanzibar Local Tour Guides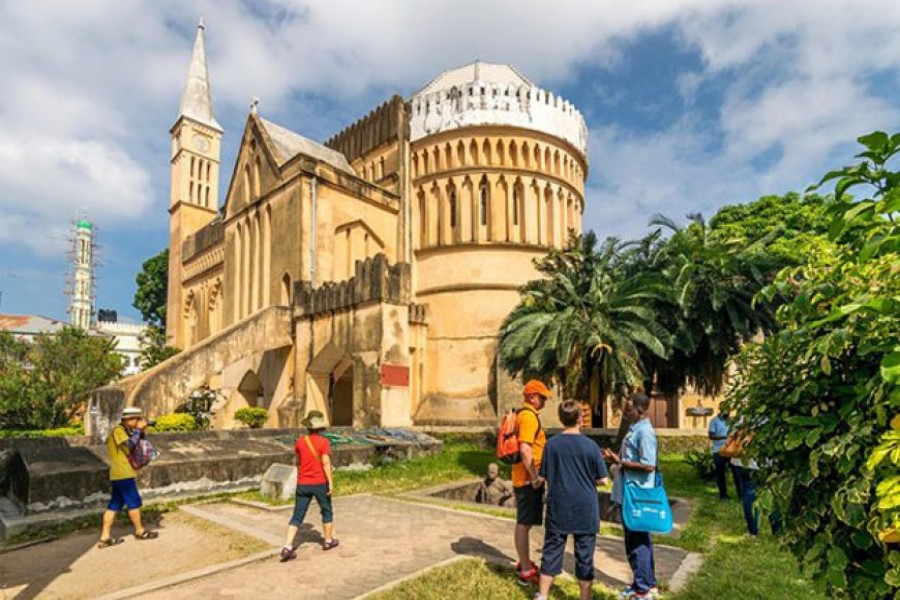 Book your tour to Stone Town today and have a local Zanzibari tour guide. All our guides are from Zanzibar with good knowledge of different languages. From English, Frech, German, Italian. 
We only have local tour guides because we believe that they have better knowledge of Zanzibar and can provide you insider access that enables you to experience Zanzibar like a local.
Tour the Narrow Streets of Stone Town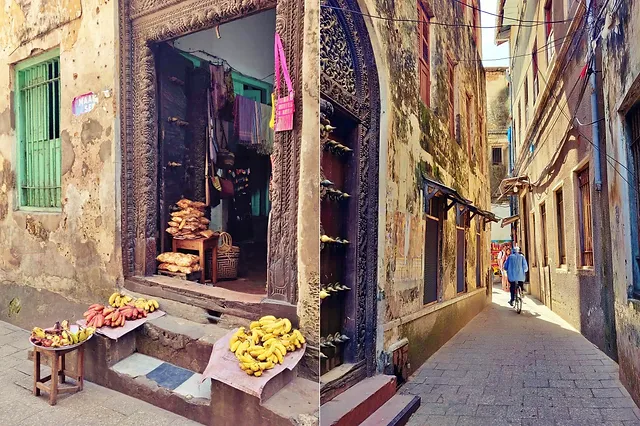 The Stone Town is made up of different narrow streets which look very similar. If it is your first time to stay in Stone Town, we highly recommend you walk with a tour guide who knows each way. 
In our Stone Town walking tour, our guide will walk with you around the Stone Town streets while showing you different historical and cultural places.
Learn Zanzibar History with Half day Stone Town Tour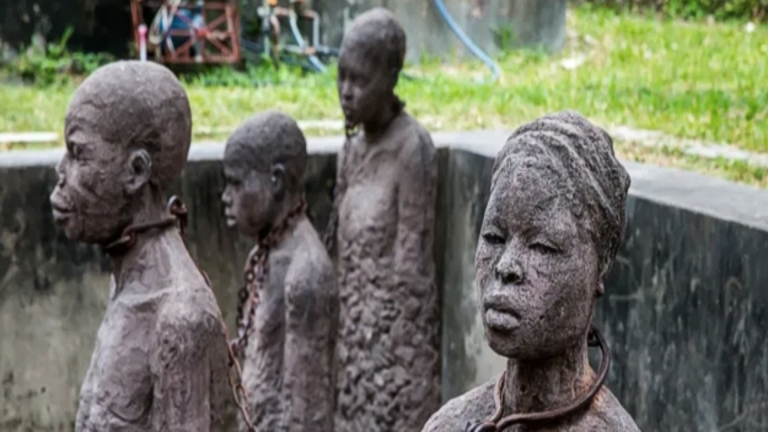 Stone Town is one of the oldest living Swahili towns in East Africa. In 2000 it was marked as the UNESCO world Heritage site. Stone Town has a lot of Stories to tell you when it comes to the Historical facts of the East Africa region. 
In this tour, our guide will provide you with the fascinating histories about Stone Town and Zanzibar islands as whole. You will see the birth place of Freddie Mercury, the former Slave Market, Old local Darajani Market which was built during the rule of Sultan Ali Bin Humud.
More things to do in Stone Town
Other things you can do while you are in Stone Town are;
Visit Prison/ Changuu Island
Relaxing on Nakupenda Sandbank
Traditional Sunset Dhow Cruise
Forodhani Night Market CHECK MORE!