Are you a foodie, and planning to visit Zanzibar for your next vacation? Then this guide is for you! After reading this guide you will know exactly what are the best foods you can try during your Holiday in Zanzibar islands.
Zanzibar is the top tourist destination Island in Africa continent. Located just off the coast of  Tanzania mainland in East Africa. Zanzibar is known for its sandy white beaches, a bunch of sandbanks with crystal clear ocean water which gives the magic snorkeling experience to the tourists. 
The islands are blessed with abundance of delicious seafood, tropical fruits and a variety of delicious cuisines with Asian influences.  
List of foods you should try in Zanzibar!
Urojo, also known as Zanzibar Mix. Is one of the popular dishes you should try in zanzibar. This dish looks like a soup with a mixture of small pieces of  boiled potatoes, Cassava chips, Bajias, mashed potatoes, Small pieces of grilled meat (Mishikak), Boiled eggs, and it is finally spiced with fresh hot chili and coconut chutneys.
If you are a vegetarian, you don't have to worry. Urojo can also be vegetarian friendly if you don't mix with Mishkai, so you will need to ask them in the restaurant.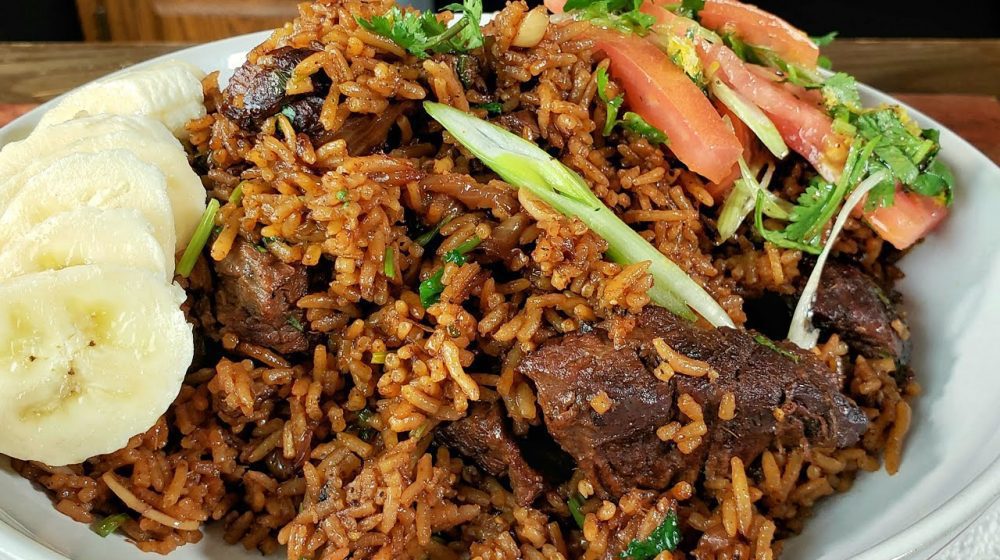 Pilau Is a common dish in most Asian countries and some parts of East Africa which has Asian influences. In Tanzania, especially Zanzibar Islands, Pilau is very common food to the locals and even in most Luxury Hotels & Resorts. 
It is made with a mixture of  rice, with any Chicken, Cow, Camel, goat meat, Potatoes, Onions, Garlic and other spices. The smell of Pilau is spectacularly amazing because of the bunch of spices mixed together to form the unique taste. 
The local people of Zanzibar prefer to cook this dish during special days or events such as weddings, holidays or when visitors come home, or on friday. 
If you want to try Pilau, then we highly recommend you to book a Spice Farm Tour where you will have locally cooked Pilau from scratch! Or you can order it from your Hotel as your lunch or dinner.
Mishkaki is one among the famous East African BBQ meat delicacies. It is made by small pieces of marinated meat, skewered and grilled until tender. It can be of different varieties; Cow meat, (Mishaki ya nyama), Chicken meat (Mishkaki ya Kuku), Goat (Mishkaki ya mbuzi).
Zanzibar Mishkaki is quite different because of the spice ingredients used; Ginger, Cumin, Garlic, Fresh chili. Mishkaki is a common food in all Tourist places you could stay in Zanzibar.
Zanzibar pizza is a popular delicious food among Zanzibar Locals, it doesn't look like a Pizza that you can imagine. It is far different from Italian pizzas and you may even ask why it is called a pizza. 
It is made of dough that is stretched thin and filled with various meat types depending on your choice (Chicken, Lobster, Prawns, Calamari, Beef) followed by an egg mixed with Onion, Mayonnaise, Cheese and Chili sauce. 
Forodhani Night Market in Stone Town is a nice place where you can go to have this popular dish. If you are still wondering where to start, you can book our Stone Town Walking tour which is normally ends at Forodhani Garden.
Forodhani Night Market Location
This is a popular dish in Tanzania as a whole, not just in Zanzibar Islands. It is made from Kidney beans boiled with hot water and then mixed with coconut milk and other spices and vegetables like Cumin, Garlic, Bell pepper, Carrots,Onion. 
It is served with rice, Bread, Ugali and so on. Maharage ya Nazi is served in almost all local restaurants in Zanzibar.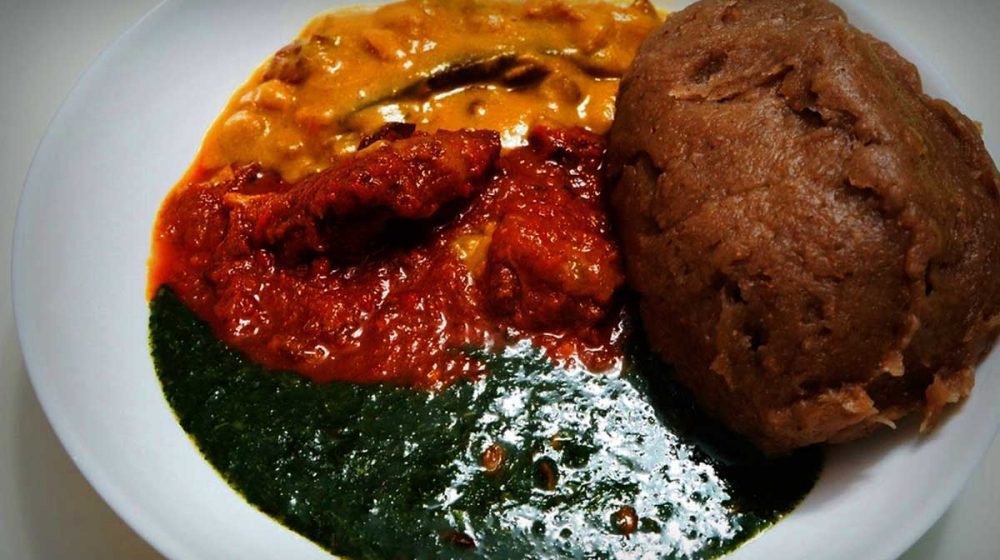 In English means cassava stiff porridge, this dish is made by cassava flour which is locally made after the small pieces of cassava that are left in the sun to dry then traditionally grinded to produce flour. 
The dish is cooked only with water and cassava flour with no other ingredients. Ugali wa Muhogo is known for its brown colour and is most preferred in rural areas of Zanzibar Islands like Bumbwini village, Bambi Village, Mkwajuni and so on. 
Villagers eat Ugali wa Muhogo as a breakfast, lunch or at dinner usually served with chicken or fish soup. Please let us know if you would like to test this food via our Traditional cooking experience.
Every morning and evening during the days you can not pass in Zanzibar Streets without seeing Maandazi in local Restaurants. It is mostly served for breakfast or dinner. 
It's a type of fried dish made up with wheat flour, coconut milk, sugar, cardamom, and yeast. Maandazi can be circle or triangle shape
Maandazi is mostly served with maharage, coconut curry, Spiced Milk or with green tea.
This is the traditional and most popular known bread type in Zanzibar Islands, this type of bread is not popular in Tanzania mainland. Boflo bread is a loaf of bread with a triangle square made up with wheat flour, little salt and water. 
This is not home made bread, it is made in a special traditional bakeries which use traditional ways of baking the bread. 
Boflo is commonly eaten with Urojo, Maharage, Meat soup. It also tastes better when you smear butter on it.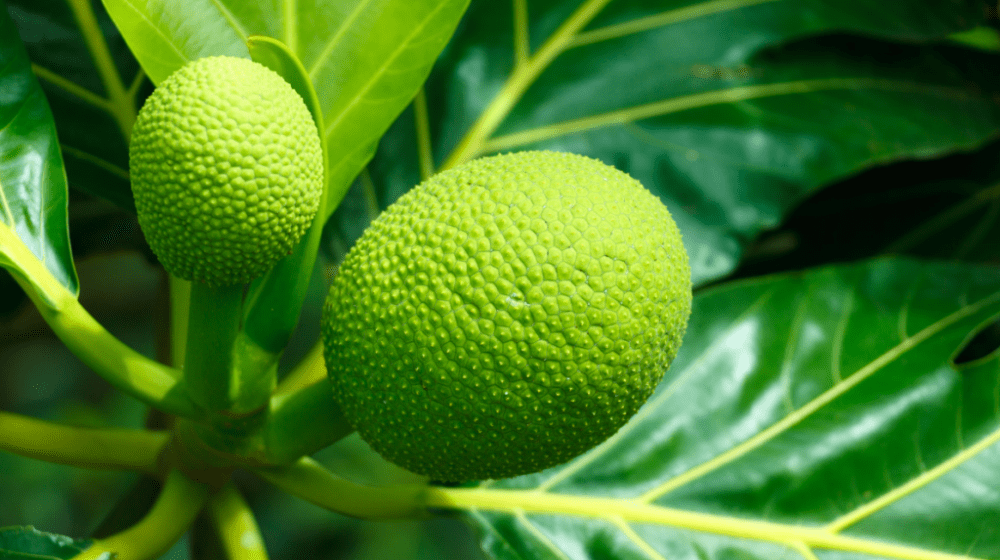 In English known as breadfruit (Artocarpus altilis) it looks similar to fresh baked bread and it has a potato-like flavor when it is boiled. Over the years, the fruit is used by Zanzibar locals for breakfast, Lunch and dinner. 
Shelisheli is cooked in different dish forms depending on you. It can be fried, boiled, cooked with Coconut milk, or baked. The common and favorite dish for locals is when it cooked with coconut milk, which is called Shelisheli la Nazi. 
This is not common food in Hotels, but you can test it if you go on our special private tour "Traditional Cooking & Local Market Experience".
Vitumbua, this looks like Maandazi, and it's only cooked for breakfast, it is served with local green tea (Chai ya Mkandaa). This is a deep fried dish prepared with rice flour, plain flour, coconut milk, sugar and yeast.
This is one of the simplest foods you can try in Zanzibar. In case you visit Stone Town, try to check it in the local shops. Ufuta is made with just three simple ingredients; sesame seeds, sugar, and water. Some people add it with honey. 
It is rare to find them in the Hotel but mostly around the streets. Local people in Zanzibar use it as a snack and normally served with coffee.
Kaimati (Sweet dumplings)
Kaimati is one of the most famous delicacies of the East Africa coast, Especially Mombasa and Zanzibar. 
It is a tasty snack which is prepared with plain flour, baking, water, and yeast mixed together and made small boles that are fried and rolled in a sugar  made up with water and rose flavour or cardamom. 
You can eat it at any time; as a starter sweet before your meal, or dessert with a cup of coffee, even breakfast in the morning. In Zanzibar, this dish is mostly prepared during the holy month of ramadan.
Sugarcane juice, we call it "Juisi ya mua" Is the best natural made juice you can try in Zanzibar. It is made from the liquid which is extracted from pressed sugarcane.
Not only Zanzibar this is the common juice in many places, such as Southeast Asia, North Africa, and Latin America. Each place has their own unique way of preparing it. In Zanzibar, normally it is mixed with Fresh ginger & Lemon to make it more testy and appealing.
Chips Mayai/ french fries Omelet
Is the most popular food found in zanzibar street locally known as Zege, the food is made up with french fries mixed with eggs that are fried on a pan and served with salad, tomatoes, Chilli sauce and some green pepper or black pepper.
Chips Mayai can be used for breakfast, lunch or dinner and it's a very delicious meal especially when you combine it with fried chicken. But for Zanzibar you can also combine it with seafoods like Lobsters, Prawns or octopus.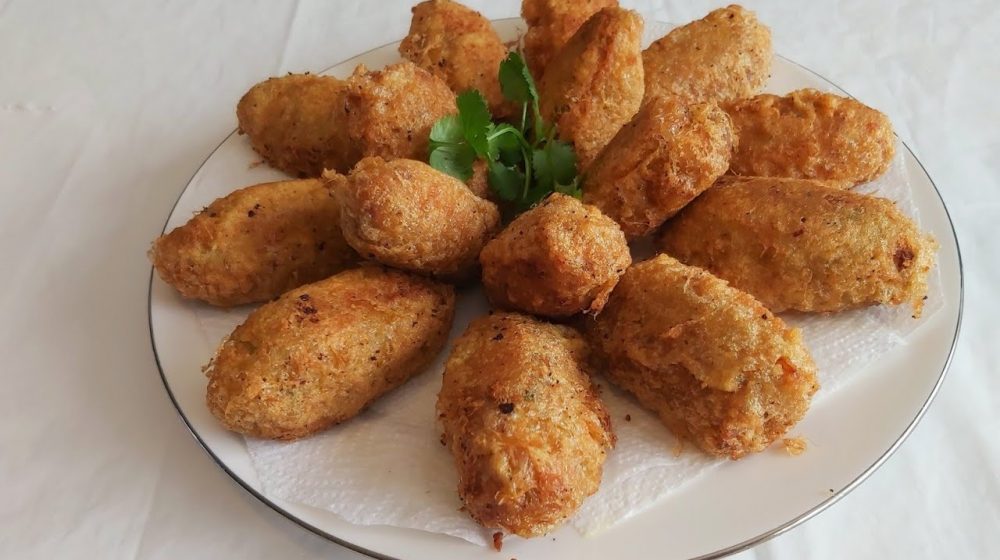 Sometimes called snack, Katlesi are prepared by boiled potatoes mixed with chopped onions and variety of spices like Black pepper, Cumin & Garlic, mixed with minced meat that are rolled into oval shapes or sometimes circle that are put into flour then in egg and dip fried 
Katlesi can be served with chapati, mandazi or as a meal itself.
Ugali/ Maize Stiff Porridge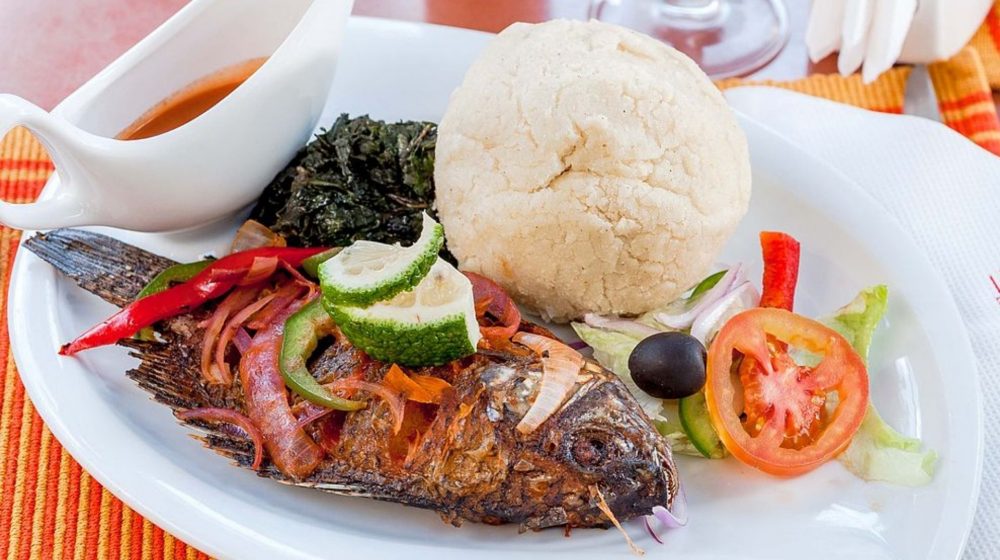 Is a traditional food in Tanzania and Africa as a whole. Is a dish made with white cornmeal and water that is mixed together until it becomes a stiff porridge.
The dish is usually prepared at homes or restaurants and can be eaten as breakfast, lunch or dinner normally served with vegetables, Meat or seafood.
Wali wa nazi (Coconut Milk Rice)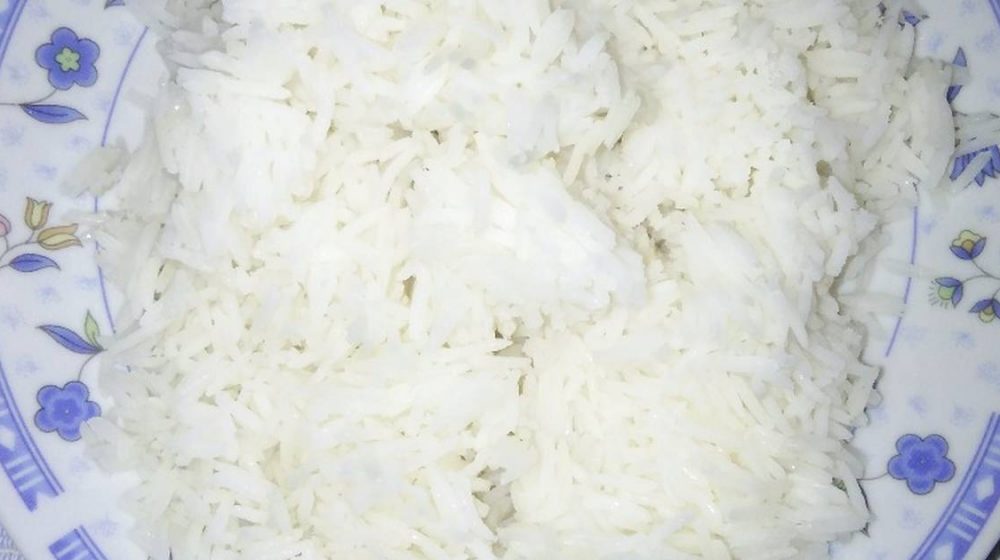 Wali wa nazi is a traditional dish and favorite of Zanzibar locals, normally you can even smell this dish during afternoon (Lunch time) in many houses in zanzibar streets. 
The food is made up with only three ingredients; rice, coconut milk and salt that are boiled together to make delicious rice. 
Coconut milk rice usually goes perfectly with maharage, or other vegetables and seafood like Fishes, Octopus, Calamari and so on.
Supu ya Pweza (Octopus Soup)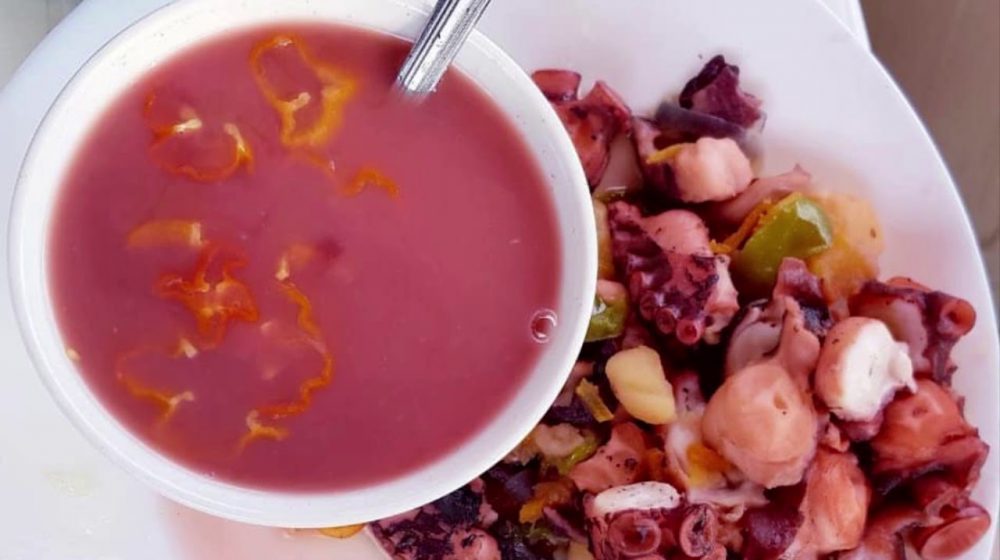 Octopus soup locally means Supu ya Pweza is a famous dish in Zanzibar which is made with a combination of octopus, fresh lemons, fresh ginger, garlic cloves, onion and little salt boiled together. 
Octopus soup is very healthy and it has a lot of benefits to the human body. Zanzibar is a small  tropical Islands which are surrounded by the Indian Ocean. So anywhere you go you can order your soup from the local restaurants or from the Hotel. 
Or sometimes you can contact us if you would like to do a snorkeling tour. After that we can prepare for you as your lunch.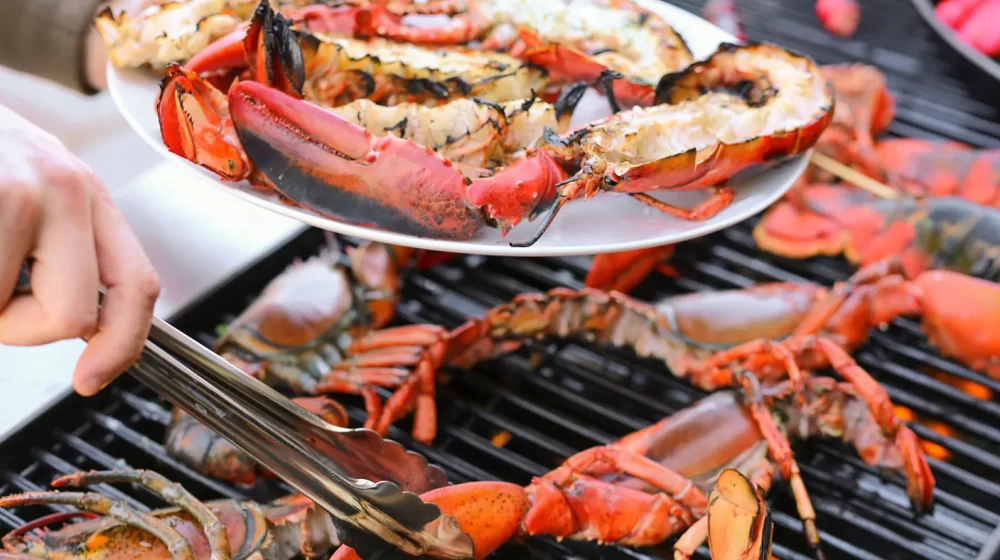 If you are looking for the real taste of seafood, please try the Seafood BBQ prepared on the beaches in Zanzibar. You will feel the fresh taste of seafoods like Octopus, Calamari, Lobsters and so on. 
Best places to try seafood BBQ in Zanzibar are; Matemwe beach after Mnemba Snorkeling trip or During Safari blue in Menai bay.
Biryani is a popular rice dish in most East African and Asian countries, it is made with aromatic Indian spices and with any meat of your choice (like Camel, chicken, beef, goat, lamb, and even Seafoods) or sometimes eggs or vegetables for vegetarians. 
Biryani differs from one community to another depending on the accessibility of ingredients. The availability of plenty of spices in Zanzibar, make its biryani to be more tasty compared to many other places.
FAQ on about foods in Zanzibar