Are you looking for the Quad bike tour in Zanzibar? You are in the right place! 
From us you can book a Quad tour to explore the off-road experience in Zanzibar, through remote villages, landscapes, farm lands, and plantations.
This is the self-driving quad bike tour for 3 hours starting in Pwani Mchangani beach where you will have an English speaking instructor, in the tour you will have a time to taste excellent tropical fruits.
We have the pick up service. Our driver will come to pick you from your Hotel to our place in Pwani Mchangani. After the tour, the driver will pick you up back to the Hotel. 
Explore the local Villages by Quad bike

3 Hours Quad Bike
Tropical Fresh Fruits
Taking photos
NOTE: These prices excluded transport costs because it depends on the location of your Hotel. Please reach us and we will provide you full price based on your Hotel location!
Please contact us if you are group for the best rates.
Experience Zanzibar with Quad Tour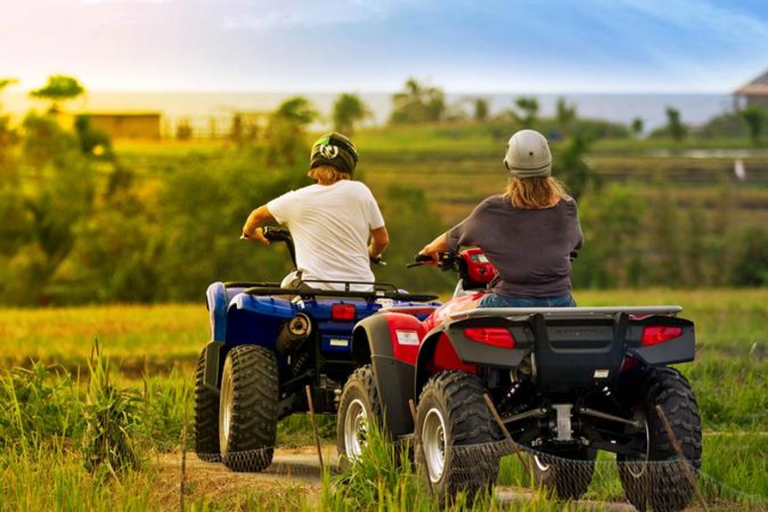 Quad Bike Tour is one of the must do activities for your Zanzibar vacation. The quad experience is absolutely unique from those that you have done before. The tour involves visiting the local villages where you will explore the real life of the Locals. 
Safety is our priority, all our Quad Bike Motors (ATV) are safe, fully automatic and easy to operate, there is no prior Quad biking experience needed to join our tour. Our professional English speaking instructor will guide you through some of the most technical functions which are easy to understand. 
We make sure you get the inner side of Zanzibar by exploring the island's hidden beauty which you have never seen on the internet.
Enjoy a Quad Biking in Zanzibar with your Loved one!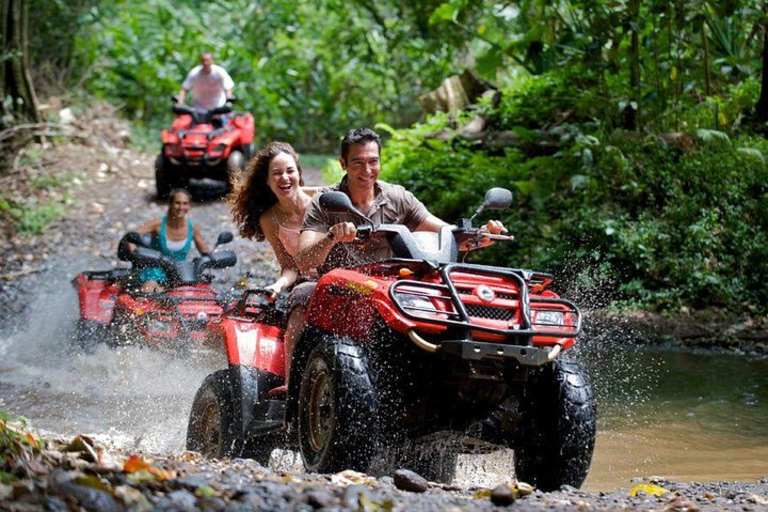 Are you a couple, friends or family looking for the best experience that you can do for your next vacation? Quad biking is one of the best activities to do in Zanzibar. There are two options you can choose from, the first one is to take one quad per two people, and another option is to take everyone with their quad bike. We only charge a price per Quad, not a person. 
We provide a round trip private transport from your accommodation to our starting point at Pwani Mchangani beach. And we have different vehicle types based on the number of people, the price for transport not included in the Quad, because it depends on the distance from the Hotel.
The quad bike tour does not include launch, we only include fruits. But in case you are interested in having lunch after the ride, let us know and we will prepare a special lunch for you. This will be fresh seafood with drinks at Matemwe beach near Pwani Mchangani.
Quad Bike, also known as ATV (All Terrain Vehicle), are a vehicle that looks like a motorcycle but it has four large wheels and metal springs that will help you bounce across the terrains, designed for enjoyment, sporting, and sometimes for agricultural purposes.
Quad biking activity is now famous in the tourism industry because they are designed especially for off-road driving experiences, in most cases, it gives the absolutely best experience to the tourists. 
A best example is here in Zanzibar, nearly all travelers who are booking this activity with us, they will recommend us to their friends and leave best reviews on our social channels. 
Book your Quad Bike Tour in Zanzibar today!
Book your seat today with very simple steps, the only thing you need to do is to contact us by clicking the Whatsapp button that appears for the Phone device users, or just fill the booking form as appeared if you use Desktop version. Make your dream come true by booking a Quad biking in Zanzibar today!
Reserve your seat with confidence today, our team is waiting to arrange the tour for your best vacation experience.