sunset dhow cruise Zanzibar
Enjoy the breathtaking views of Stone Town in the evening by cruising on one of our traditional Arabian dhow, one of the worth romantic tour with your loved ones in Zanzibar. We are offering a daily sunset Dhow cruise trip in Stone Town and also for Nungwi and Kendwa beach. 
Our Sunset Dhow cruise trip includes delicious locally made snacks and drinks. 
Let's make your evening unforgettable, revealing the lovely views of the Sun on your way to Stone Town, Kendwa, & Nungwi beach with us.
Cruising with wooden traditional Arabian Dhow
est way to view the coast of Stone Town, Kendwa & Nungwi beach
Test the local prepared snacks & Drinks
Sailing with Traditional boat
Best way to see the Sunset in Zanzibar
Traditional Coastal Music Performance 
NOTE: These prices excluded transport costs because it depends on the location of your Hotel. Please reach us and we will provide you full price based on your Hotel location!
Price per person; for group of above 25 person please contact us.
Explore Zanzibar Traditional with Sunset Dhow Cruise.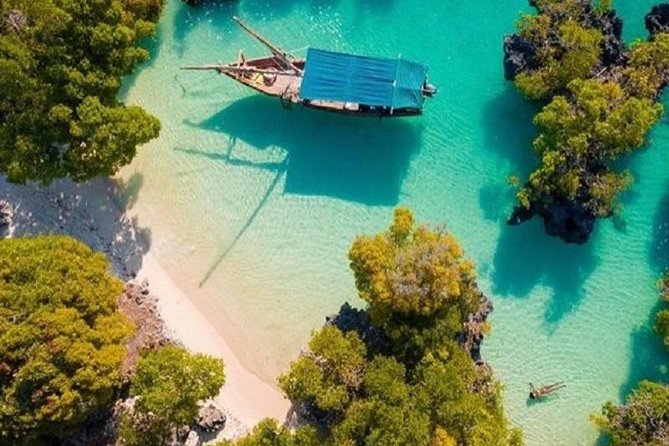 Zanzibar Sunset Dhow Cruise is one among the best things do in your Holiday to Zanzibar Islands. In this evening tour, you will experience the perfect traditional sailing boat with our local guides. 
The history of these traditional dhows started many centuries ago when Arab and Indian merchants began exploring the parts of East Africa for the purpose of Trade and religions, at that time the monsoon winds were used to transport people from different places. In this tour, you will explore how it was done. 
Today, Zanzibar locals are using these dhows to travel between Tanzania mainland and other nearest Islands to import different communities such as charcoal, timber, Rice, Spices and so on.
Sunset Dhow Cruise Tour FAQs
Our location in Stone Town