Nakupenda Sandbank is located just off Stone Town. Around 20 minutes local boat riding from Stone Town. Once on the sandbank, you will be provided with snorkeling equipment such as masks for Snorkeling purposes. 
The underwater world at Nakupenda Sandbank is unbelievably spectacular. There are countless colourful fishes and other sea creatures that survive among the coral reefs and underwater plants which together form the barrier reef ecosystem. 
You will also do sandbank relaxing and try tropical fruits during or after snorkeling; fruits like Banana, Pineapple, Mangoes, Watermelon are available.
Swimming and Sandbank Relaxing
Seafoods BBQ Lunch; Octopus, Lobsters, Squids, Prawns, etc.
Tropical Fruits testing; Mangoes, Bananas, Pineapple, Watermelon etc.
Local Traditional wooden boat
Sunbathing 
NOTE: These prices excluded transport costs because it depends on the location of your Hotel. Please reach us and we will provide you full price based on your Hotel location!
Price per person; for group of above 25 person please contact us.
Visit Nakupenda Sandbank Today!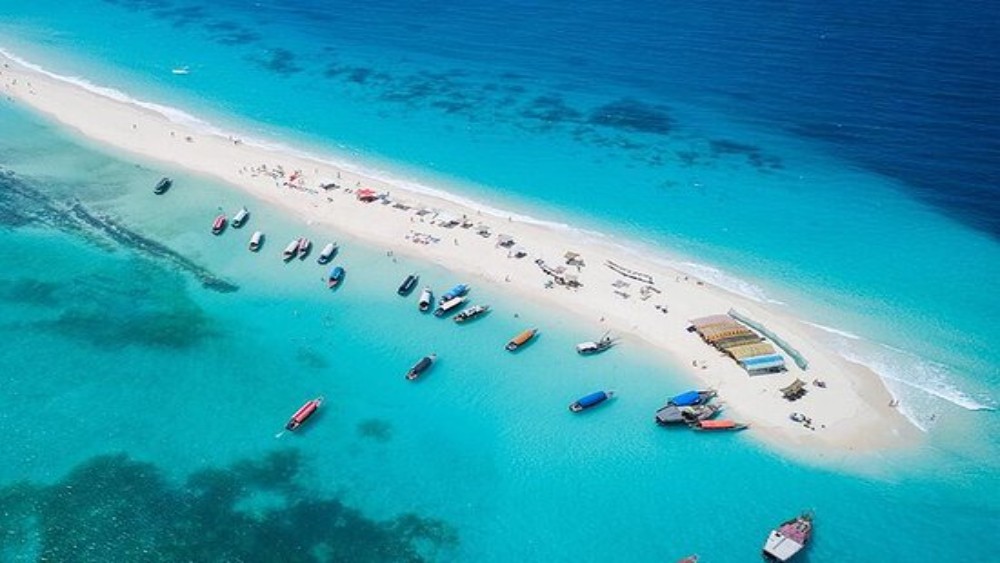 Visiting Nakupenda beach is one among the best enjoyable things you can do in your Zanzibar vacation. The word "Nakupenda" means I Love You in English language. Because this is the best place if you visit in Zanzibar for your Honeymoon, the place gives romantic vibes. 
Nakupenda Sandbank has been listed the second best beach in Africa based on Travelers choices in 2022 on TripAvisor. It is really worth visiting when you visit Zanzibar. It is just of Stone Town coast, so it is very accessible. If you stay in Stone town, you don't need to pay for transport costs.