Zanzibar is an archipelago consisting of two largest Islands, Unguja and Pemba Island. Also there are more than 50 other small Islands, some are notable Islands and there are some locals that live there such as Tumbatu, Kojani and Uzi Island. 
Zanzibar islands are known for their stunning beaches, crystal-clear waters, and rich cultural heritage. If you are looking for the best islands in Zanzibar to visit during your vacation, then this guide will help you.
Here are the best islands in Zanzibar for your vacation!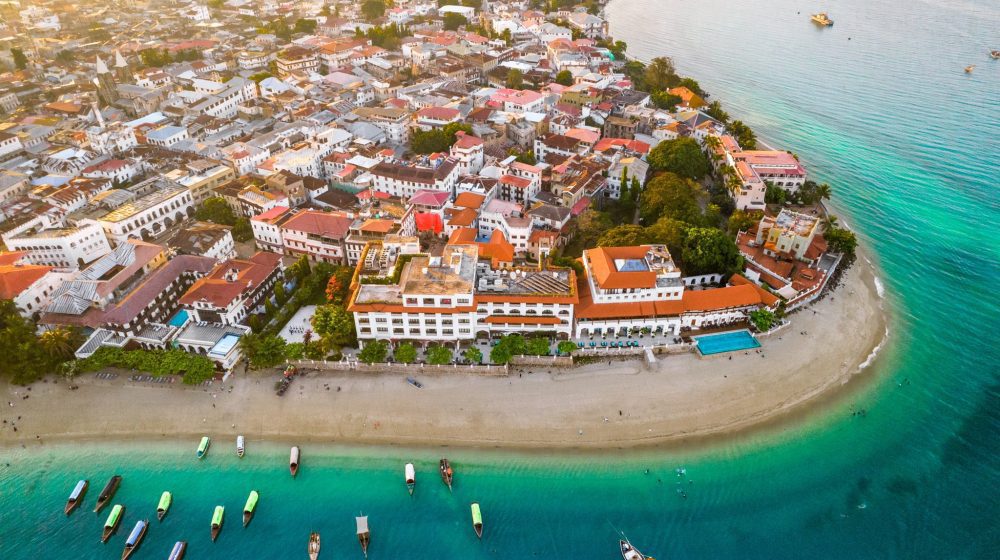 This is referred to as the best Island of Zanzibar, some people confuse it and they just call it Zanzibar Island, this is because Unguja is the largest and most populated island in the archipelago.
Most tourist activities and stunning Resorts are found in this Island. It is where Stone Town located, a UNESCO World Heritage Site that is a fascinating mix of African, Arab, Indian, and European cultures.
Other attractions on the island include Jozani Forest, where you can see the rare red colobus monkey, and beautiful beaches like Jambiani, Paje, Nungwi and Kendwa.
Also, this is the Island where you will land for the first time, because it is where the international Airport of Zanzibar situated.
Check out our guide on the Best Places to visit in Zanzibar.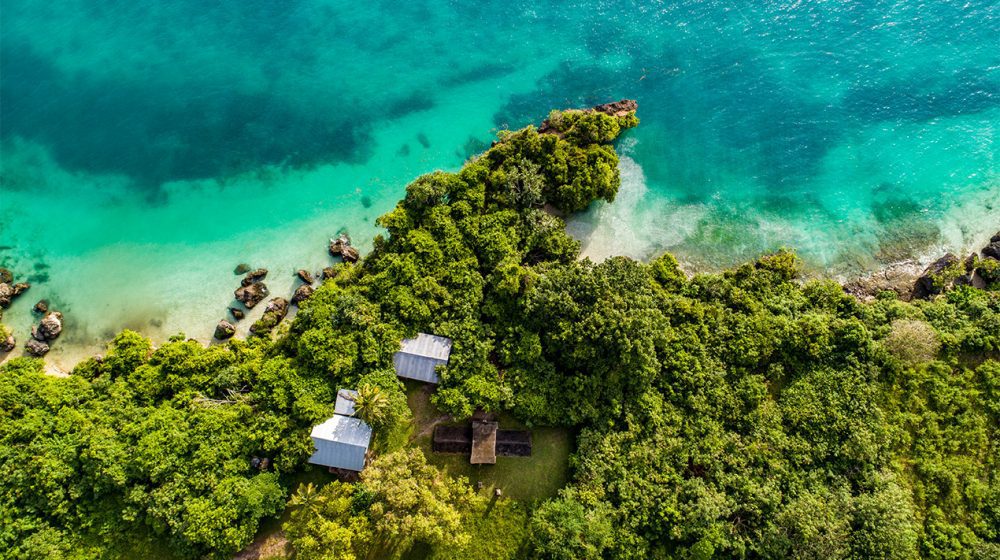 Pemba Island is the second largest island of Zanzibar, located north of Unguja Island, it can be accessed by local ferry which operates daily, or by local flights.
It is known for its pristine coral reefs, which make it a popular destination for diving and snorkeling. The island is also famous for its clove plantations, which are a major source of income for the local community.
Check out our guide on the Best Things to Do in Zanzibar.
Mnemba Island is a small private island off the northeast coast of Unguja Island, Matemwe Village. It is surrounded by a coral reef that is home to a diverse range of marine life, including dolphins, turtles, and a variety of fish species. 
The island offers a luxurious and exclusive getaway, with only one resort on the entire island. You can also book day tours to the Island where you will go Snorkeling and Swimming with Dolphins.
Check our tours to Mnemba Island today!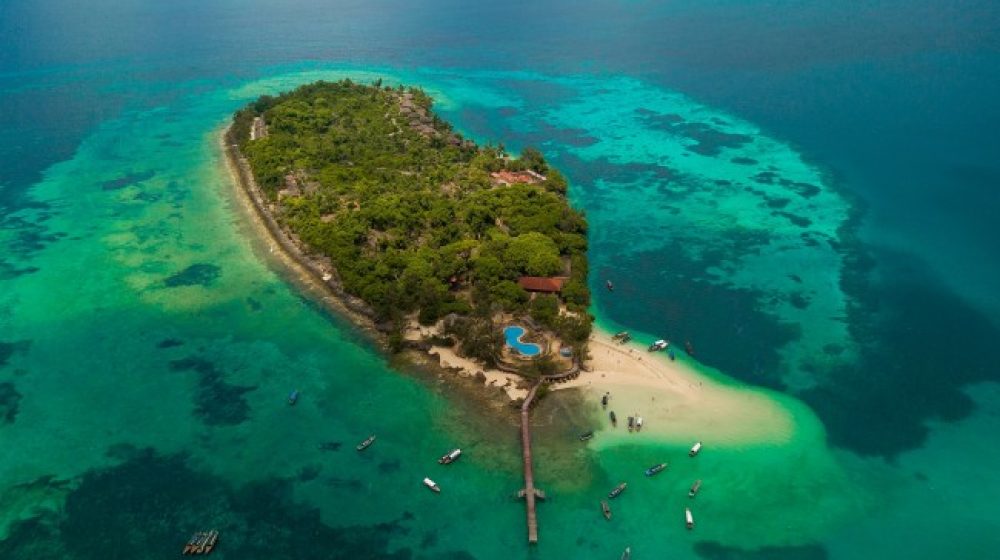 Changuu Island, also known as Prison Island, is a small Island located off the coast of Stone Town. This is one of the best Islands to visit in Zanzibar.
Visitors can tour the old prison which was never used as a Prison and also enjoy the island's beautiful beach and giant tortoises.
If you are looking at the place where you see the tourists feeding and taking photos with big tortoises, then it is Prion Island.
Check our tours to Prison Island today!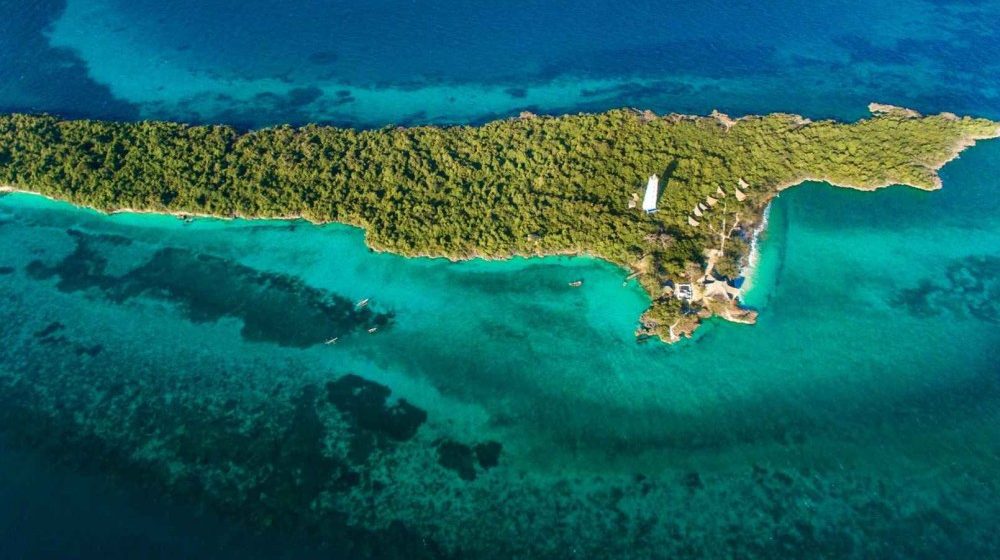 Chumbe Island is a small coral island off the coast of Unguja Island. It is a protected marine reserve that is home to a variety of endangered species, including the coconut crab and green turtle.
Visitors can enjoy snorkeling, diving, and bird watching on the island, and stay in eco-friendly bungalows that are powered by solar energy. If you stay in Stone Town, then it's easy to access the Island.
Read our Guide on the Best Snorkeling in Zanzibar.
Bawe Island is another small private island located off the coast of Stone Town. It offers a luxurious and secluded getaway, with exclusive suites on the entire island.
Visitors can enjoy the beautiful beaches, go snorkeling or diving, or take a sunset cruise around the island. You can contact us for the half day snorkeling tour to Bawe Island, or you can combine it with the Prison Island Tour.
Kwale Island is a small island located off the Fumba Beach around the Menai Bay Conservation area. The island's pristine beach, natural lagoon and closest sandbank make it an ideal spot for swimming and sunbathing.
You can visit Kwale Island when going on a full day Blue Safari trip, this is the best day tour of Zanzibar which includes Seafood BBQ lunch and Tropical Fruits on the Sandbank.
More about Blue Safari Trip is here!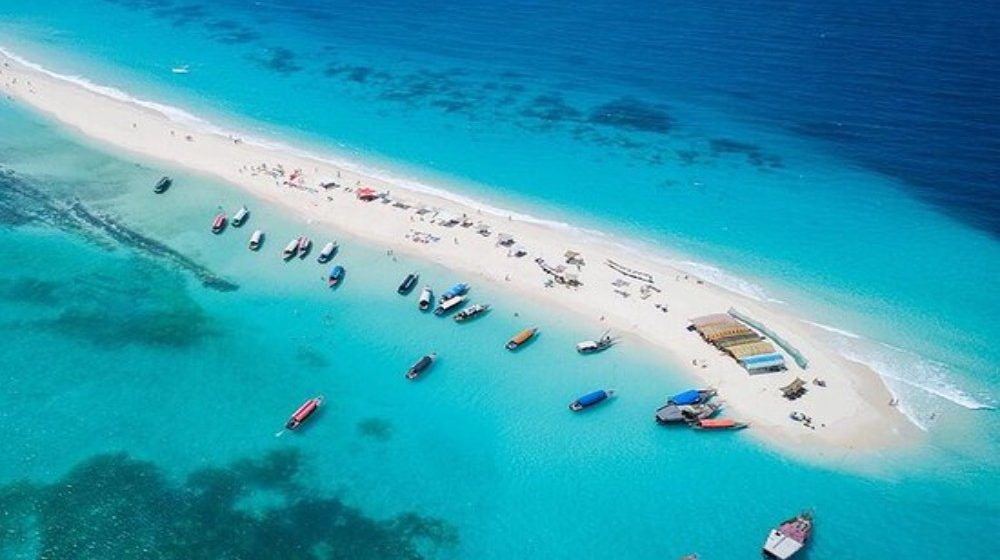 Nakupenda Sandbank is a small sandbank located off the coast of Stone Town in Zanzibar, a short boat ride from Prison Island. The name Nakupenda means "I love you" in Swahili, and the sandbank is often referred to as "Love Sandbank" by locals and visitors alike.
Visiting the Nakupenda Sandbank is a must do activity in Stone Town, that is why we put it on the list of best Islands for Zanzibar vacation. 
The sandbank is only accessible by boat, and it is a popular destination for day trips. you can enjoy the stunning turquoise waters, white sandy beach, and a peaceful and secluded atmosphere. 
More about Nakupenda Half day Tour!
In conclusion, Zanzibar is a tropical paradise that offers something for every type of traveler. Whether you want to explore the rich cultural heritage of Stone Town, relax on a secluded beach, or dive into the vibrant underwater world, the islands of Zanzibar are sure to leave you with unforgettable memories of your vacation.