Kendwa Beach is considered as one of the best beaches of Zanzibar, located on the North west coast. The beach is also home to a wide variety of restaurants that offer a diverse range of cuisine. Whether you're looking for fresh seafood, traditional African dishes, or international and local cuisines, Kendwa Beach has something for everyone who visits. 
In this post, we'll explore some of the best restaurants in Kendwa Beach.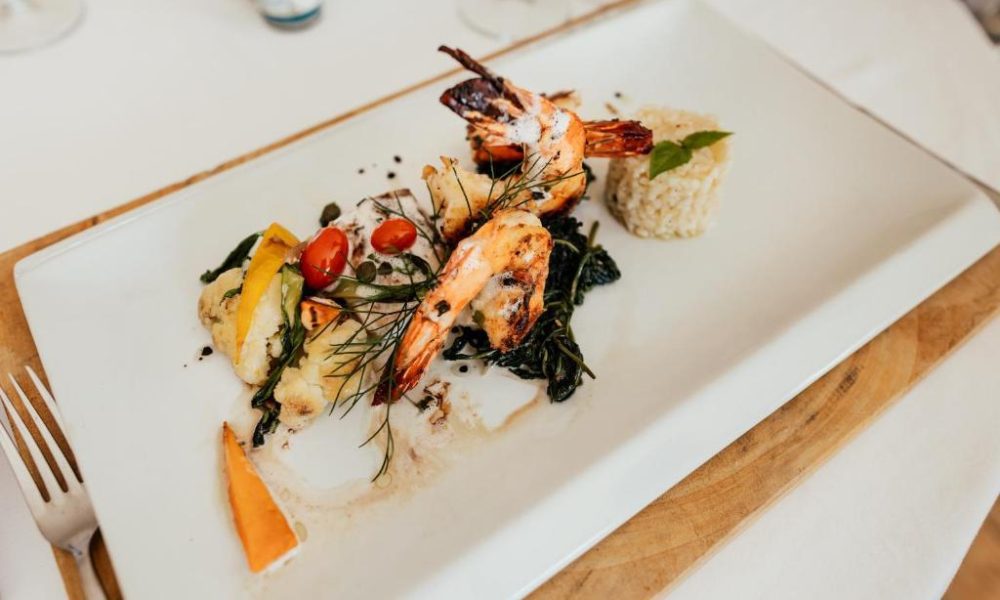 Kendwa Rocks Hotel is a popular hotel in Kendwa that offers accommodation and dining options. The restaurant is located on the beach and offers stunning views of the ocean with local fisherman boats and tourists. 
The menu here features a variety of dishes, including fresh seafood, Zanzibar cuisine, and internationals like Italian and Indian recipes. Beside the restaurant, Kendwa Rocks Hotel you can have a variety of activities such as Skydiving, Snorkeling, Swimming pool and Jetski.
Check out: The guide on the Best Restaurants in Zanzibar.
Essence Restaurant is a beachfront restaurant known for its delicious food, stunning views, and welcoming atmosphere. It's a perfect spot to enjoy a romantic dinner or a casual meal with family and friends.
The restaurant's menu features a variety of dishes, including seafood, Pasta, Meats, with different African cuisines at reasonable prices. Some of the restaurant's most popular dishes include grilled lobster, seafood platters, chicken curry, and Zanzibar spicy Burgers.
In addition to amazing food, Essence Restaurant is known for its excellent service. The staff is friendly, attentive, and always willing to go the extra mile to ensure that guests have a memorable dining experience as recommended on TripAdvisor.
Natural Kendwa Villa Restaurant
Natural Kendwa Villa is a resort located in Kendwa beach. They have an on-site restaurant which offers a variety of dishes, including local Zanzibari cuisine. The restaurant is open for breakfast, lunch, and dinner, and offers seating options.
Additionally, the restaurant is situated right on the beach, offering breathtaking views of the indian ocean and the surrounding coastline. Guests can enjoy their meal while feeling the ocean breeze and listening to the sound of the waves.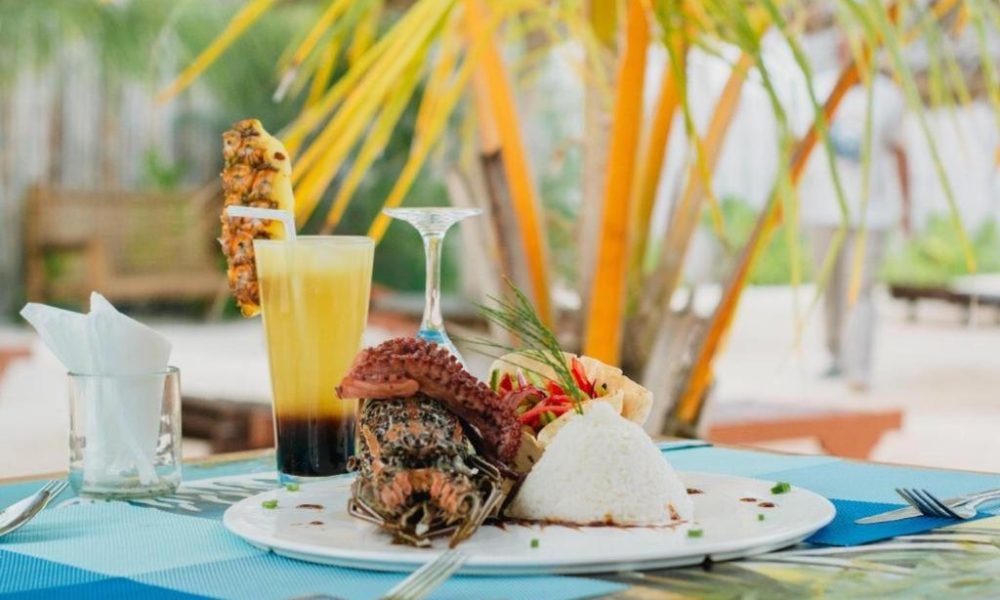 Mocco Beach Villa, situated on the picturesque Kendwa beachfront, offers a range of amenities for its guests to enjoy. The property features an on-site restaurant with complimentary WiFi access, making it the perfect restaurant to try in Kendwa beach.
The restaurant is spectacular with its stunning ocean views, serves up traditional Zanzibar cuisine made with organic ingredients and fresh seafood. Guests can savor their meals while taking in the breathtaking scenery.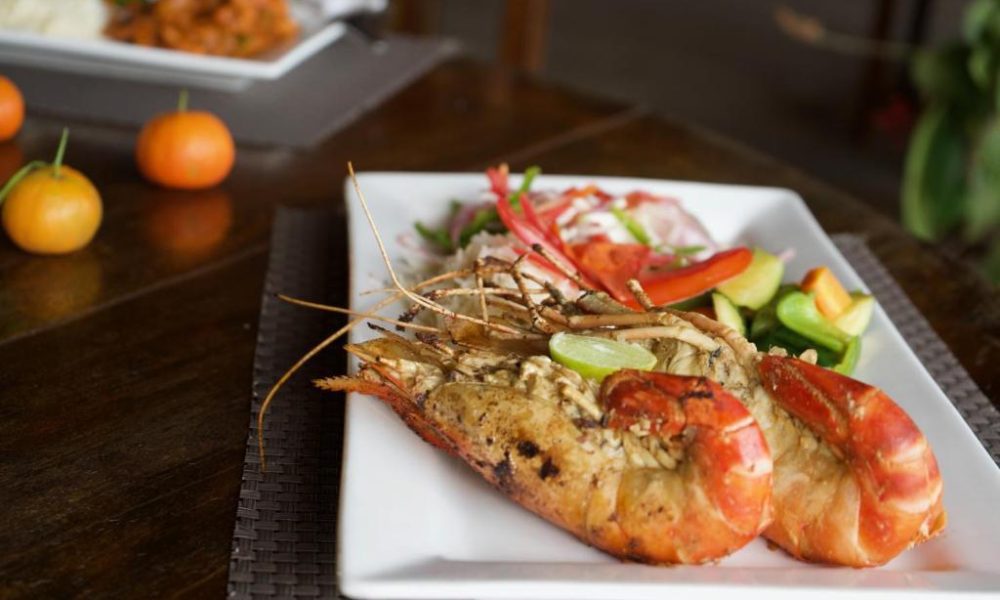 La Fontana Restaurant and Bungalows is not a beachfront property but one among the best restaurants you can try in Kendwa. The restaurant is known for serving a variety of seafood dishes as well as Italian cuisine. 
The bungalows are situated nearby and offer guests comfortable accommodation with amenities such as air conditioning and private bathrooms. 
The property is also located close to Kendwa Beach, one of the most popular beaches in Zanzibar, making it an ideal spot for travelers looking to stay near the beach at best prices. From the La Fontana restaurant, you can still enjoy the breathtaking sunset while watching the roofs of beach front hotels.
FAQ about Restaurants in Kendwa beach
What types of cuisine can I order in Kendwa restaurants?
Restaurants in Kendwa Beach offer a variety of cuisines, including seafood, African, Indian, Italian, and continental.
Are there vegetarian restaurants in Kendwa Beach?
Yes, there are several vegetarian restaurants in Kendwa that offer a variety of vegan-friendly dishes. If you are vegan, we recommend you try a restaurant which is inside the Hotel while you are in Kendwa, because Hotels accommodate different travelers from different countries.
What is the average cost of a meal in Kendwa Beach?
The cost of a meal in restaurants located in Kendwa Beach varies depending on the type of restaurant and the type of cuisine. However, on average, a meal for two people can cost between $10 – $45.
Do I need to make reservations before visiting Restaurants in Kendwa?
There is no need to make a reservation, but it is advised during peak tourist season, it's always a good idea to make reservations in advance.
What are some of the must-try dishes in Kendwa Beach?
Some of the must-try dishes in Kendwa Beach and Zanzibar as whole are seafood platters, grilled lobster, Zanzibar pizza, and coconut curries.
Do restaurants in Kendwa Beach accept credit cards?
Yes, most restaurants in Kendwa accept credit cards, but it's always a good idea to carry cash when visiting in Zanzibar. Because there are many places that don't accept cards. 
Check our guide For Travelers about Currency in Zanzibar.
In conclusion, Kendwa Beach has a variety of restaurants that offer a diverse range of cuisine. From fresh seafood to traditional Zanzibari dishes to international cuisine, there's something for every traveler. 
Whether you're looking for a fine dining experience or a casual meal on the beach, Kendwa Beach has it all. Be sure to try out some of the restaurants we mentioned above for a memorable dining experience.