Zanzibar, an archipelago located off the coast of Tanzania, is known for its delicious and fresh seafood.
With the Indian Ocean providing a plentiful supply of a variety of fish and plenty of seafood, it's no surprise that seafood features prominently in the cuisines of Zanzibar.
In this post, we will provide you with a full guide on the best seafoods you can try in Zanzibar.
What are the common Zanzibar Seafoods?
Here are the common seafoods in Zanzibar Islands
Best Seafood Dishes to Try in Zanzibar
Zanzibar Seafood Platter: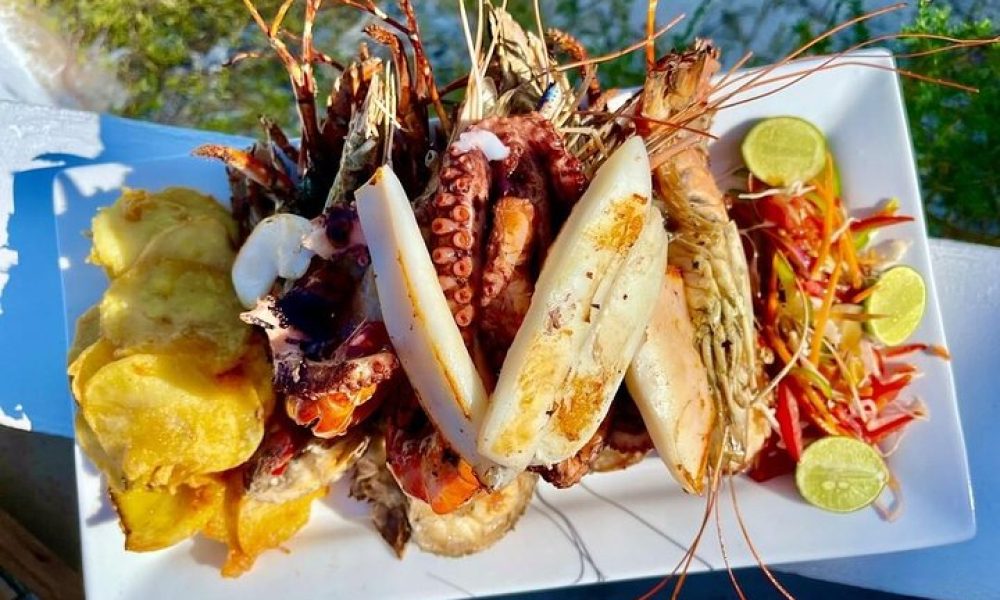 This is a popular seafood dish in Zanzibar Hotels and some Restaurants. The dish typically includes a variety of fresh seafood such as lobsters, prawns, crabs, calamari, and fish, all grilled or fried to perfection. 
The platter may also include sides such as rice, chips, and salad. It is known for its fresh and flavorful taste, with a hint of spices that are commonly used in Swahili cuisine, such as cardamom, cinnamon, and cloves.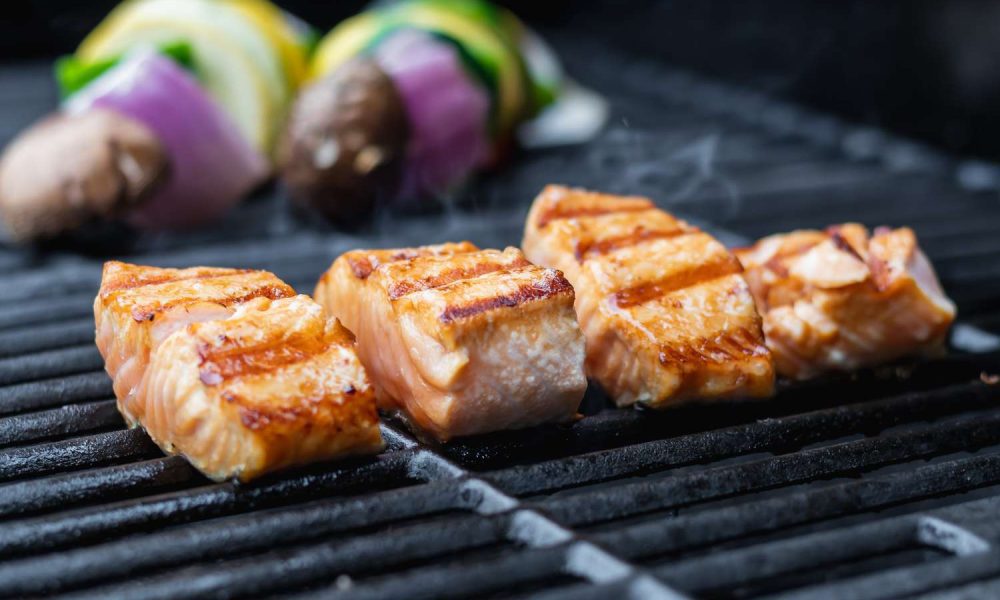 Fresh fish is marinated in a blend of spices, including turmeric, ginger, and garlic, and grilled over an open flame. It is typically served with rice and vegetables or with french fries especially on the beach areas.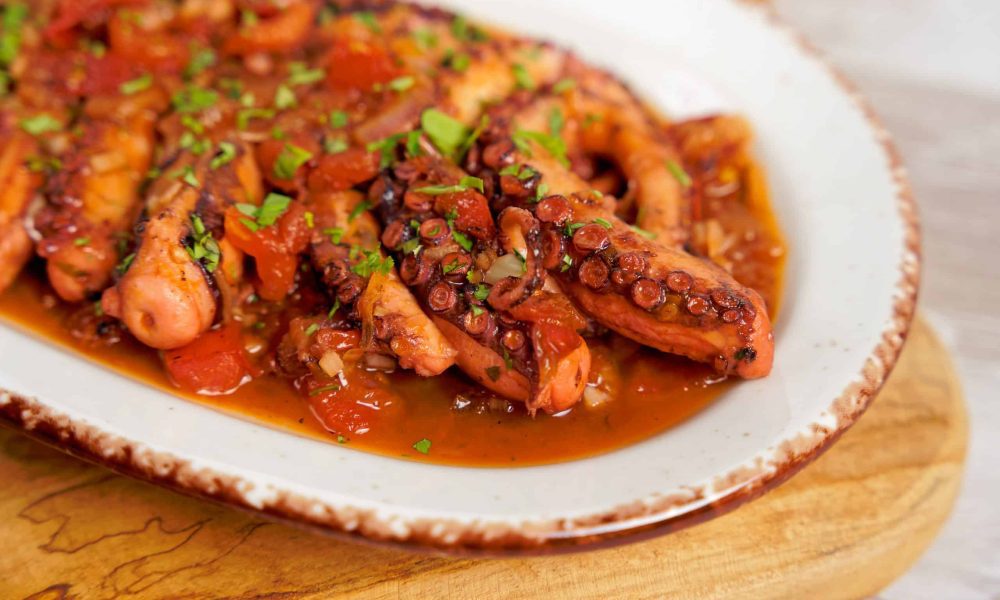 Octopus is a popular seafood in Zanzibar, and the curry is a delicious way to enjoy it. The octopus is cooked in a fragrant curry sauce with coconut milk mixed with tomatoes, onions, and other spices. The curry can be served with rice, chapati, or Ugali.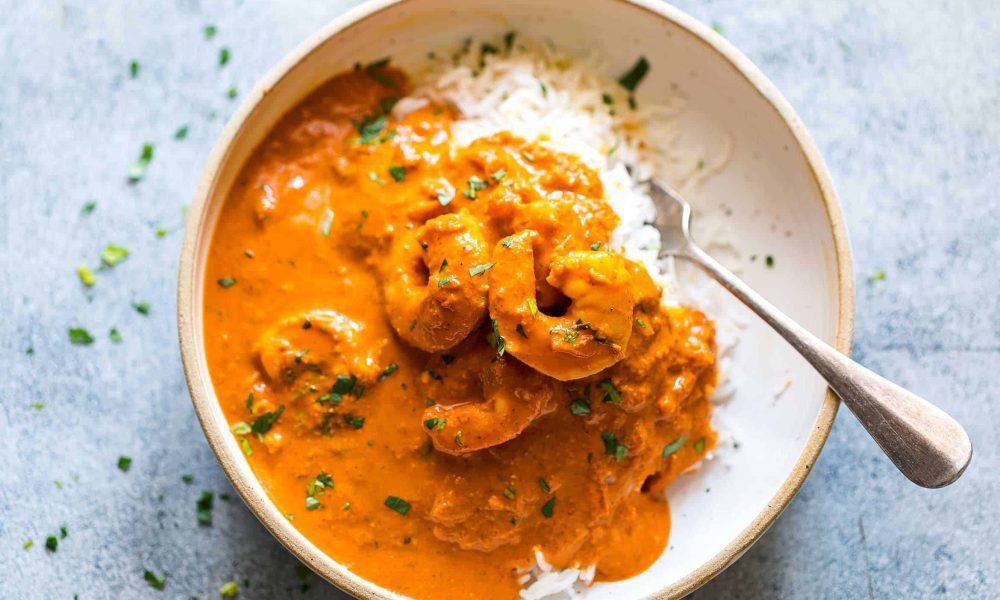 One of the most famous prawn dishes in Zanzibar is the Zanzibari Prawn Curry, which is a spicy and flavorful dish made with prawns cooked in a creamy coconut milk sauce with a blend of local spices and Vegetables. Other popular prawn dishes in Zanzibar include  prawn skewers and Fried prawns.
Crab meat is simmered with coconut milk, onions, garlic, and a variety of spices to create a rich, creamy soup that is both comforting and flavorful. Also, sometimes they can be cooked without removing their shells.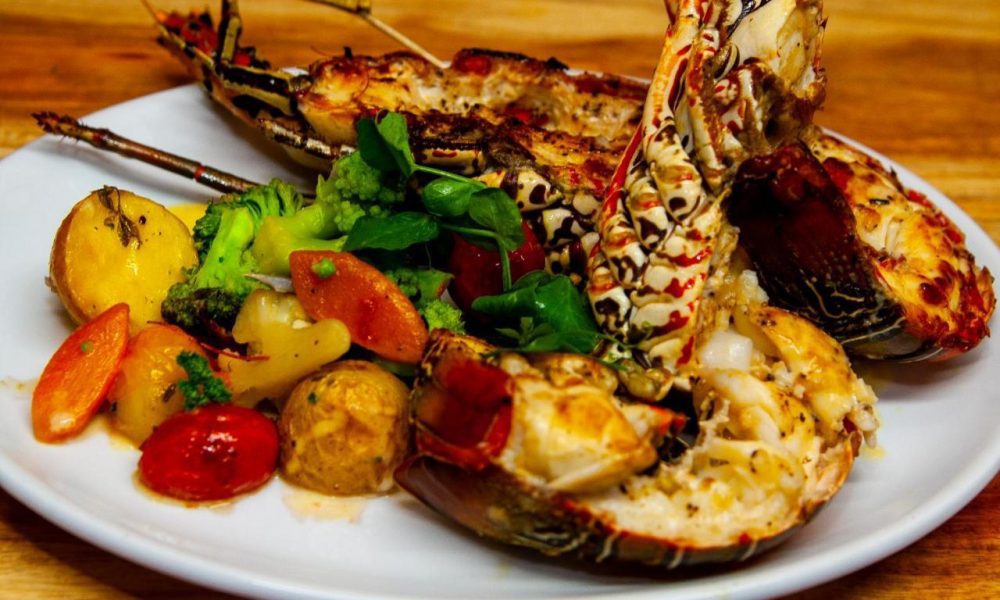 This is the best seafood you should try in Zanzibar, you can eat them from the Hotel or from activities like Mnemba Snorkeling or Blue Safari. You can also find grilled lobsters at many seafood restaurants in Zanzibar on the beach sides. 
Grilled lobsters are usually served with a side of rice or grilled vegetables, and often comes with a variety of dipping sauces such as garlic butter, lemon juice, or chili sauce.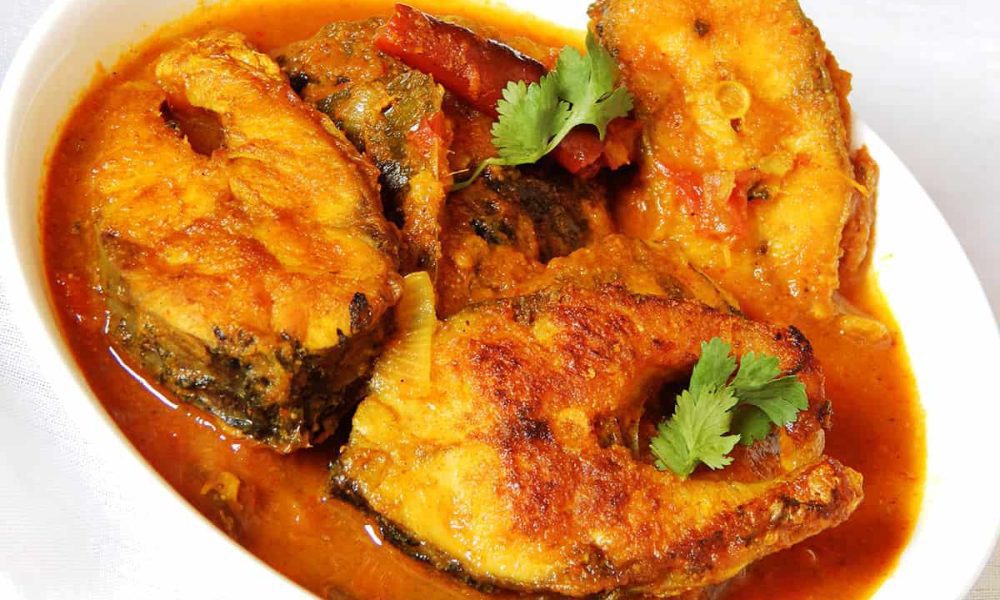 A spicy curry made with any fish type, tomatoes, onions, garlic, and a blend of spices, served with rice and chapati. Mostly served fish are Tuna, Merlin, Mahi Mahi, and a variety of Snappers.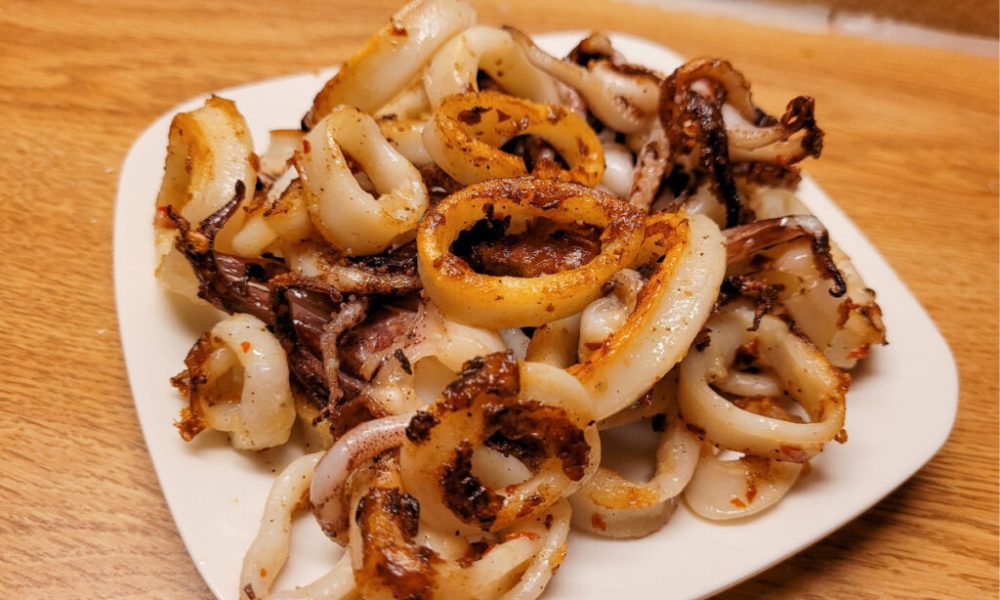 Tender calamari tubes and tentacles are grilled and served with a side of garlic butter, lemon wedges, and a sprinkle of herbs. It is mostly served in Blue Safari and it is served with French fries and rice.
Are you a fan of Seafood Paella? You can test here in Zanzibar. But, it is not something you can order in the local restaurant. Instead you can order from your Resort. 
Seafood Paella is a Spanish-inspired dish, seafood paella is made with rice, fish, prawns, mussels, and calamari, cooked in a saffron-infused broth and other Zanzibar Spices.
Fish cubes are marinated with a blend of spices, skewered and grilled, then served with a side of coconut rice and chutney.You can order it from your Hotel, not available from the local Restaurants.
Where to Eat Seafoods in Zanzibar?
Here is our best picks for the best Seafoods restaurant in Zanzibar.
Our Tours included Seafood Lunch
FAQ About Seafood in Zanzibar
What types of seafood are commonly found in Zanzibar?
Zanzibar is known for its diverse seafood offerings, including octopus, squid, prawns, lobster, crab, tuna, snapper, and many other fish types.
How is seafood typically prepared in Zanzibar?
Seafood in Zanzibar is often grilled, fried, or cooked in stews with spices and coconut milk. Some popular dishes include seafood curry, fish biryani, and grilled lobster. 
If you are interested in Sushi, then you can check out Japanese Restaurants in Stone Town.
Is it safe to eat seafood in Zanzibar?
Yes, it is safe to eat seafood in Zanzibar. However, it is important to make sure that the seafood is fresh and properly cooked.
Are there Lobsters in Zanzibar?
Yes, there are so many lobsters, you can order from the Hotel, Local Restaurants or you can buy from Seafood Markets.
What are the big Fishes in Zanzibar?
Some of the big fishes in Zanzibar are, Merlin, Sharks, Dorado and Big Yellow Fins Tuna. 
Concludingly, in Zanzibar, seafood is a vital part of the cuisine, and there are many other delicious seafood dishes to try. Visitors to the island can sample the freshest seafood and indulge in a variety of Swahili flavors and textures.