Makunduchi beach, located on the southeast coast of Zanzibar islands, is a small village known for its vibrant culture and traditional festival of Mwaka Kogwa. If you're planning a trip to this part of the island, you'll want to make sure you check out some of the best restaurants in the area. Because, there are not so many restaurants like other zanzibar beaches. 
In this post, we'll take a closer look at the top restaurants in Makunduchi beach.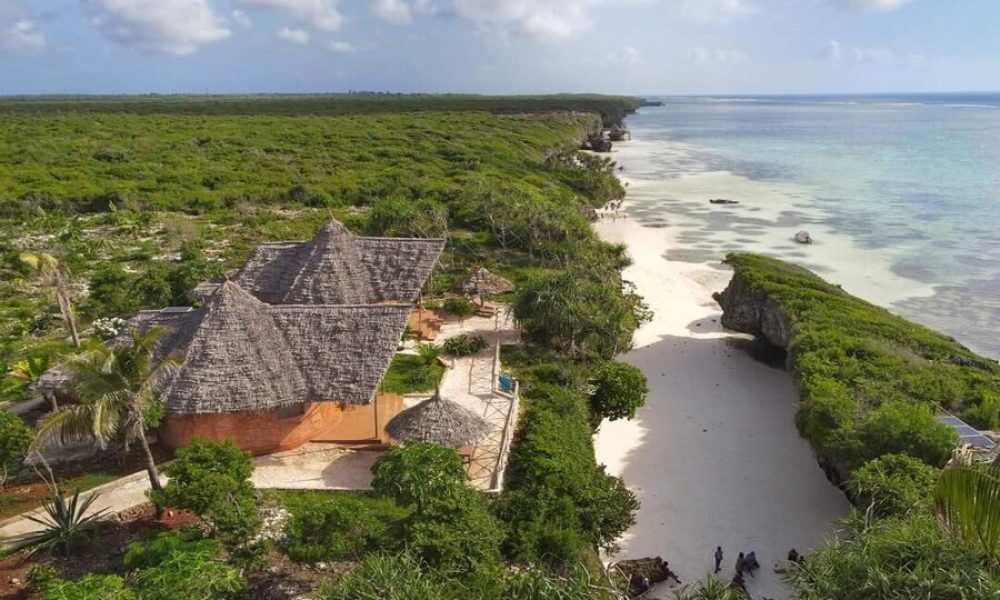 Eden Rock Zanzibar is a must-visit restaurant for anyone looking for a unique dining experience. The restaurant is situated on a stunning cliff overlooking the ocean and a stunning small beach. The views alone are worth the visit. The menu is a fusion of African, European, and Asian cuisine, with a focus on fresh seafood. 
Some of the standout dishes in this restaurant include the grilled lobster, coconut octopus curry and the Zanzibar seafood platter. If you're in a Hotel in Makunduchi or nearest beaches like Jambiani and looking for a romantic evening out, Eden Rock Zanzibar is the perfect spot you can visit.
The One Resort Restaurant
The One Resort Zanzibar is a luxurious hotel and restaurant that offers an unforgettable dining experience. Its restaurant serves a mix of international and local cuisine, with a focus on fresh, locally sourced ingredients. 
The menu in the restaurant changes frequently, depending on what's in season to make sure they serve delicious foods to their guests. The atmosphere is elegant yet relaxed, with stunning views of the Indian Ocean.
This is a local restaurant in Makunduchi. If you're looking for authentic Zanzibari cuisine, 4 You Makunduchi is the perfect spot. The restaurant is located in the heart of Makunduchi village and serves traditional dishes like chapati, biryani, pilau, and seafood curry. 
The restaurant has a relaxed atmosphere, with outdoor seating. This is the only place in Makunduchi where you can have a delicious meal at a budget price.
FAQ about best restaurants in Makunduchi
What types of cuisine can I order in Makunduchi restaurants?
Restaurants in Makunduchi offer a variety of cuisines, including seafood, African, Indian, Italian, and local Zanzibar foods.
Are there vegetarian restaurants in Makunduchi Beach?
Yes, if you are vegan in Makunduchi beach, we recommend you try a restaurant which is inside the Hotel like at The One Resort.
What is the average cost of a meal in Makunduchi Beach?
The cost of a meal in restaurants in Makunduchi is relatively cheaper compared to other beaches. Around $10 – $55.
Do I need to make reservations before visiting restaurants in Makunduchi?
There is no need to make a reservation, Makunduchi beach is not a popular beach for tourists.
What are some of the must-try dishes in Makunduchi?
Some of the must-try dishes in Makunduchi Beach and Zanzibar as a whole are seafood platters, grilled lobster, and coconut curries. If you are a food lover, book our snorkeling tour which includes Seafoods lunch.
Do restaurants in Makunduchi accept credit cards?
It's a good idea to carry cash when visiting Zanzibar. Because there are many places that don't accept cards.
Check our guide For Travelers about Currency in Zanzibar.