Zanzibar Pizza is a popular street food in Zanzibar, a beautiful island off the coast of Tanzania. Despite its name, Zanzibar Pizza is not a traditional pizza, but a savory crepe-like snack filled with a variety of ingredients.
Zanzibar Pizza can be found in many street markets and food stalls throughout the island. It has become a popular snack among tourists, and locals also enjoy it as a quick and delicious meal on the go. 
The flavors and ingredients of Zanzibar Pizza reflect the island's rich cultural heritage, making it one among must-try foods for anyone visiting Zanzibar.
Best Place to Eat Zanzibar Pizza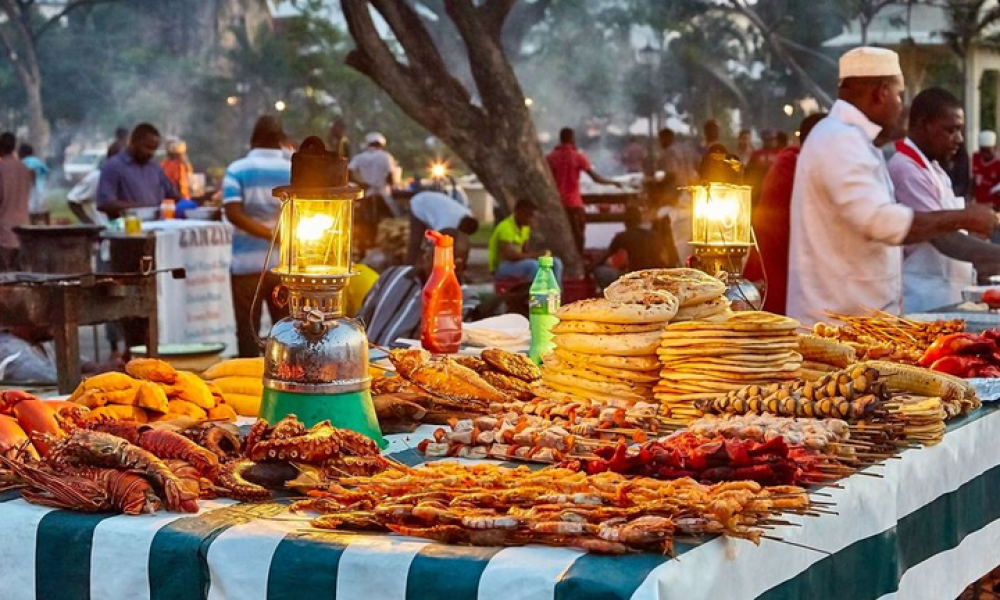 The best place to eat Zanzibar Pizza is at Forodhani Night Market. Located in the heart of Stone Town, Forodhani Night Market is a popular spot for locals and tourists alike to sample Zanzibar's street food.
Open from evening until late at night, the market has a variety of food stalls selling everything from grilled seafood to Zanzibar Pizza. You can also enjoy the lively atmosphere and stunning views of the sea while eating your pizza.
In short, Forodhani Night Market is a must-visit for any foodie visiting Zanzibar. The combination of delicious street foods and lively atmosphere makes it a memorable experience, and their Zanzibar Pizzas are definitely worth trying because it is the only reputable place to try this Pizza in Zanzibar.
Check our guide on the Best Places in Zanzibar to Visit.
How much is Zanzibar Pizza?
The price for Zanzibar Pizza ranges from $2 to $5. Depending on where you go to grab your Pizza. But in general the price you should expect $5.
Zanzibar Pizza Location (Forodhani)
How can you cook Zanzibar Pizza at Home?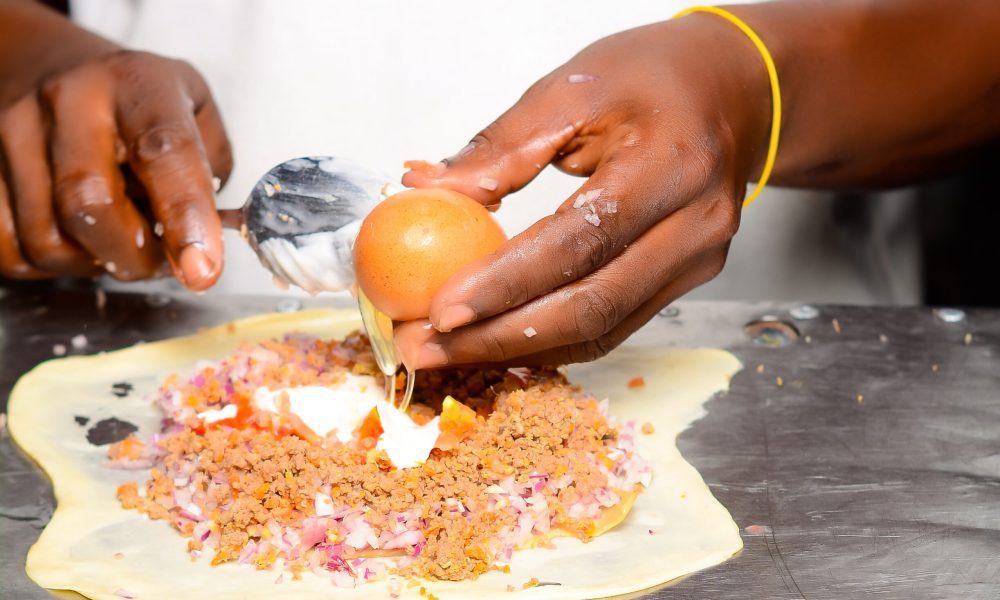 Once you finish your Holiday to Zanzibar, in case you want to go far and try to cook Zanzibar Pizza at home, here is how it is cooked. You can also book our Cooking Tour to learn more about Zanzibar cuisines. 
In conclusion, Zanzibar Pizza is a must-try meal when visiting Zanzibar Islands. Whether you prefer a traditional street food experience or as a dinner, there are plenty of local restaurants to try this delicious snack on the island. but Forodhani Night Market is the best spot you should try it.