Zanzibar is one of the most beautiful islands to visit in the African continent. The islands are now becoming the top destination for many travelers who are planning to visit East Africa to experience the setting of the tropical islands. 
Zanzibar is majestically beautiful with its nature; white sandy beaches, crystal clear water, with delicious fresh seafood that will instantly make you drool and fall in love with the islands.
This guide will explain the important things you need to know before you visit Zanzibar!
So, let's get started….
Get to Know the Swahili Word "Jambo"
This is the most and frequently used word when locals and tourists meet. It is important to know this word when visiting Zanzibar Islands and Tanzania as a whole. 
The word "Jambo" means Hello/ Hi/ How are you?
Whenever and wherever you meet locals whether on the beach or streets  they will start a conversation with this word.
In case you are curious, learn more from our guide; Swahili phrases for Travelers to Zanzibar.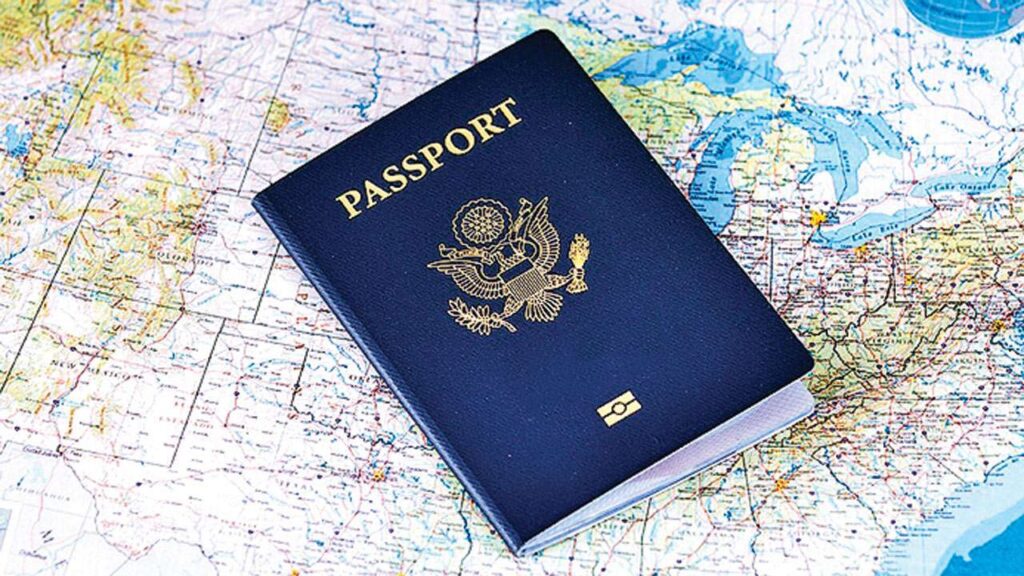 Travelers are required to apply for a Single Entry Visa type (Ordinary Visa), this type of visa will allow a traveler to stay up to three months in Tanzania. 
The cost of a visa is $50 and $100 for US travelers. 
We highly recommend you apply for a Visa online from the official site of Immigration Department before you land here to simplify the process, an this one is the site. https://immigration.go.tz/index.php/en/
Important questions about visa asked by the most travelers who want to visit Zanzibar for the first time; 
Can I get a visa on arrival in Zanzibar?
Yes, you can get a visa at the arrival, remember that they only need you to pay in US dollars.  You can pay on cash or on credit card.
How long does it take to get a visa for Zanzibar?
If you already applied your Visa, you will then get a visa within ten days after submitting your applications.
About yellow fever vaccination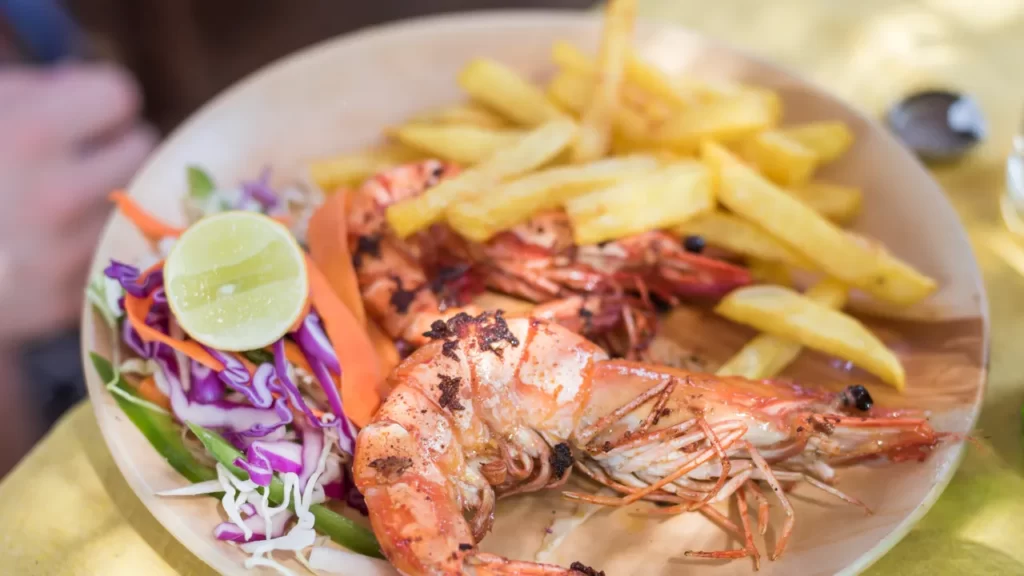 Before visiting Zanzibar you need to know the best local foods you may taste while you are here. Zanzibar is known for its best spiced cuisines and Seafoods; like Lobsters, Prawns, Calamari, Octopus, oysters, Fishes, Crabs, etc. 
The list does not end there, also you may try other common unique dishes; like Zanzibar biryani, Pilau, Zanzibar Mix (Urojo), Zanzibar Pizza, Chips mayai, Mishkaki, Cassava etc. you can see more from our local foods guide!
Don't forget to try the tropical fruits. Remember that, Zanzibar is a tropical island with plenty of tropical fruits to taste, fruits like; Jackfruits, Breadfruits, Bananas, Mangoes, Oranges, Pine Apple, Water melone, Avocado etc.
Book Zanzibar Local Foods Cooking & Market Experience.
Zanzibar Differs from Tanzania Mainland
When visiting Zanzibar, do not confuse Tanzania and Zanzibar. They are very different, Tanzania is a one country made by the union of two independent countries which are Tanganyika and Zanzibar. 
The mainland part of Tanzania known as Tanganyika and the semi-autonomous archipelago found 23 miles from the Mainland known as Zanzibar, also known as Spice Islands.
The cultures and people's behaviors are very different between the Mainland part and Zanzibar. Zanzibari cultures are the mixture of many different backgrounds, including Arab, Persian and African.
99% of Zanzibar Population is Muslim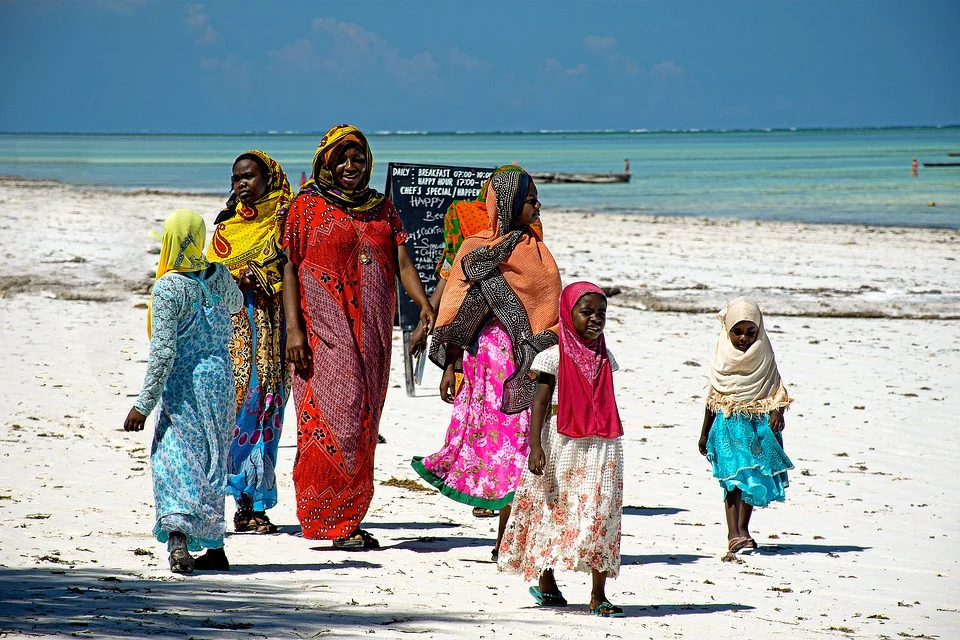 The word Muslim comes from the Arabic word "Islam" which means Peace in English language. 
Before you visit Zanzibar, you have to know that you are coming to the real safe Island in Africa.  The population here in Zanzibar are 99% Muslims, there are other religions on the Island such as Christians, Hindu and others. 
Therefore, when walking around Zanzibar streets, especially around Stone town, expect to hear the muslim call prayer also known as Adhana at every time of muslim prayers. Actually, five times a day.
Wearing style is very important aspect to take into consideration before you visit any muslim country like Zanzibar. You need to remember that Zanzibar Island is a home of muslim population who share 99% in its population. 
It is not advised to wear extreme shorts especially for women tourists when walking on the streets like Stone Town, or on the local Villages. So it is important to show them respect.
But you can wear shorts; bikini when you are walking on the beaches or swimming.
Places to stay in Zanzibar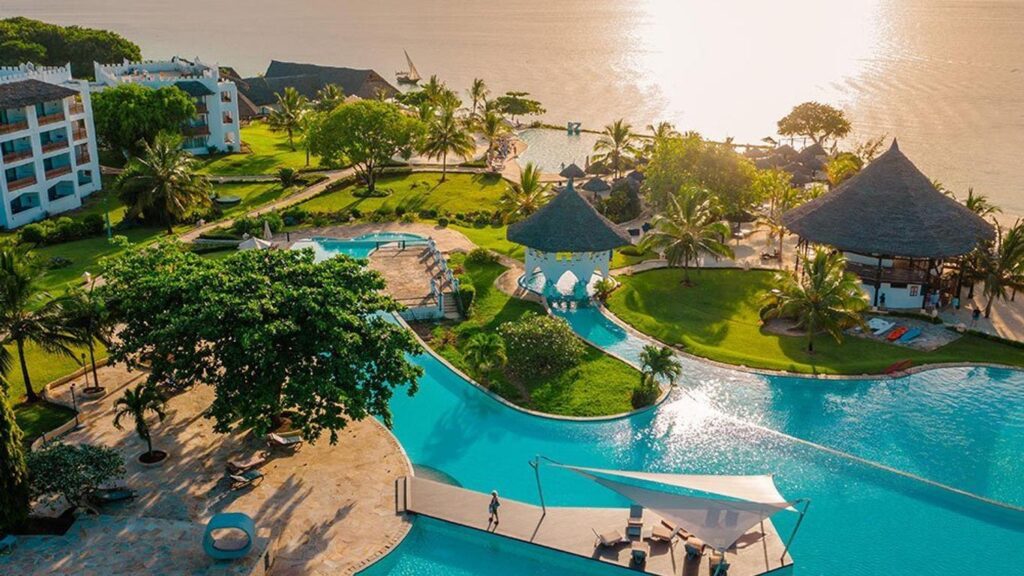 This is a very important thing to know before you visit Zanzibar, choosing the place to stay here in Zanzibar will depend on the interests of the Travelers. Interests like (Beaches, Luxuries, Budgets etc.)
If you like beaches; You should stay at Kendwa beach (North), Nungwi (North), Jambiani (South East), or Paje (South East). 
In case you want to know more about beaches in Zanzibar, Check this article on the best beaches in Zanzibar.
Luxury Hotels: If you are looking for the Luxury places to stay, here are some (Prices range: $200 – $600);
The Residence Zanzibar, Zanzibar White Sands Luxury Villas & Spa, Melia Zanzibar, Zuri Zanzibar, Riu Palace Zanzibar, Tulia Zanzibar Unique Beach Resort, Park Hyatt Zanzibar, Sea Cliff Resort & Spa, Hotel Verde Zanzibar etc.
If you are on budget, here are some economic places to stay in Zanzibar (Prices ranges: $16 – $35;
Ten to Ten Hostel, Zlife, Nungwi House, Baraka Aquarium Bungalows, Mars Resort, Barefoot Zanzibar, Milele Lodge, Imani Beach Villa. 
Best Time to Visit Zanzibar
Before you visit Zanzibar, it is better to be aware of the best time to visit so as to get the best holiday experience. Zanzibar is a tropical climate island, hot all year round; we have two rainy seasons in Zanzibar. 
First one, which is also considered as the long rainy season from March to May. And the second, which is short rains from mid-October and December.
The best time to visit Zanzibar Islands depends on the interests of the travelers, but in general the best time to visit Zanzibar is from June to October and from December to March. 
Learn learn more in this article about the best time to visit Zanzibar Islands.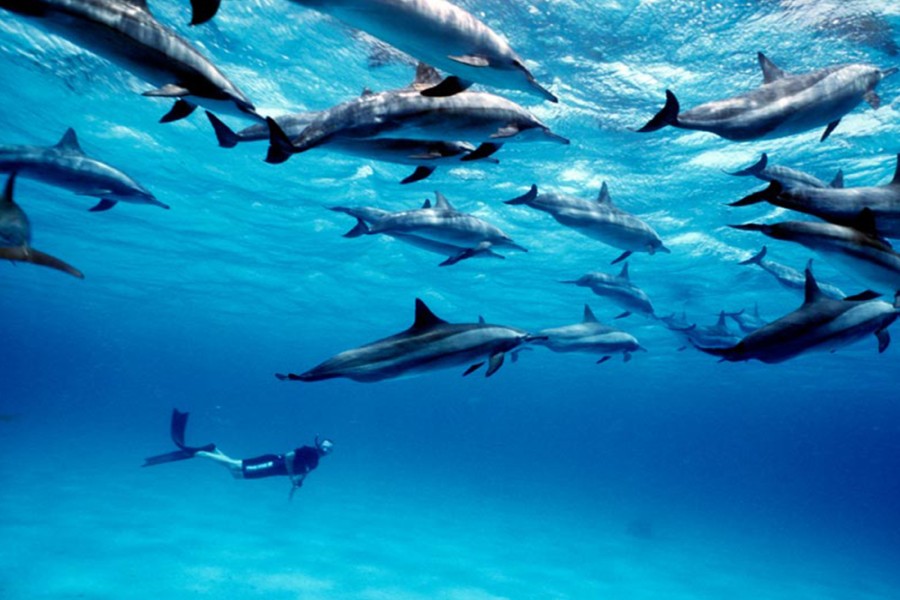 Do not confuse wild animals found in Tanzania mainland and Zanzibar. On Zanzibar Island, you will not see any Lions, Tigers, Elephants, or Giraffes. These wild animals are found in Tanzania Mainland national parks, therefore you will need to organize the safari from Zanzibar.
The common attractive animals for tourists found here in Zanzibar are The Red Colobus Monkey in Jozani National Park Forest, The Giant Tortoises on Prison Island, Dolphins in Kizimkazi Fishers Village, Bats found at Ngezi Forest in Pemba island. 
Read this article on the guide to swimming with Dolphins in Zanzibar
The Stone town of Zanzibar also known as "Mji Mkongwe" by the locals. This is our old Historic town here in Zanzibar, we recommend you visit this town when visiting here. 
The Stone Town has been considered as a World Heritage Site by UNESCO since 2000. 
There are so many Hotels and Apartments you can book here in Stone Town for your stay like; Tembo Hotel, Mizingani Seafront Hotel, Maru Maru Hotel, Double Trees, Park Hyatt Luxury Hotel, Serena Hotel etc.
You can join the Stone Town Walking Tour today with us!
Zanzibar Banned Plastic Bags
Since June 1, 2019 the Tanzania Government has placed prohibitions on plastic bags. It is advised for the visitors in Tanzania to avoid carrying plastic bags because of Environmental reasons. 
Therefore, these prohibitions also apply in Zanzibar Islands because Zanzibar is a part of Tanzania.
Learn more on the prohibition of plastic bags by the Tanzania Government.
Zanzibar Sunset and Sunrise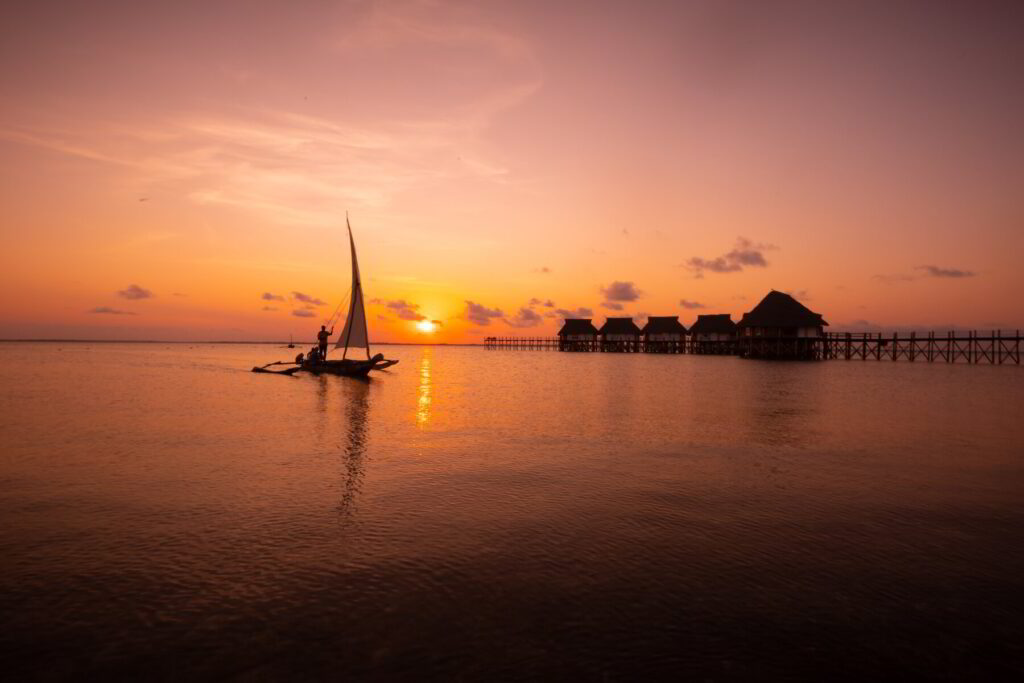 The best places to experience the Sunset in Zanzibar is in Stone Town, whether on the beach or on the Rooftop bars. Also you can see Sunset on Nungwi and Kendwa Beaches.
Here are the best Rooftop bars to experience Sunset in Stone town; Sunset bar at Africa the House, 6 Degrees South Grill and Wine Bar, The Swahili House, Travelers Cafe, Bamboo Beach Cafe. 
And the best places to experience the Sunrise in Zanzibar are;
On Matemwe beach, Kiwengwa beach, Michamvi beach, Paje beach, Jambiani beach.
Tanzania is among the countries with high risk of Malaria. The Zanzibar government is making efforts to completely remove Malaria. 
Despite the efforts made by the Zanzibar government on malaria, it is not sure that malaria is 100% completely removed. Nearly all Hotels in Zanzibar are constantly taking care of their guests concerning the possibility of Malaria. 
Therefore, we do recommend you talk to your doctor for medical advice.
Do Not Forget: Sunscreen & Sunglass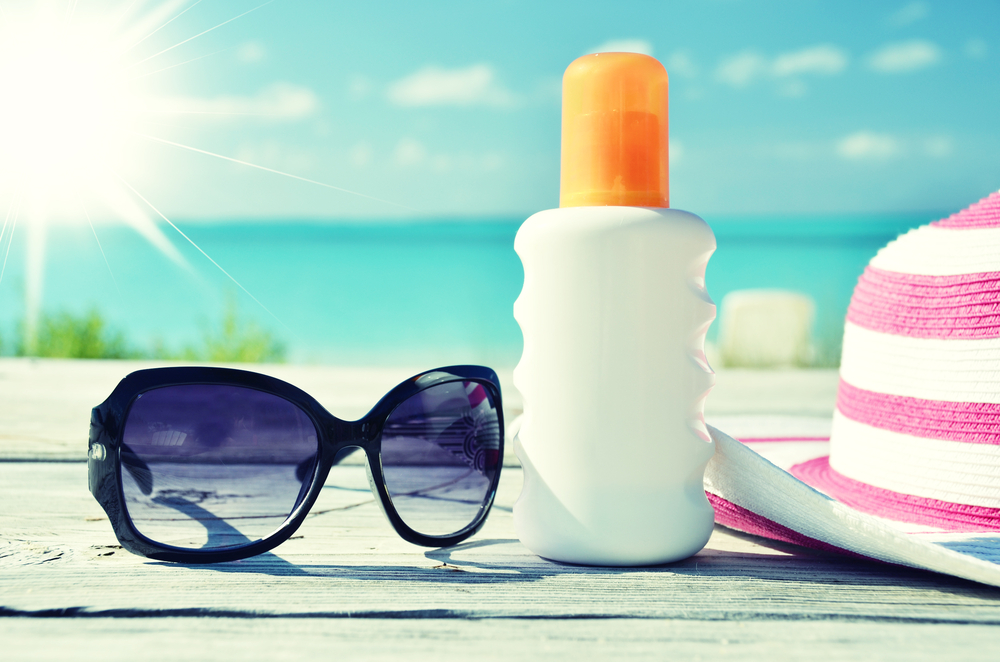 Remember that, when packing your staff for a Zanzibar trip, we advise you pick these vital staff for your holiday in Zanzibar.
Zanzibar is blessed with beautiful and shiny beaches, therefore you must have your Sunglass and sunscreens especially when walking on the beaches.
Languages Spoken In Zanzibar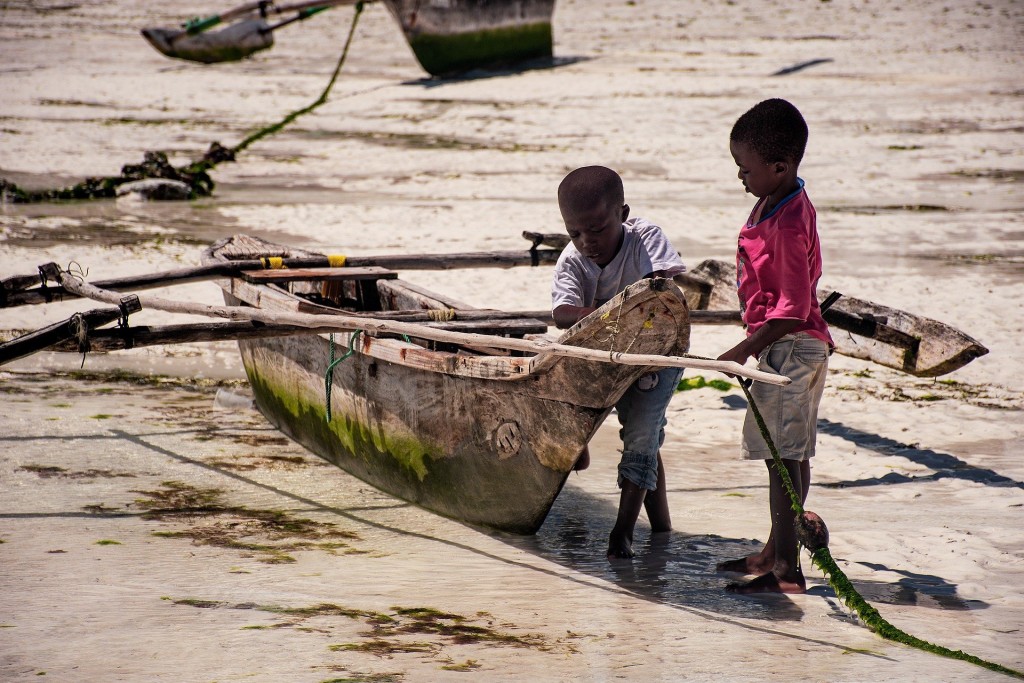 The mother language in Zanzibar Island is Swahili, but there are so many locals who can speak English fluently. Therefore, if are lost just try to speak English words.
But when walking on the beach, there are different young people who can speak different languages.  
These young people known as "Beach Boys" 
The widely foreign languages spoken by the Beach Boys here in Zanzibar are English, Italian, French, Spanish, German.
Drinking Alcohol in Zanzibar
Remember that Zanzibar is a Muslim society, we recommend you not drink alcohol in on public to show the respect. If you drink, then please drink in the Hotel and Bars, almost all Hotels in Zanzibar offer alcohol. But, here are some Hotels that do not provide alcohol; such as Mizingani Seafront, Tembo Hotel & Forodhani Park Hotel
Zanzibar is a Home of Red Colobus Monkey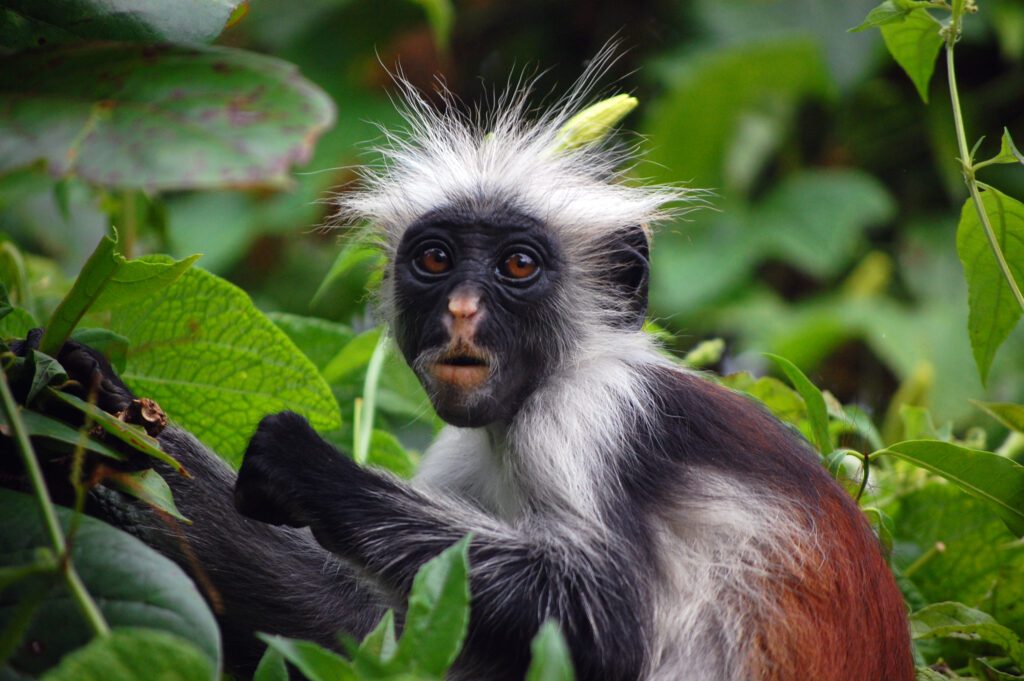 Did you know? Zanzibar Red Colobus Monkey is the species only found in Jozani Forest Zanzibar in this World. Jozani forest is the biggest forest of Zanzibar Islands situated in Unguja Island. 
The unique feature of these Monkey species has made them to be one among the famous tourist attractions here in Zanzibar,  if you are interested to visit this place; Book your trip Now.
Public & Private Transportations/ Driving
The common used transportations in Zanzibar are; Taxis, Private transfers, Dala dala (Public), and some tourists decide to Rent Cars or Scooters,
Also, you can pick a Local flight between Zanzibar Airport and other two local Airport; Kigunda Airport in the north part of Unguja Island or Wawi Airport in Pemba Island depending on where you want to go.
If you are a Vlogger wanting to really observe local life of Zanzibar people, then we recommend you get Dala dala. Dala dala is a public transport here in Zanzibar and it is very economical. But it may not be the best option if you are here for the holiday.
If you are here for your Holiday, then private transfers is best option for you. Private transfers come with different advantages; Clean, Comfortable cars with Air-conditioning, baby seats and many more!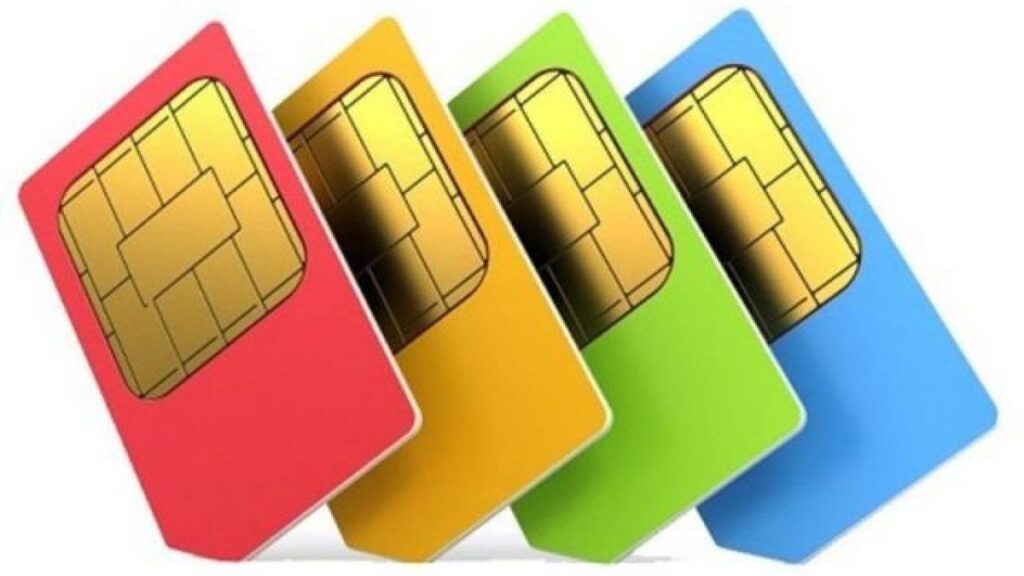 There are five network companies that offer sim cards here in Zanzibar; Zantel, Tigo, Halotel, Vodacom, and Airtel. 
Zantel is a common and best service provider in Zanzibar Islands. We also recommend you register your sim card from Zantel company. You can grab your Sim Card from their shops situated inside Zanzibar Airport or at Darajani Market, Stone Town.
Getting your local Sim card is simple! the main requirement for Travelers is to come with your passport. And they charges according to your specifications, but not more than $10 and less then $2
Tipping is accepted here in Zanzibar but it is not compulsory to give tips. Remember that Zanzibar receives 63.5% of travelers from the Western countries, therefore it has become a habit to receive tips after their service in the Tourism Industry.
The "Zanzibar" is made up of almost 50 small islands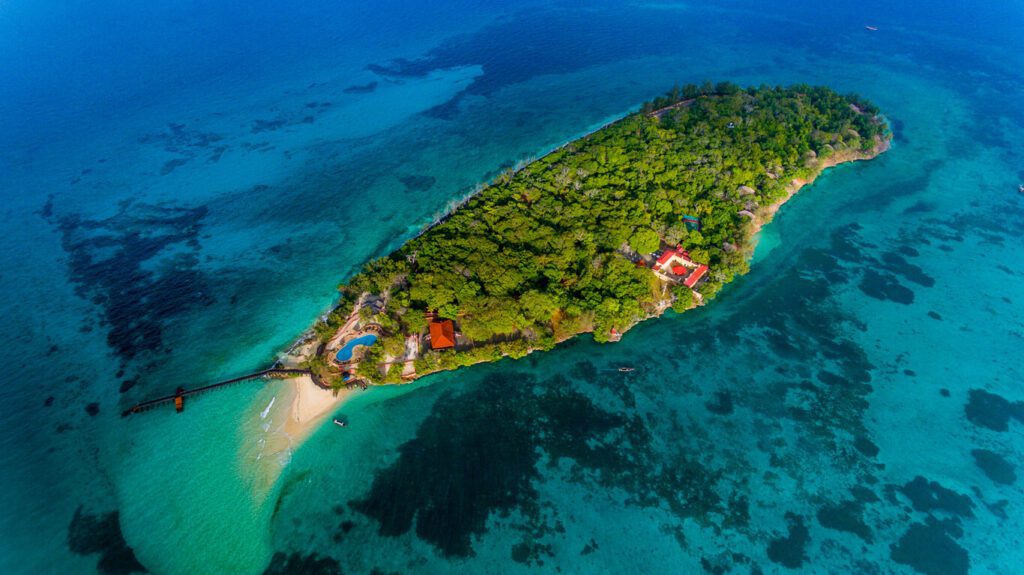 Zanzibar consists of two main Islands, Unguja and Pemba but there are many other small Islands around them. 
Unguja is the biggest Island and it is sometimes referred to as Zanzibar. This is the main island in Zanzibar where you will arrive for your vacation. And from there, you can explore other small islands. 
Almost all tourists beaches are located in Unguja Island; such as Nungwi beach, Kendwa, Paje, Jambiani, Matemwe beach and so on. 
Pemba Island is not well known by many travelers who visit Zanzibar, but it is an amazing Island. Read our article on things to do in Pemba Island.
Here are other small Islands where people live; Tumbatu Island, Uzi Island, Kojani Island, Njau Island.
And here are the best small Islands for Holiday in Zanzibar.
Prison Island, Mnemba Islands, Bawe Island, Nakupenda sand bank.
Zanzibar has three Airports, one is an international Airport and other two local Airports.
Kigunda and Wawi Airports are local airports, but Zanzibar Airport is an International Airport where you will be landing here for the first time in Zanzibar.
The famous direct flights to Zanzibar Airport;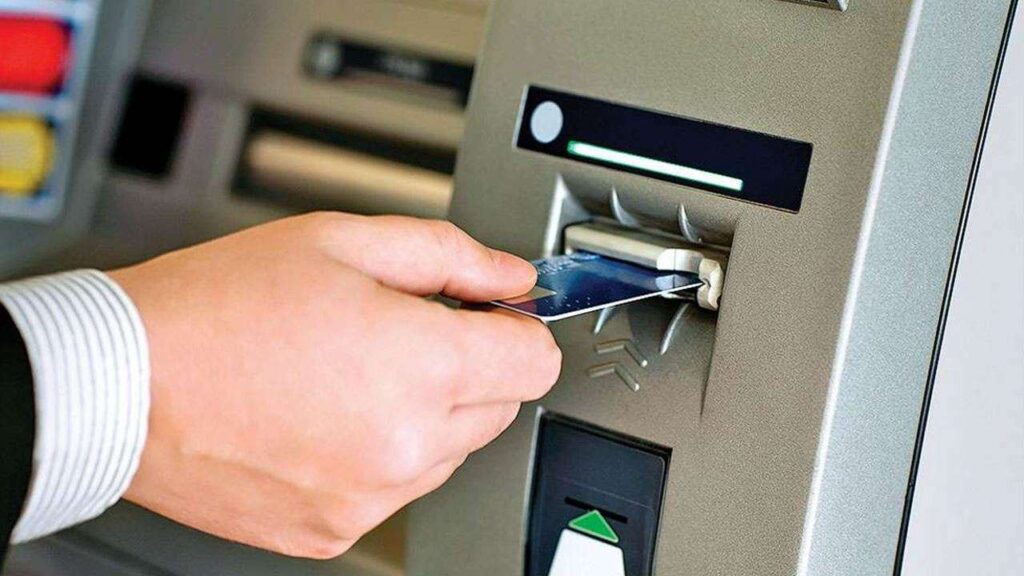 Money Exchanges and ATMs are widely accessible in Zanzibar, you can exchange money at Zanzibar Airport or other places in Darajani Market, Stone Town. 
Not only in Stone Town, but also you can exchange money in some beach destinations like Nungwi and Paje beaches if you will be staying there.
Learn more: Zanzibar Currency; a guide to Tanzania Shilling (TZS)
Yes, there is no Uber in Zanzibar, but you will not hustle to get your transport during your vacation. You can book a taxi from any destination in Zanzibar; from the Airport to Hotel or from the Hotel to Hotel, using just your smartphone. You can visit our taxi service booking page here.