Are you looking for the best place to swim with wild dolphins in Zanzibar? 
You have come to the right place! Zanzibar is a famous Holiday destination in Africa where you can swim with dolphins.
To make things easy, you can start booking today!
Swimming with dolphins is among the best things you may do in Zanzibar for your vacation. But its not just that, there are other things like Visiting Jozani forest, swimming with turtles. 
You can find them on our list here! For now, let's proceed with dolphins trips;
Mnemba Dolphins & Snorkeling Trip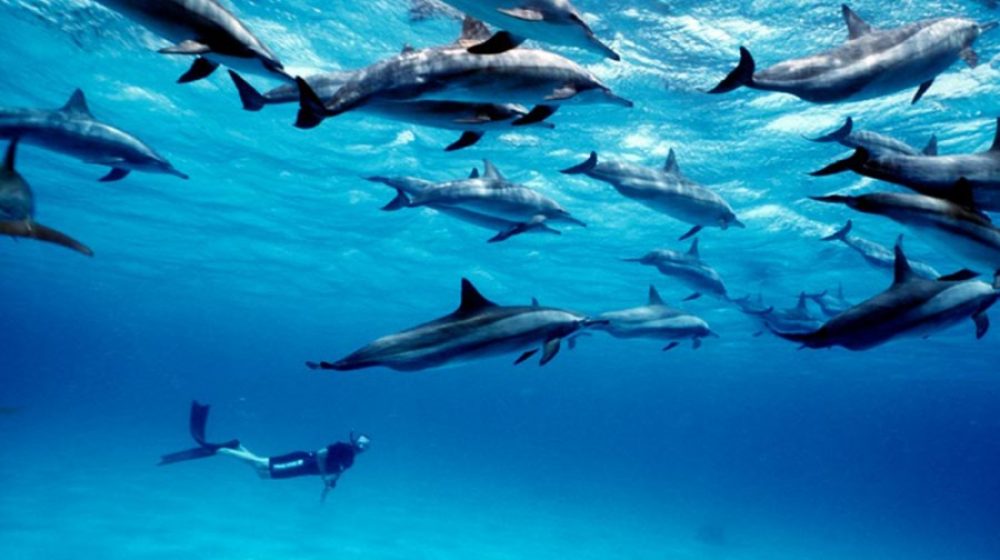 Mnemba Island is a small island located just off the northeast coast of Matemwe, opposite Muyuni Beach.
The island is surrounded by a wide variety of corals which create a home for thousands of different colourful sea creatures, approximately 600 species of coral fishes, green turtles, also dolphins can be found easily from mnemba island. If you are lucky, you may see the Humpback whales especially during late July and August.
This program is designed for those travelers who are interested in both Dolphins and snorkeling so as to give the best holiday experience.
You will first start with swimming with dolphins, and then to Snorkeling in the shallow water near Mnemba Island.
Mnemba Island Dolphins Trip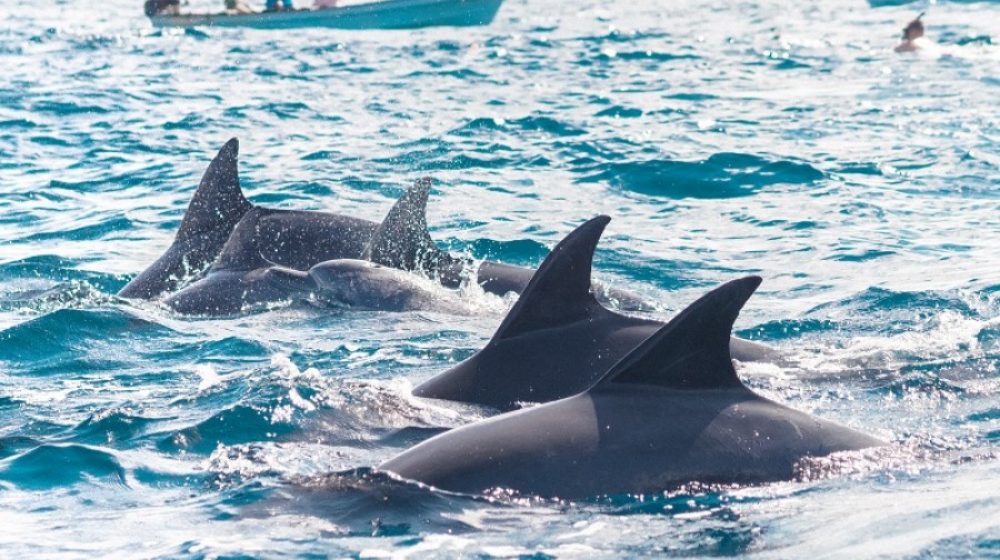 On this day trip, we will take you to Mnemba for the purpose of Swimming with dolphins only. The main difference from this tour and above tour is, here you will not do snorkeling. This is a special trip for those travelers who are not interested in Snorkeling.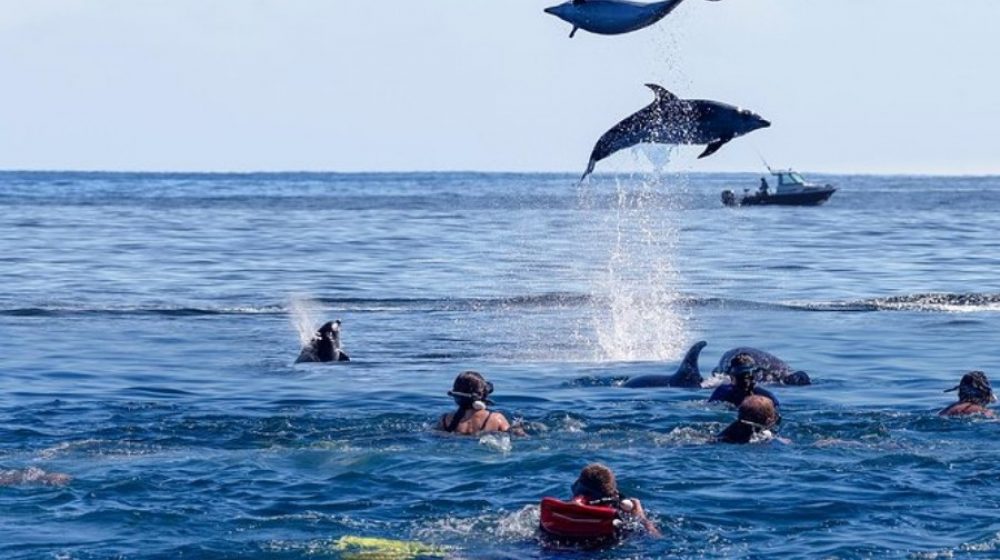 Kizimkazi is a fishers village located on the southern part of Zanzibar Island (Unguja) about 59 km from Zanzibar city, and 99 km from North beach. Kizimkazi is famous for swimming with dolphins in Zanzibar. 
We recommend this tour for those travelers who are staying on the south coast like Jambiani, Paje, Michamvi, Makunduchi, because this place is near to them.
Best Place to Swim with Dolphins in Zanzibar
Remember that, here in Zanzibar there is no special aquarium for swimming with dolphins. We only swim with wild dolphins, so we need to search for them using our boats. No one can promise 100% you will find them, but based on our experience we can promise on our tour that 90% we can find them.
Only two places we say are the best and easy to spot dolphins; at Mnemba Island and Kizimkazi beach as we mentioned above. And from these two places, we recommend Mnemba Island because you can combine it with Snorkeling, this place is considered as the best snorkeling part of Zanzibar.
Dolphins and Safari Blue trip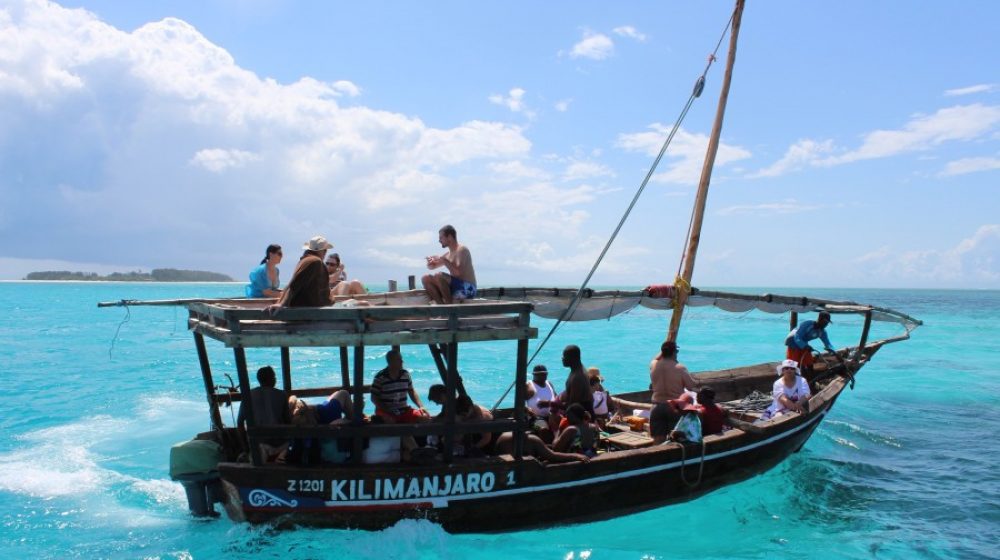 Because we do Safari Blue at Menai bay conservation area which is near Kizimkazi coast, it happens somedays to spot dolphins during the trip, but we can say 10% you can happen to see them. In case you don't know what Safari blue is, you can check it here!
Best Time to Swim with Dolphins in Zanzibar
The best season to swim with dolphins is during dry season months, also we consider this time as the high season period for tourists arrival; June, July, August, September, October. Also, January  to early march.
Dolphin types found in Zanzibar
In Zanzibar, we have more than seven types of dolphin species that you can spot during the dolphin trips.