Zanzibar, also known as the Spice Islands, is a stunning archipelago off the coast of Tanzania, East Africa. With its pristine white-sand beaches, crystal-clear waters, and vibrant culture, Zanzibar is a famous destination in Africa for the tourists from different parts of the world. 
While Zanzibar is often associated with luxury resorts and high-end tourist activities, still there are plenty of free things to do in Zanzibar that allow you to experience the island's natural beauty and cultural heritage without breaking the bank.
Here are some of the top free things to do in Zanzibar!
Visit Stone Town by Yourself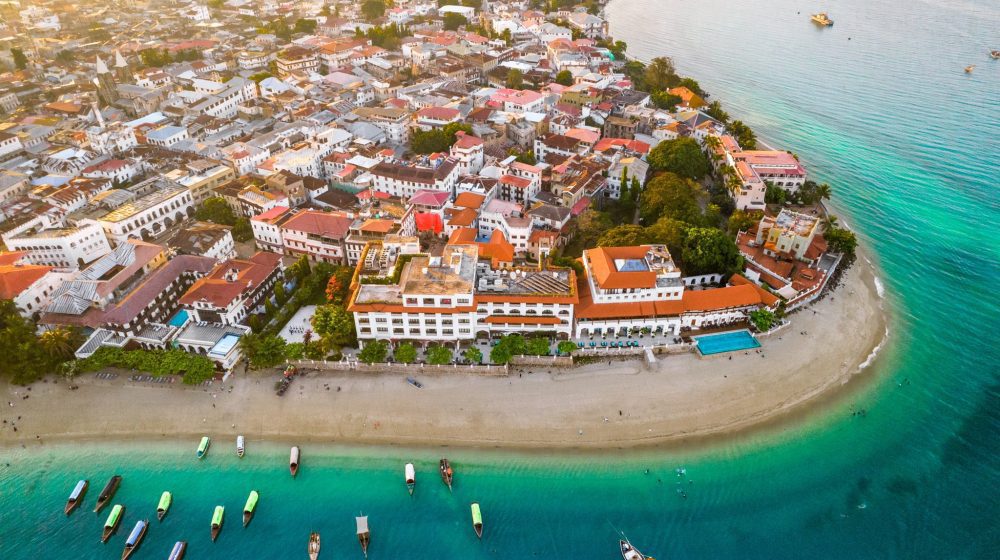 Stone Town is the historical heart of Zanzibar Islands and a UNESCO World Heritage site since 2000. Take a free walk through the narrow streets and alleys of Stone Town and get amazed with the architectural features of Stone Town. 
You can visit the local markets and learn about the island's history and culture through locals. Also, Stone Town is also home to several museums, including the House of Wonders, the Palace Museum, and the Old Fort, which you can just look outside for free.
Zanzibar is renowned for its beautiful beaches, and fortunately, most of them are free to access. Some of the most popular places with beaches include Nungwi, Kendwa, Michamvi and Paje. 
You can spend a day soaking up the sun, swimming in the turquoise waters, and watching the local fishermen bring in their catch of the day.
Take a Local Village Tour
A village tour is a great way to explore the island's local communities and learn more about its traditional way of life. 
Visiting villages is free! You can explore local villages on foot and learn about the local fishing industry, visit a local school, and meet some of the village's hardworking women who create beautiful hand-woven baskets and other crafts. 
Best villages you can visit; Kendwa, Jambiani, Makunduchi, and Paje.
Visit Local Market in Stone Town
This is one of the best things to do for free in Zanzibar! There are a wide range of local products such as rains, spices, vegetables, fruits, fabric and hand crafts. Even if you don't buy, just roaming around these bustling markets and taking photos of the auctions and different local activities in the Market. 
Attending local festivals is one of the free things to do in Zanzibar. Zanzibar has a rich cultural heritage, and there are many festivals and events throughout the year that showcase this.
Many of these events are free or cost little to attend, and they offer a great opportunity to experience the culture of the African continent.
Some of the most popular festivals include the Zanzibar International Film Festival, the Sauti za Busara music festival, and the Mwaka Kogwa festival.
Interact with local Zanzibaris
Zanzibaris are friendly and welcoming, and visitors can make new friends by engaging with the locals. Try to learn some short Swahili phrases to help you start conversation with the locals.
If you are looking to make new friends, then you can start on the beach. There are a lot of young locals who spend their time on the beaches and having fun like playing soccer and so on. 
Visit Forodhani Night Market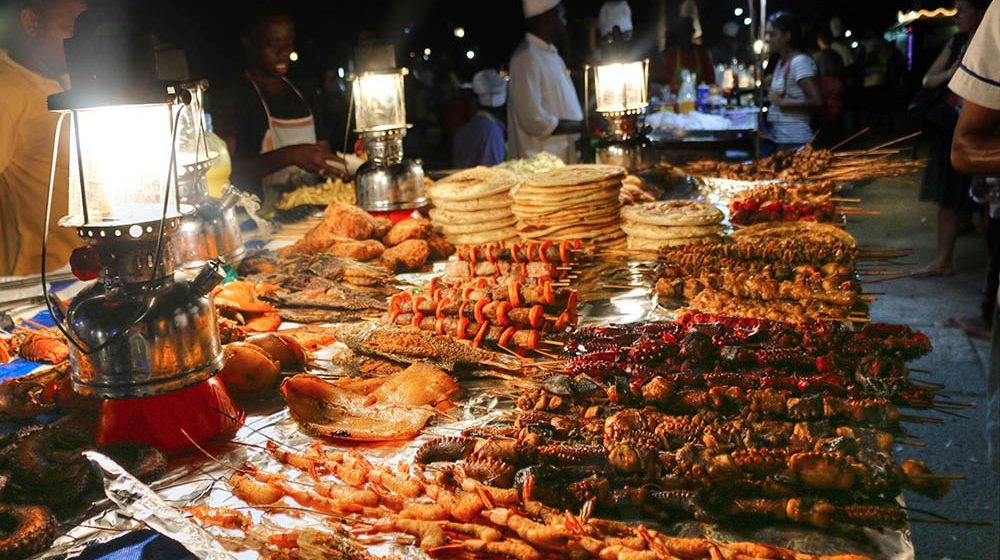 This is a popular night food market located in Stone Town. The market is known for its wide variety of street food, including seafood, samosas, local drinks, and sweets. Here it's free to visit. The market is located on the waterfront of Forodhani garden, and opens around 16:30 until late at night. 
It is a free public spot for both locals and tourists to gather and enjoy the lively atmosphere and try some of the most popular dishes of Zanzibar like Chapati, Mishkaki, lobster, prawns, and squid, Zanzibari pizzas and so on.
In conclusion, Zanzibar is a paradise for both travelers, Luxurious and on a budget. With its stunning beaches, rich culture, and free activities, you can experience the best of what the island has to offer without spending a dime. From this guide on the best things to do for free in Zanzibar, we have simplified your way.