If you are looking for the Spice Markets in Zanzibar, then this short guide is for you!
Despite having beautiful and bright beaches, corals which give a paradise experience to Snorkelers and divers, Zanzibar has been known for so many years as a quality spice exporter Islands in the World.
Common spices like Turmeric, Gingers, Black Peppers, Cinnamons, Cardamoms, Cloves are mostly used daily in Zanzibar cuisines, so you must find them everywhere in the local Markets.
This guide will give you direction on Markets where you can go to buy your spices in Zanzibar. And here, you can book a transport from your Hotel to the Market and back to your Hotel.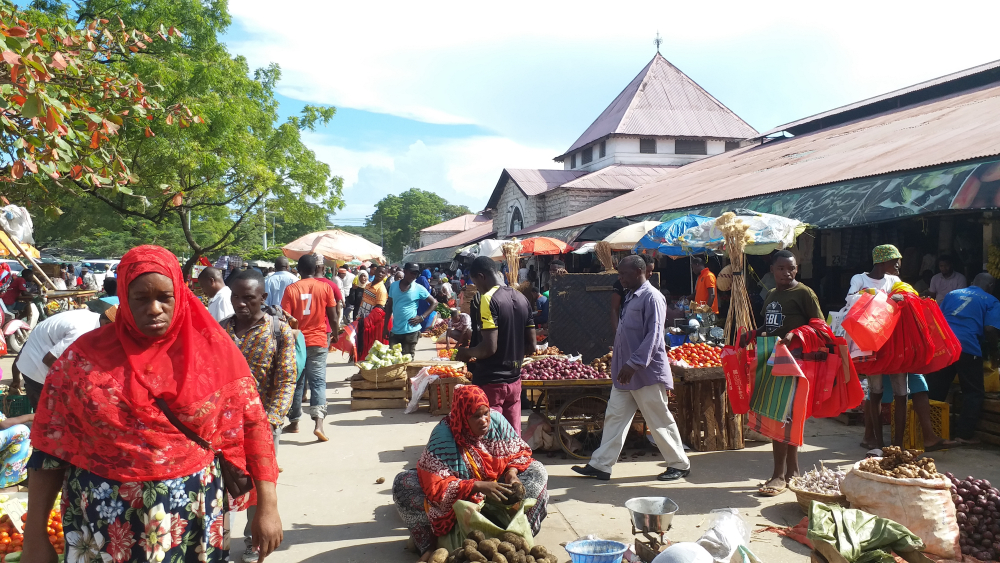 This is the oldest and most popular market in Zanzibar Islands, the market is located in Stone Town. 
If you are really interested in buying spices, we highly recommend you to go to Darajani Market, you will also find other travelers shopping for spices here at Darajani Market because spices are well packed ready to travel.
Buying Spices at the Spice Farm
You can also buy spices at the farms during Spice farms tour. Here at Zanzibar World, we organize the spice farms tour for travelers who are interested to learn more about spices and explore how we use them in our daily life. 
This tour starts from your Hotel, the driver will come to pick up at the Hotel. And after a tour, you will have time to do spice shopping at the farm and you will also have a Spiced Rice Lunch with fruits. We prepare Lunch for both vegetarian and non vegetarian.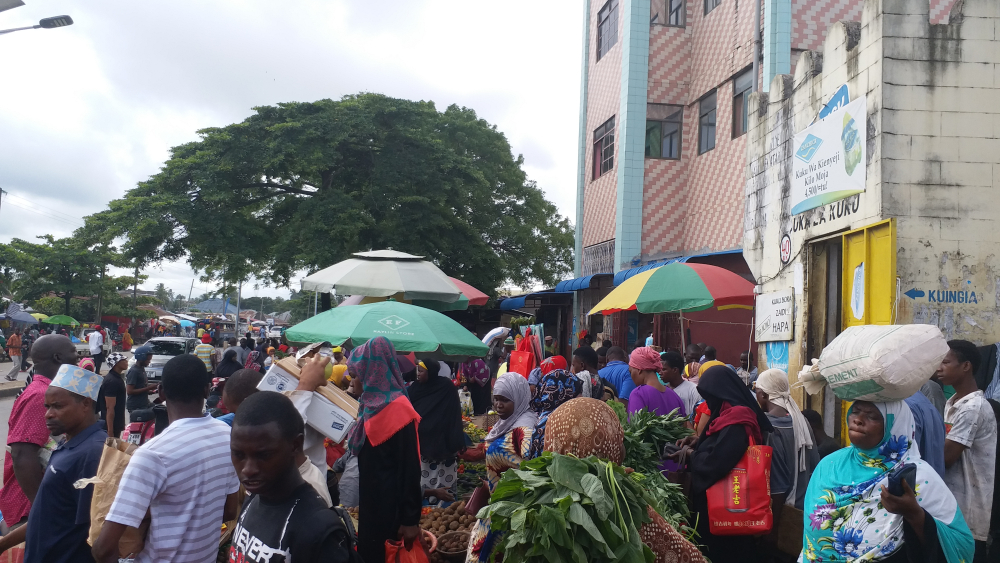 This market is less popular for tourism activities, it is located outside the Stone Town. Mwanakwerekwe Market is famous for locals who are living outside the Stone Town but within Zanzibar City.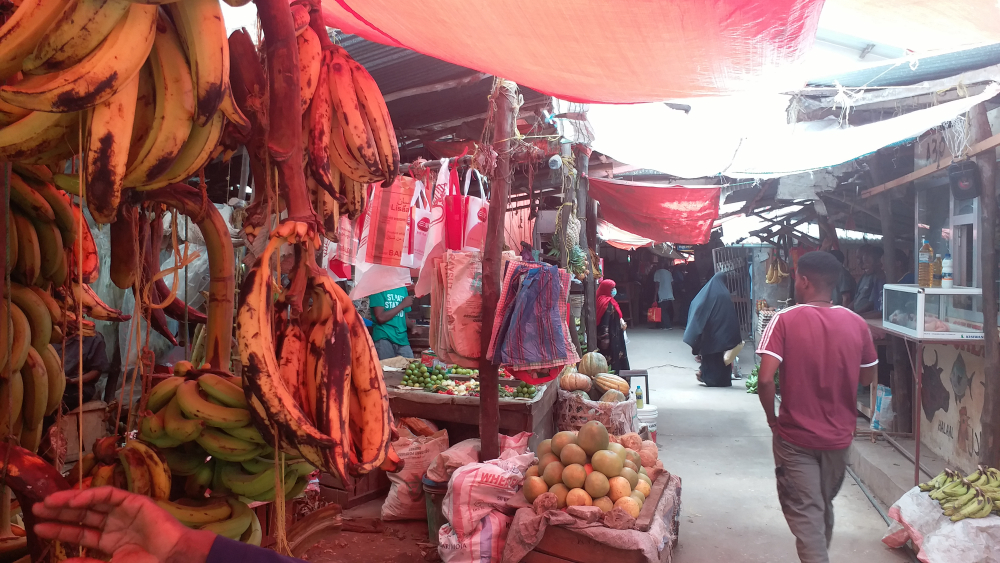 This market is specialized for selling Vegetables, it is known as "Soko la Mbogamboga" which means Vegetables Market. 
This market is near Zanzibar Airport, in case you want to buy spices on the way to the Airport, this Market might be an option for you. But, spice packages are different from Darajani Market. We highly recommend you to buy spices at Darajani Market in Stone Town.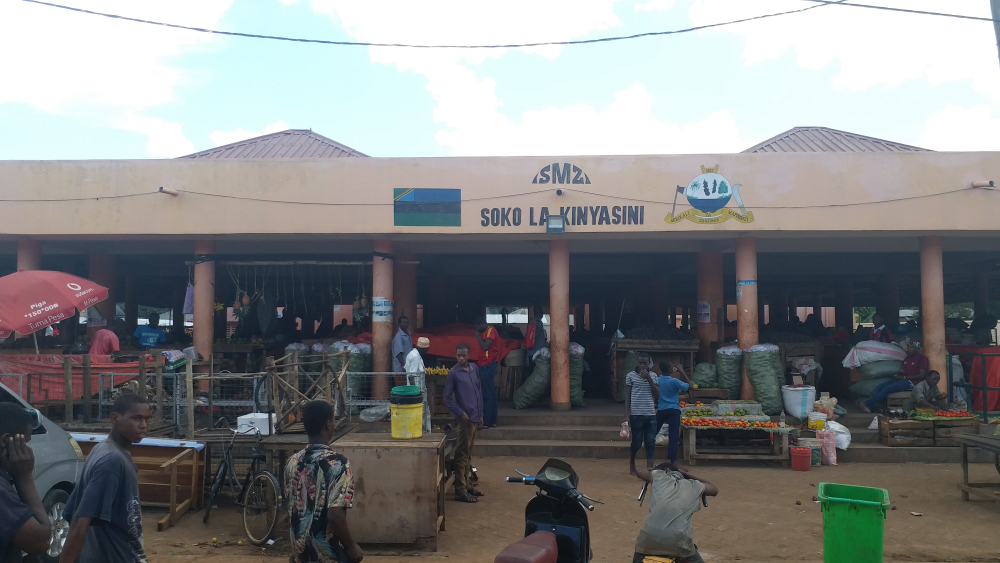 Is a popular market on the north part of Unguja Island (Zanzibar). You can also buy some spices here, but this market is less popular for spices compared to Darajani Market.
Best Places to buy Spices in Zanzibar
So, the best places to buy spices in Zanzibar are two places, at Darajani Market and during the Spice Farms Tour according to our Experience.
Best Spices To Buy in Zanzibar
The best spices to buy in Zanzibar for the best prices are, Cloves, Gingers, Cinnamon, Cardamom, Black peppers, Turmeric. Actually these spices are less expensive in Zanzibar compared to other spices like Vanilla and Nutmeg.
What spice is famous for Zanzibar?
The famous spice for Zanzibar is Cloves. Despite having varieties of spices, Zanzibar is currently popular for its exportation of quality cloves in the Worlds. Cloves contributed 41% of total export value in year 2020 according to Statista. 
Cloves are mostly grown on Pemba Island. This Island is located on the north of Unguja Island, Pemba considered as a second largest Island in Zanzibar archipelago. The months of September, October and November are considered as the harvesting seasons of Cloves in Zanzibar Islands.