Uroa is a small village located on the eastern coast of Zanzibar. It is close to Pongwe beach and Chwaka bay.  Uroa is one among the best beaches of Zanzibar Islands. 
It is less over populated compared to other beaches like Kendwa and Nungwi. Uroa boasts some of the best restaurants you may try when visiting Zanzibar. In this post, we will explore some of them.
Kambakocho Beach Restaurant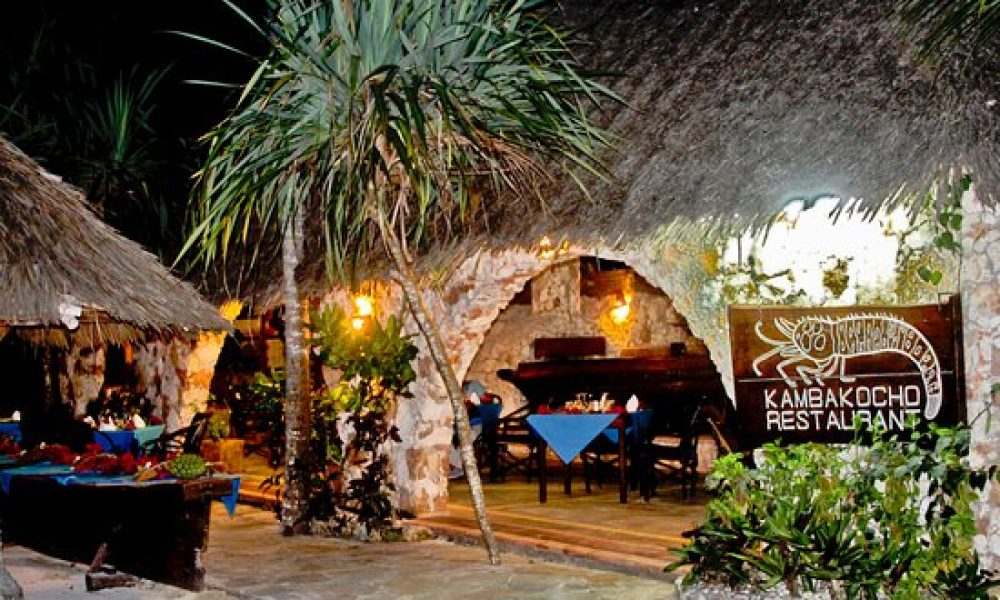 Kambakocho Beach Restaurant is one of the best restaurants in Uroa beach, located just next to Palumbo Reef Resort. The restaurant offers stunning views of the Indian Ocean. The famous activity near this restaurant is Kitesurfing, so if you are a Kitesurfer you won't be disappointed in case you visit any Hotel near it. 
The menu at Kambakocho Restaurant features a range of seafood dishes, local and international cuisine as well. The popular seafood dishes include grilled lobsters, prawn curry, octopus curry and Seafood platter. And all seafood is fresh because of the local fishermen.
Apart from the seafood, Kambakocho Restaurant also offers a range of vegetarian dishes, making it a popular spot for vegetarians and vegans. So, it is still worth visiting for vegan visitors.
Uroa Bay Resort is the legendary hotel in Uroa beach, inside the Hotel there is a restaurant which is worth visiting if you book your room here. 
The restaurant is called Jua Restaurant, it is traditionally made with local wood and palm leaves. The restaurant serves breakfast, lunch and dinner. Also you can go there just for just drinks.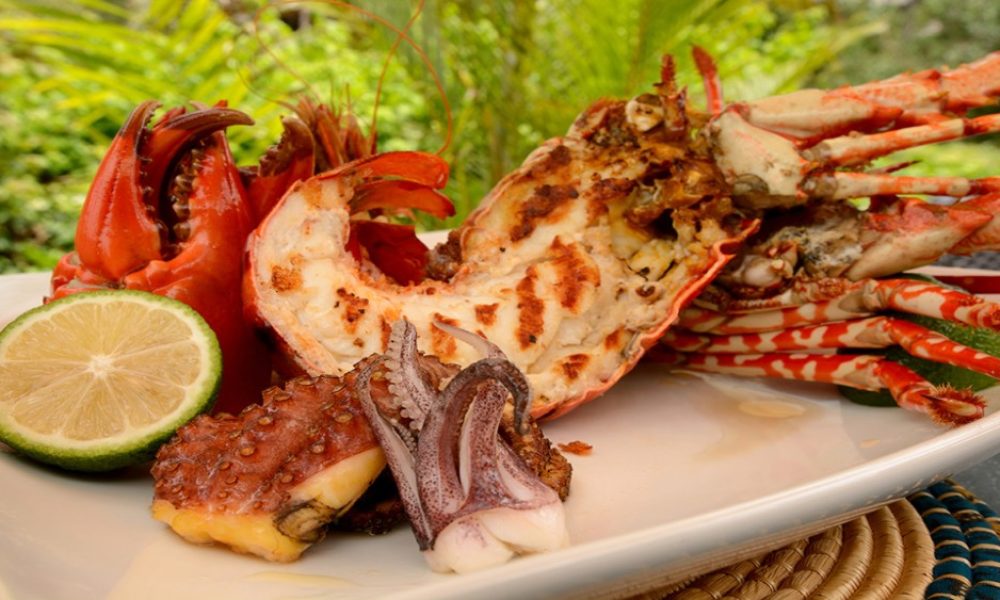 Tuna Restaurant is a popular local restaurant located in Uroa village, just in front of the beach. If you are visiting Uroa, and looking for a budget place to eat, then you can visit Tuna restaurant.
The menu at Tuna Restaurant features a range of seafood dishes, including grilled lobster, octopus curry, fish fillet, served with rice and french fries. 
The seafood is sourced from the local fishermen, ensuring that it is fresh and of high quality. The restaurant also offers a range of vegetarian dishes for those who prefer not to eat seafood.
Samaki Lodge is a small boutique Hotel located in Uroa beach Zanzibar. The lodge offers one of the best restaurants which is worth a try. They serve a variety of food options, from local and international cuisines like Italian Pizzas. 
It is not necessary to be their guest to visit the restaurant, you can walk on the beach and see this place. Beside the restaurant, the boutique offers Spa service which you can also book without staying there. 
FAQ about Restaurants in Uroa beach
What types of cuisine can I order in Uroa restaurants?
Uroa beach restaurants, like other restaurants in Zanzibar, offer fresh seafood, African, Indian, Italian, and local Zanzibar cuisine.
Are there vegetarian restaurants in Uroa Beach?
Yes, if you are vegan visiting Uroa beach, we recommend you try any restaurant which is inside the Hotel. Like Uroa bay Resort and Samaki Lodge, because they accommodate different travelers who may have different meal options
What is the average cost of a meal in Uroa Beach?
The cost of a meal in restaurants at Uroa varies depending on the type of restaurant and the type of cuisine. Average prices $7 – $50.
Do I need to make reservations before visiting Restaurants in Uroa?
There is no need to make a reservation at Uroa beach, most of the time, the restaurants are available because this is not a busy beach even during high season.
Check our guide on when to visit Zanzibar.
What are some of the must-try dishes in Uroa?
Some of the must-try dishes in Uroa, also for Zanzibar as whole, are seafood platters, grilled lobster, and coconut curries. If you are a food lover, book our snorkeling tour which includes Seafoods lunch.
Do restaurants in Uroa accept credit cards?
Yes, most restaurants in Uroa beach accept credit cards, but it's always a good idea to carry cash when visiting in Zanzibar. Because there are many places that might not accept cards. 
Check our guide For Travelers about Currency in Zanzibar.