Pongwe is a small village located on the eastern coast of Zanzibar, it is a less popular beach compared to other beaches of Zanzibar. Most people confuse Pongwe and Uroa beach because they are very close and their villagers are interacting in their activities. 
Even though it is unpopular beach, Pongwe is a hidden gem that boasts some of the best resorts and even restaurants. In this post, we will explore the top restaurants in Pongwe.
The Island - Pongwe Lodge Restaurant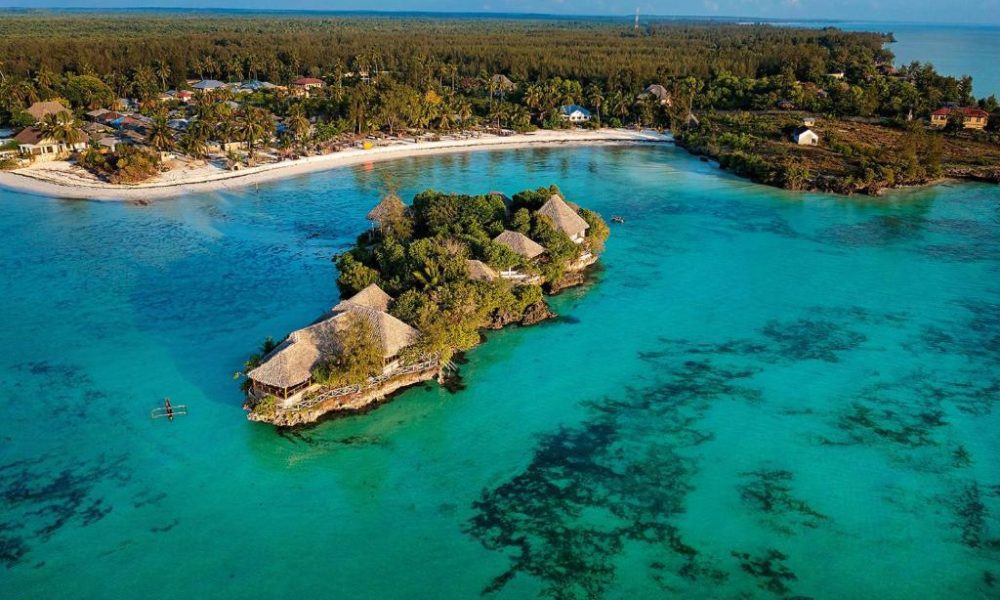 The Island is the first restaurant on the list of best restaurants in Pongwe beach. This is the unique restaurant which is situated on the small Island just off the Pongwe beach. 
You can just walk to the island during the low ocean tide, it's just one minute from the beach. This is the best restaurant to try the fresh sea urchins collected directly from Pongwe bay and agar agar seaweed from local farmers just in front of The Island. 
The list does't end there, the Island is also best when it comes to the seafood BBQs and many international cuisines.
Pongwe Beach Hotel Restaurant
Pongwe beach Hotel offers one of the best restaurants you can visit in Pongwe. The restaurant offers a variety of meal options, from Seafood, Meat, Vegetarian and vegan friendly dishes Nearly all ingredients are from the local fishermen, suppliers, and small farms near the beach, which allows them to create fresh meals to the table. 
In addition to Pongwe beach, is an award winning Hotel from TripAdvisor and it's a perfect place for honeymooners, friends and family too.
At Pongwe Bay resort, there is another best restaurant called The Bahari lounge restaurant. It serves the guests who book their stay in Pongwe Bay, but also you can go there for just a meal, such as Lunch and dinner. 
The restaurant has the perfect location which overlooks the beach and you can order any from Swahili cuisine, fresh seafood and Mediterranean flavors.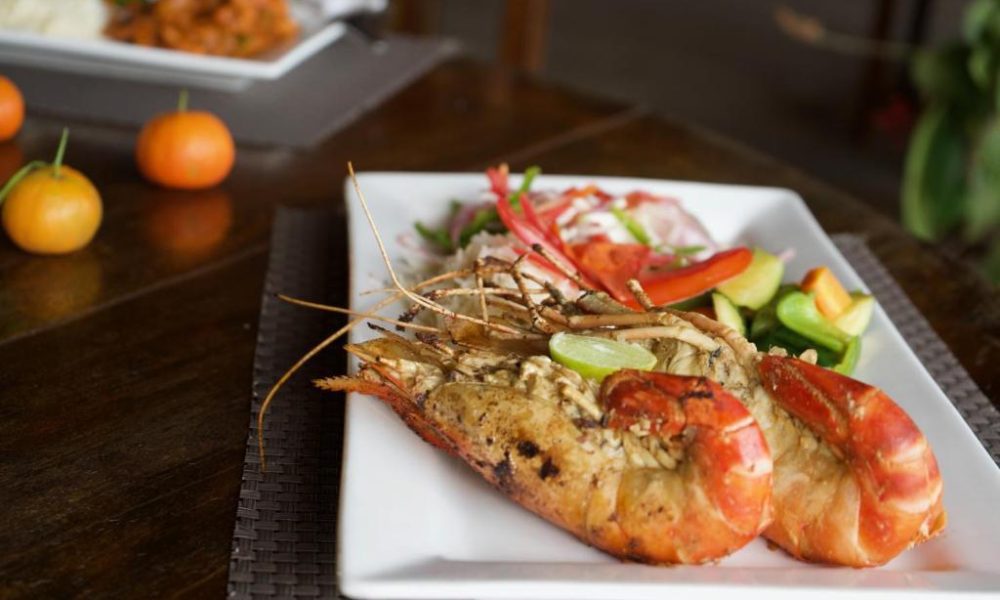 If you are staying in Pongwe beach and looking for the restaurant with the best prices, then this is a must visit restaurant. This is the local restaurant which serves both locals and visitors in Pongwe. If you are a seafood fan, this is also a place for you. 
They have different seafood dishes such as Zanzibar seafood platters and other grilled options. Beside the seafood, you can also order some international dishes like Italian pizzas.
FAQ about Restaurants in Pongwe
What types of cuisine can I order in Pongwe restaurants?
Pongwe beach restaurants offer a variety of cuisines like other restaurants in Zanzibar, including fresh seafood, African, Indian, Italian, and local Zanzibar cuisine.
Are there vegetarian restaurants in Pongwe Beach?
Yes, if you are vegan visiting Pongwe beach, we recommend you try any restaurant which is inside the Hotel, because Hotels accommodate different travelers who may have different meal options.
Check out our guide on the Best vegetarian Restaurants in Zanzibar.
What is the average cost of a meal in Pongwe Beach?
The cost of a meal in restaurants at Pongwe varies depending on the type of restaurant and the type of cuisine. Average prices $7 – $55.
Do I need to make reservations before visiting Restaurants in Pongwe?
There is no need to make a reservation at Pongwe beach. However it is advised to book in advance if you visit during the high season, especially the Island Restaurant. 
Check our guide on when to visit Zanzibar.
What are some of the must-try dishes in Pongwe?
Some of the must-try dishes in Pongwe, also for Zanzibar as whole, are seafood platters, grilled lobster, and coconut curries. If you are a food lover, book our snorkeling tour which includes Seafoods lunch.
Do restaurants in Pongwe accept credit cards?
Yes, most restaurants in Pongwe beach accept credit cards, but it's always a good idea to carry cash when visiting in Zanzibar. Because there are many places that might not accept cards. 
Check our guide For Travelers about Currency in Zanzibar.