Paje is one of the beautiful beach villages located on the south east coast of Unguja Island, Zanzibar. It is known for its stunning white sandy beach and shallow crystal clear water which make it the perfect destination for Kitesurfers. But, it is not just a place to enjoy beach and water sports, it is also home to some of the best restaurants on the island.
Here are some of the best restaurants in Paje that you may check out during your visit.
This beachfront restaurant is perfect if you're looking for a quiet, family-friendly spot to enjoy some delicious local and international cuisine and drinks. The place also offers rooms for travelers. Their breakfast wrap, American pancakes, and vanilla cake are all definitely worth trying.
If you are looking for an excellent fish burger, Mahali Beach Restaurant is the place to go. It's located right on the beach. You can enjoy lunch and dinner while having your toes in the sand, and there is always interesting entertainment on the beach. 
Also, they have a lot of vegetarian options like Pumpkin soup and some veggie curries. If you want something special to eat, they will also make it for you.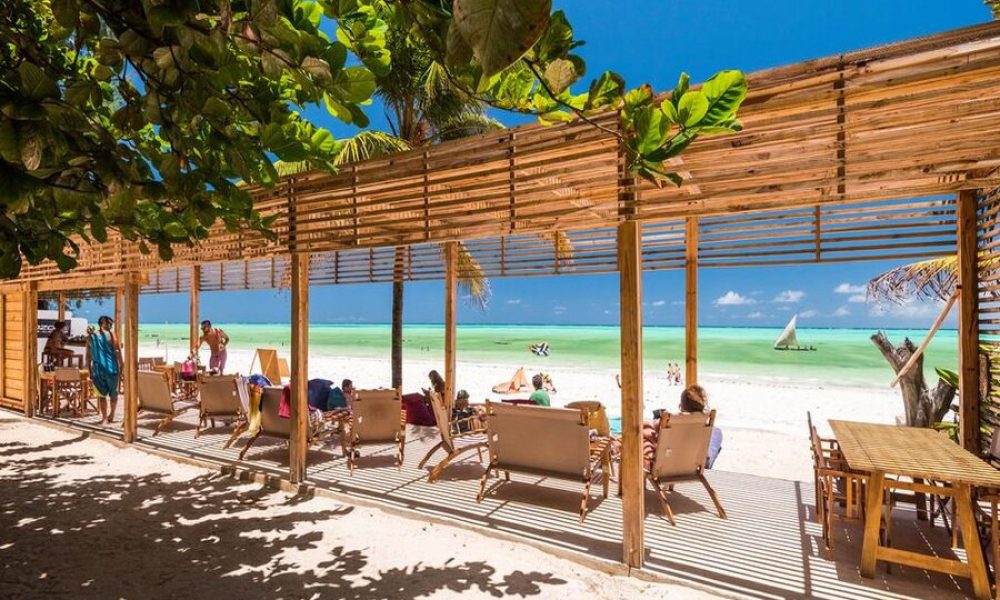 The Paje by Night hotel is a relaxing place near the beach. Its restaurant is the best to try while you visit Paje beach. The Hotel offers free breakfast, a restaurant, and an outdoor pool. The hotel is popular with tourists for its unique touches, including themed parties every night.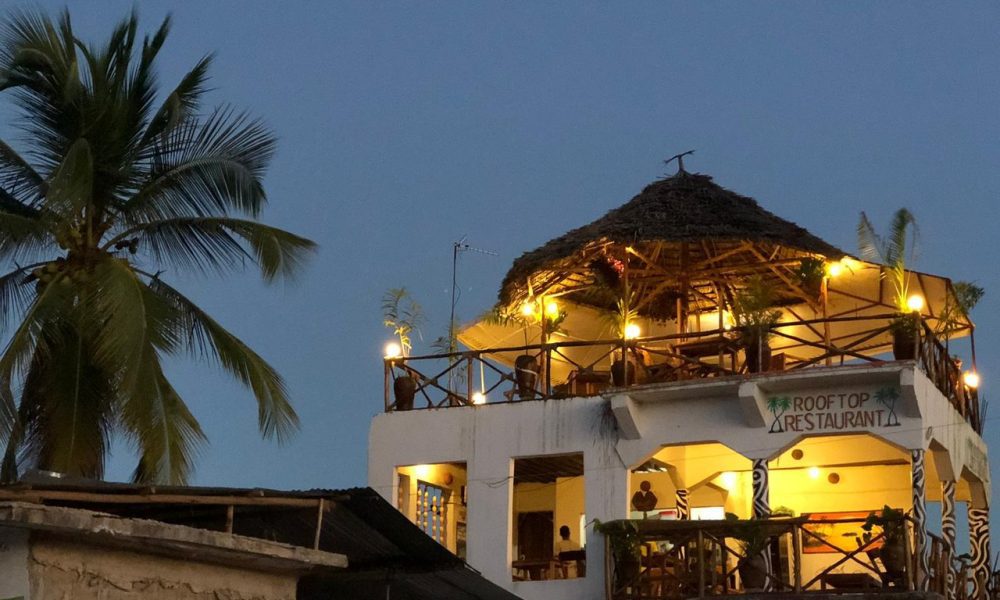 The Rooftop Restaurant offers great local foods at affordable prices. If you are in Paje or looking to visit Paje on a budget, this would be the best option too. 
The restaurant offers a variety of seafood dishes like Grilled lobsters, Octopus and calamari, served with french fries or rice. This place also has a great view of Paje street with the perfect sunset view during the evening.
Mapacha Street Food Court
The Mapacha Street Food Court is an incredible oasis of fresh, colorful, and vibrant local Zanzibar cuisine. The calamari, garlic and dill potatoes, coconuts, avocado, and passion fruit smoothies are some of the must-try dishes when visiting this place. A lot of travelers who are looking to experience the local touch visit here when they arrive at Paje beach.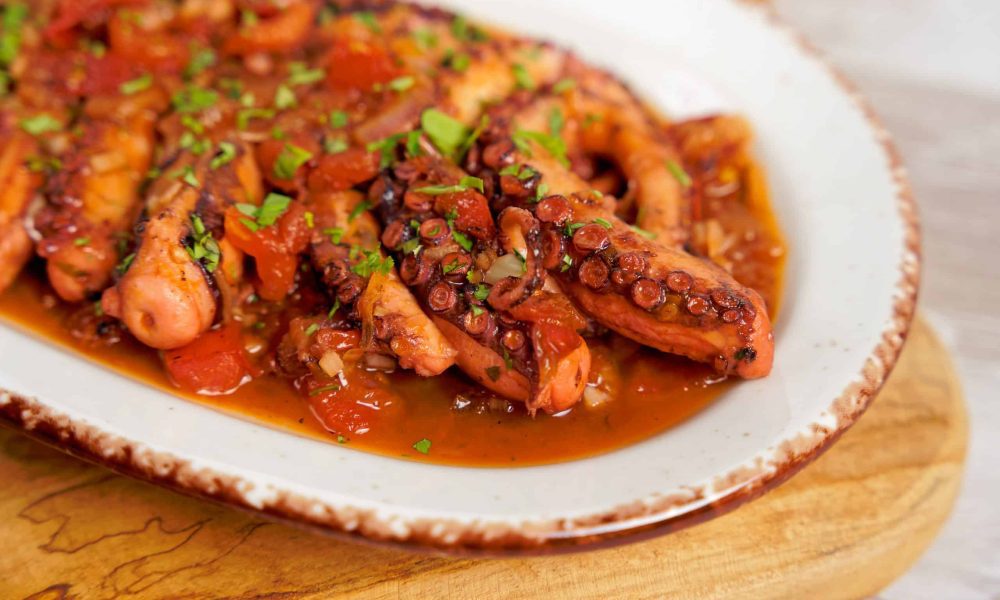 If you want to enjoy perfectly balanced local dishes made with only fresh ingredients from the local markets and fishermen, then Bausinga Restaurant is the place to go in Paje. Here you can enjoy a great lunch or dinner with local food with your feet in the sand. They locally designed this restaurant using Makuti roofs.
Luciana Restaurant offers delicious local food in Paje beach. They have collected some best reviews on Tripadvisor. The restaurant is named after the owner of the restaurant, Luciana, who acts like a mother feeding her kids. She works hard to make sure that her team serves very tasty foods on the table. But, you have to remember that it is highly based on the local cuisines.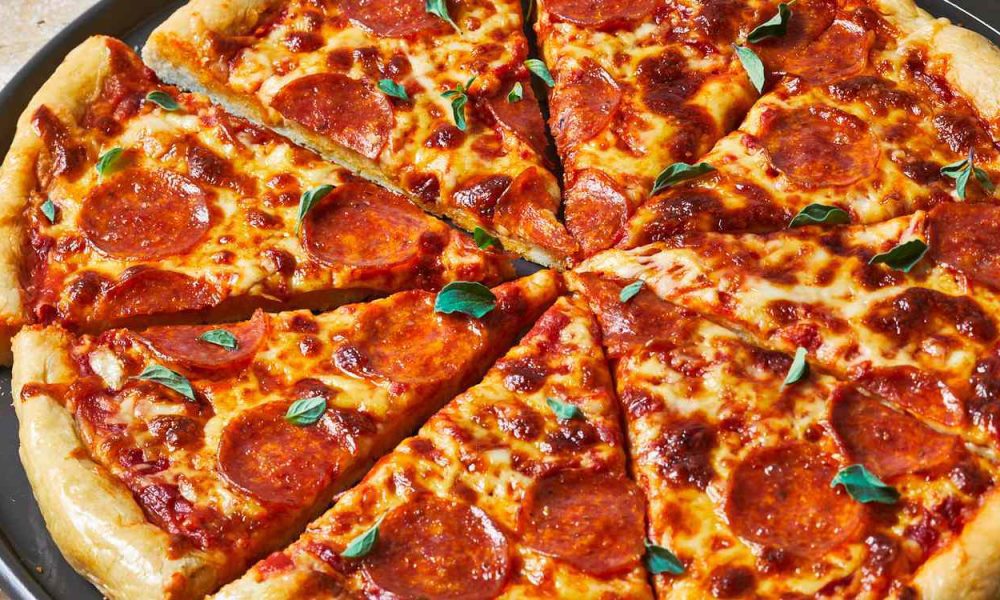 Delight Zanzibar is a beautiful structure restaurant made of stilted wood, overlooking the Paje beach, at a few steps from the Ocean, with a breathtaking terrace. The restaurant is entirely overlooking the Paje beach, and it is an ideal place to have excellent breakfasts, lunch or dinner. 
You can order cakes for birthdays or events that can be prepared upon request. At Delight, you can also find international cuisines like Italian pizza. 
Ocean Restaurant is a great place to enjoy fantastic food and impeccable service. The food is mouth-watering, with dishes such as tuna steak, octopus and calamari curries, and the service is superb. This restaurant ends our list of best restaurants in Paje, but you can still find other restaurants which are not famous but with the best foods.
FAQ about restaurants in Paje Beach
What types of cuisine can I order in Paje restaurants?
Paje offers a diverse range of cuisines in its restaurants, such as seafood, African, Indian, Italian, and local Zanzibar dishes.
Are there any vegetarian restaurants in Paje Beach?
What is the average cost of a meal in Paje Beach?
The average cost of a meal in Paje Beach's restaurants is relatively affordable, with prices ranging from $8 to $75.
Do I need to make reservations before visiting restaurants in Paje?
It is generally not necessary to make a reservation before visiting restaurants in Paje Beach. However, it may be a good idea to call ahead if you are visiting during peak season or for a large group.
Read our guide on the best time to visit Zanzibar.
What are some of the must-try dishes in Paje Beach?
If you are visiting Paje Beach, you must try the seafood platters, grilled lobster, and coconut curries. Other must-try dishes include veggie curry and pumpkin soup at Mahali Beach Restaurant and breakfast wrap, American pancakes, and vanilla cake at Mr. Kahawa.
Do restaurants in Paje Beach accept credit cards?
While some restaurants in Paje Beach may accept credit cards, it is recommended to carry cash when visiting Zanzibar, as many places do not accept cards. Check out our guide for travelers on currency in Zanzibar for more information.