If you are looking to go spice tours in Zanzibar, this simple guide is for you!
Spice farms tour is a must do activity if you are coming to Zanzibar for your Holiday. This tour is the best way to learn more about how Zanzibar locals grow and uses different spices in our daily life.
We provide spice farm tours for all types of travelers; Sole Travelers, Couples, Families, and Friends. The tour includes lunch and fruits!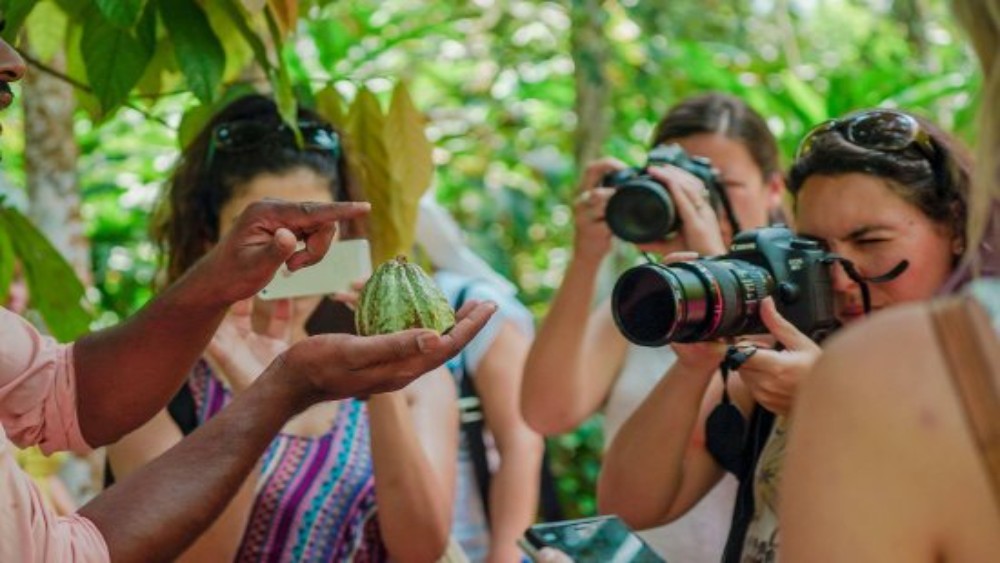 We provide a transport, so the driver will come to pick you from your Hotel to the Spice farm. This tour takes 2 hours at the Spice farm. Learn more here.
Get Details of Different Spices with Spice Farms Tour
In this tour, you will test and smell different spices that we grow at our farms. You will also learn how we use spices for traditional purposes. 
At the end of the tour, you will have fresh tropical fruits like Mangoes, Banana, Pineapple, etc with Spiced Rice Lunch (Pilau).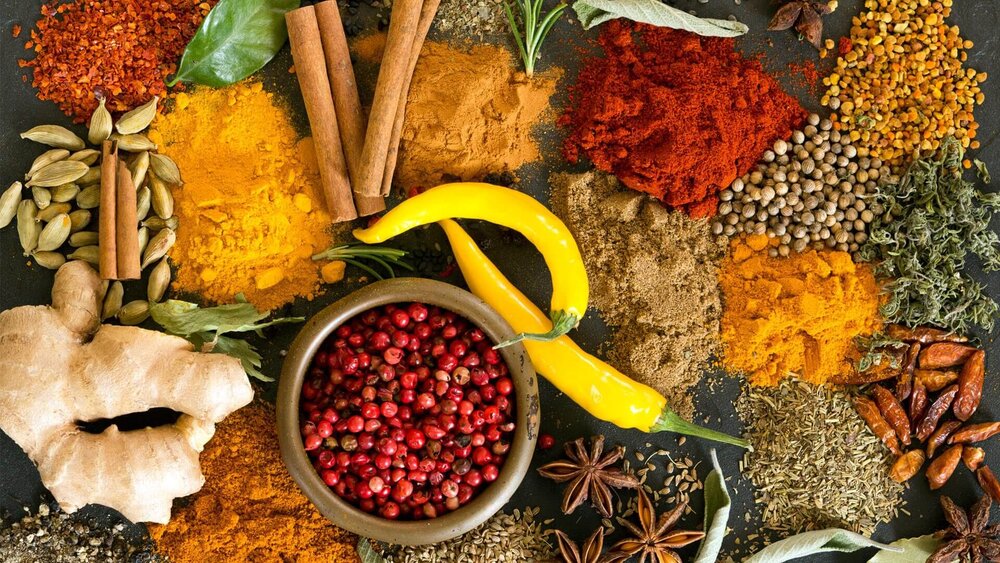 We prepare lunch by considering both Vegetarians and non-vegetarians travelers. And all ingredients is fresh from Zanzibar. You will also do spice shopping at the end of the tour.
Why Should You Go Spice Tours in Zanzibar ?
Zanzibar is now becoming a popular tourist destination in East Africa. Despite having attractive luxury Hotels, Beaches and fascinating History, spices have played its role to attract even more tourists to visit Zanzibar Islands.
Spices play an important part in the daily life of Zanzibar locals, spices are daily used in the Cuisines, traditional cosmetics and medicines etc. In this tour, you will explore all lists of spices that can be found in Zanzibar Islands.
List of Spices You Will Find in the Tour
During Spice tour in Zanzibar, you will be able to see different spice plants, herbs and different tropical fruits tree, because Zanzibar is a tropical archipelagos. 
Zanzibar is a popular known for its production of quality cloves in the world. In this spice farm tour, you will be able to see and learn why Zanzibar is popular for production of this spice. 
Also a Tour Guide will explain how we use cloves in our daily life in Zanzibar like for Medicine, Cosmetics etc.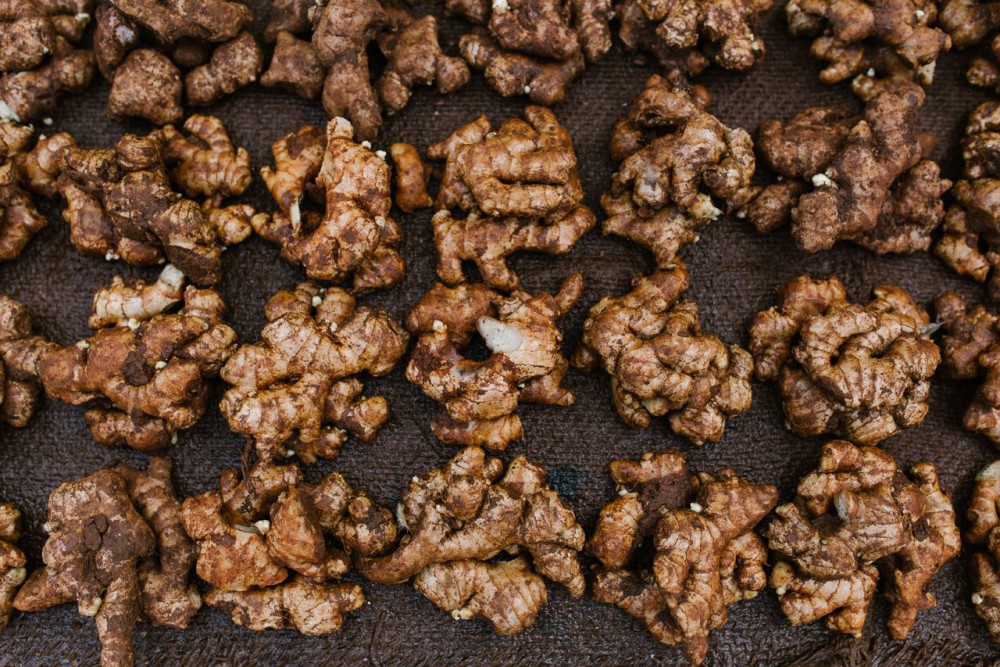 In Zanzibar, we don't grow too many Gingers compared to other spices like Cloves, black peppers or Hot Chillies. But you will also find this spice in the farms. We use Ginger mostly in our morning tea, local soups, cooking of Pilau, curries etc.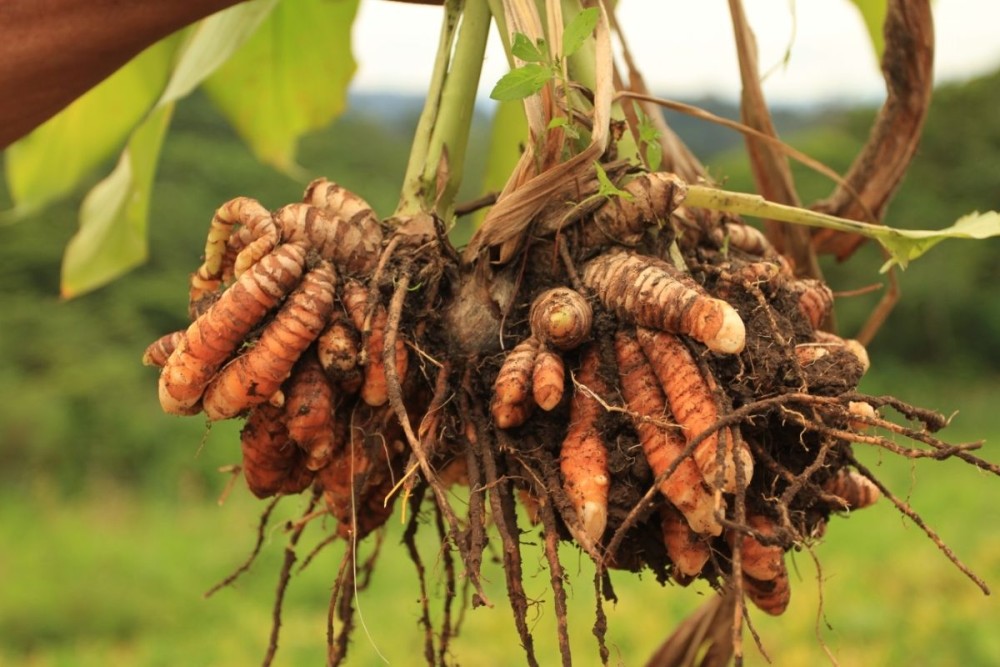 Turmeric is the member of Ginger Family. It is sometimes known as Indian saffron or the golden spice. This is the common spice grown and used in Zanzibar Islands. We normally use turmeric powder for Curries, local soaps, and Treating wounds
Nutmeg is a spice which is made by grinding the seed of the fragrant nutmeg also known as Myristica fragrans tree. When you go Spice tour, our Tour Guide will explain the whole process involved until we get the powder. 
Nutmeg can be used to make Tea, Porridge, sexual desire for women etc. You can't miss to see this wonderful spice in your tour in Spice farm.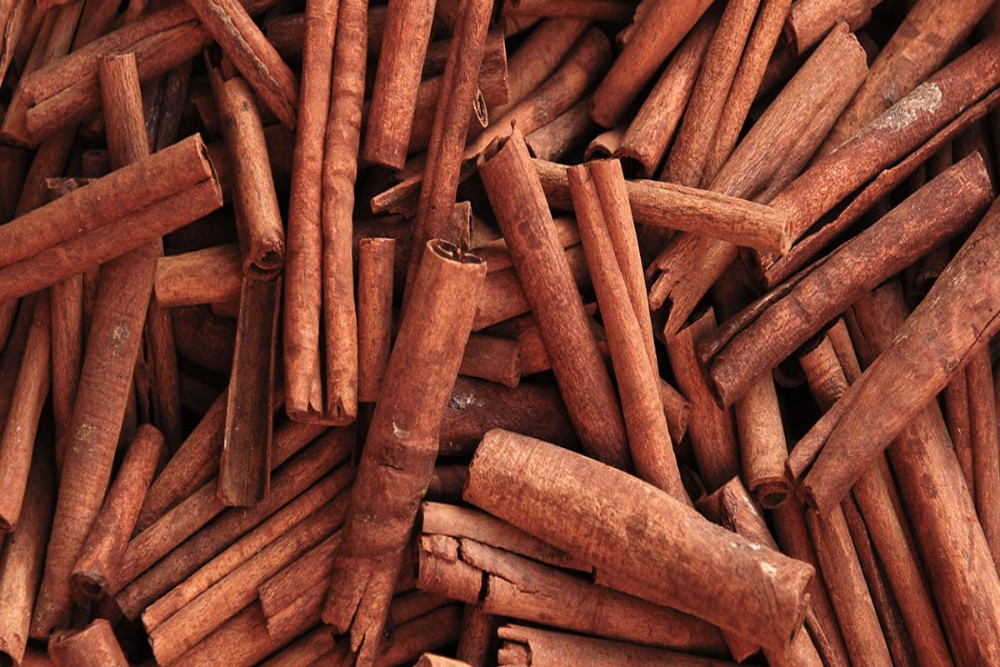 Cinnamon is obtained from the back of a cinnamon tree (Cinnamomum verum). Cinnamon is mostly used in flavouring variety cuisines, sweet, snacks, cosmetics, medicine and so on. Here in Zanzibar Islands, we use cinnamon to make tea, porridge, cooking pilau rice, and bread.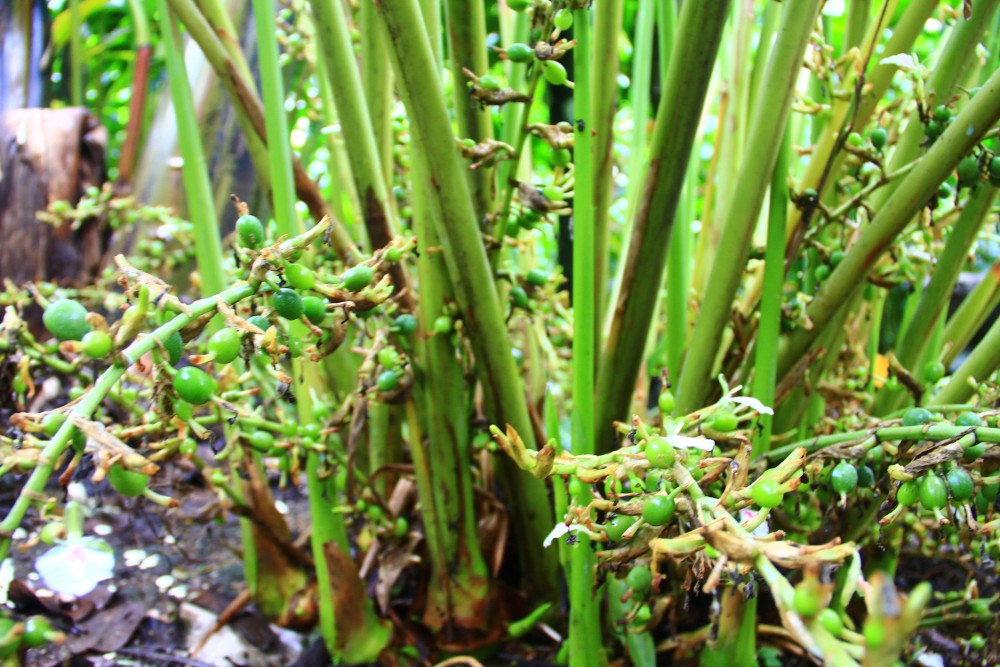 Cardamon is a spice obtained from the seeds of several plants in the genera Elettaria and Amomum in the Ginger family. In Zanzibar, we use cardamom for different purposes like baking variety bread types because of its strong amazing taste and smell.
Also known as King of Spices, black pepper is very strong and it holds a lot of health benefits in Human body. We constantly grow black peppers in Zanzibar Islands, and you can find this in four different color forms; Black, Green, Red, and White.
We do not grow Vanilla in large scale compared to other spices like Cloves, but of course you must find Vanilla spice in every spice farm in Zanzibar, nut our local farmers here in Zanzibar only grow Vanilla for commercial purpose.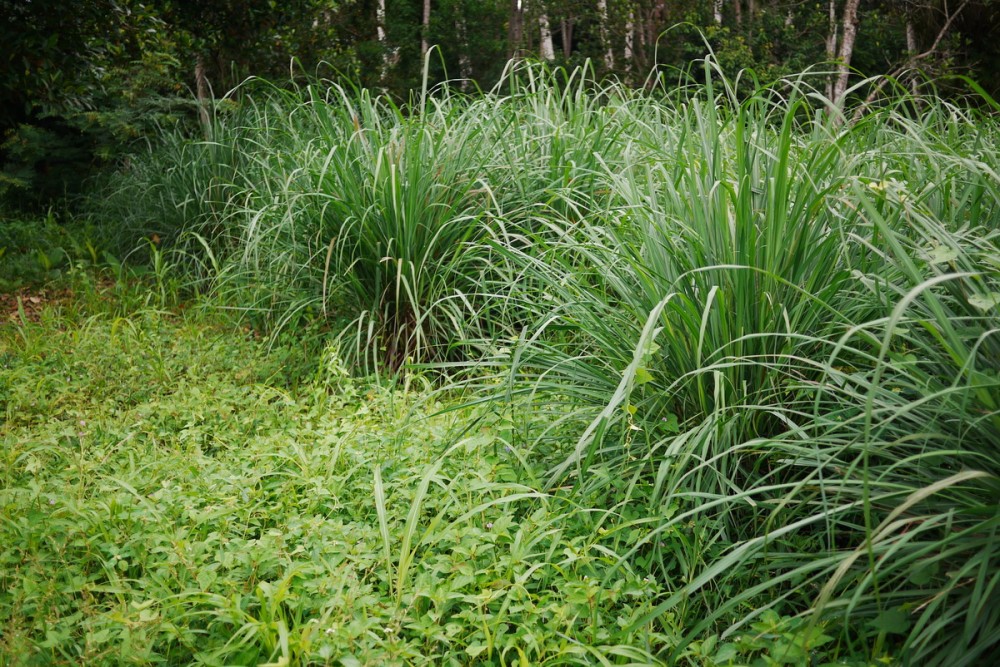 Lemongrass, also called citronella, and in swahili Mchaichai. Chai means a tea, we call this plant mchaichai because it is the common ingredient in Zanzibar tea. A tour guide is going further to explain the benefits of lemongrass with its uses during the tour.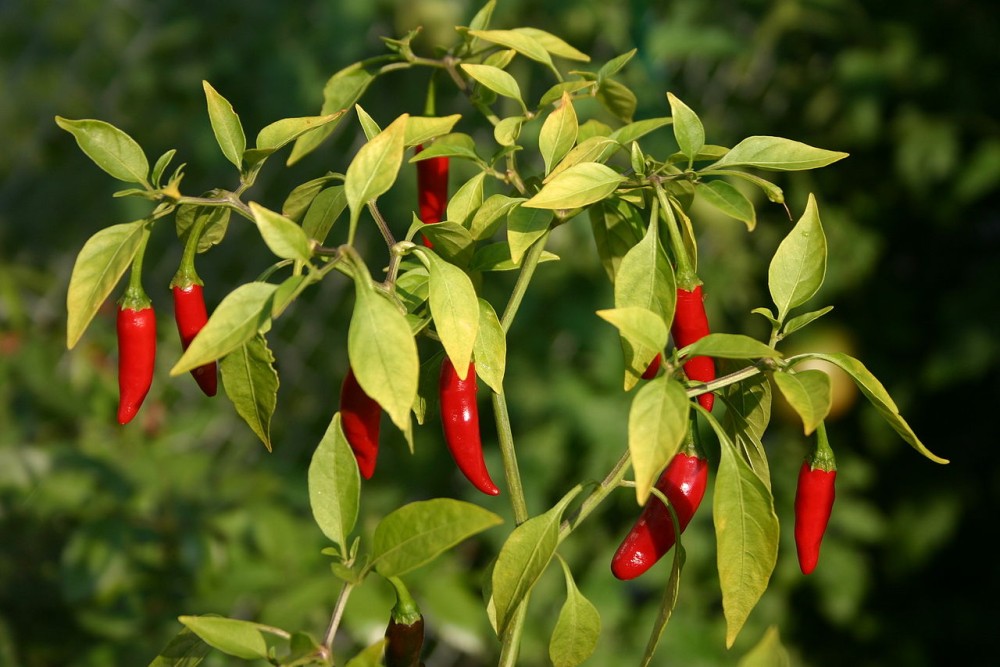 Spice Islands of Zanzibar is blessed with fertile soil which can support many types of Chili papers. We grow chili in our gardens and also for commercial use. If you go to any Spice Market, you must find chili peppers at cheap prices.
Spice Tours in Zanzibar is Not Just Spices!
During spice tours, not only spices but you will also find other different tropical fruits trees like Mango Trees, Banana Trees, Lich trees, Jack Fruits, Bread Fruits, etc.
Welcome to the Spice Island
Did you know? Zanzibar is also known as the Spices Island. This best spice tour will show you why Zanzibar is known as Spice Island! a Tour Guide will explain each and everything about spices and how they are used by Zanzibar families in our daily life.