Selous day trip Safari from Zanzibar
Embark on an unforgettable day trip from Zanzibar to Selous Game Reserve, a thrilling adventure that comes with a lot of wonders. Selous Game Reserve, also known as Nyerere National Park located just a short flight from Zanzibar, this journey promises a day of remarkable wildlife encounters, stunning landscapes, and indelible memories.
In this trip, you will find wild animals like giraffes, elephants, wildebeests, powerful big cats like lions, zebras, African buffalo, and a rich tapestry of other wild animals.
Selous Day Trip from Zanzibar Itinerary
Early Morning Departure (5:00am):
Your day begins with an early morning flight from Zanzibar to Selous Game Reserve. Our driver will pick you up from your hotel in Zanzibar and drive you to Zanzibar Airport.
Arrival at Zanzibar Airport (6:00am):
Upon your arrival at the airport, complete the check-in process and board your flight to Selous Game Reserve.
Arrival at Selous Game Reserve (7:20am):
Upon landing at Selous, your experienced guide will lead you on a safari game drive through the reserve. Selous Game Reserve is known for its remarkable wildlife diversity, including lions, elephants, zebras, giraffes, and a multitude of bird species. Be prepared to witness the splendors of the African wilderness up close.
Recharge with a delicious lunch served amidst the beauty of the reserve, providing you with the opportunity to relax and refuel before continuing your safari adventure.
After a day filled with exploration and wildlife encounters, you'll catch an evening flight back to Zanzibar, concluding your Selous Day Trip. Selous Game Reserve's landscapes are stunning, with vast plains, lush woodlands, and the enchanting backdrop of the Rufiji River. Don't forget your camera; there are countless photo opportunities.
About Selous Game Reserve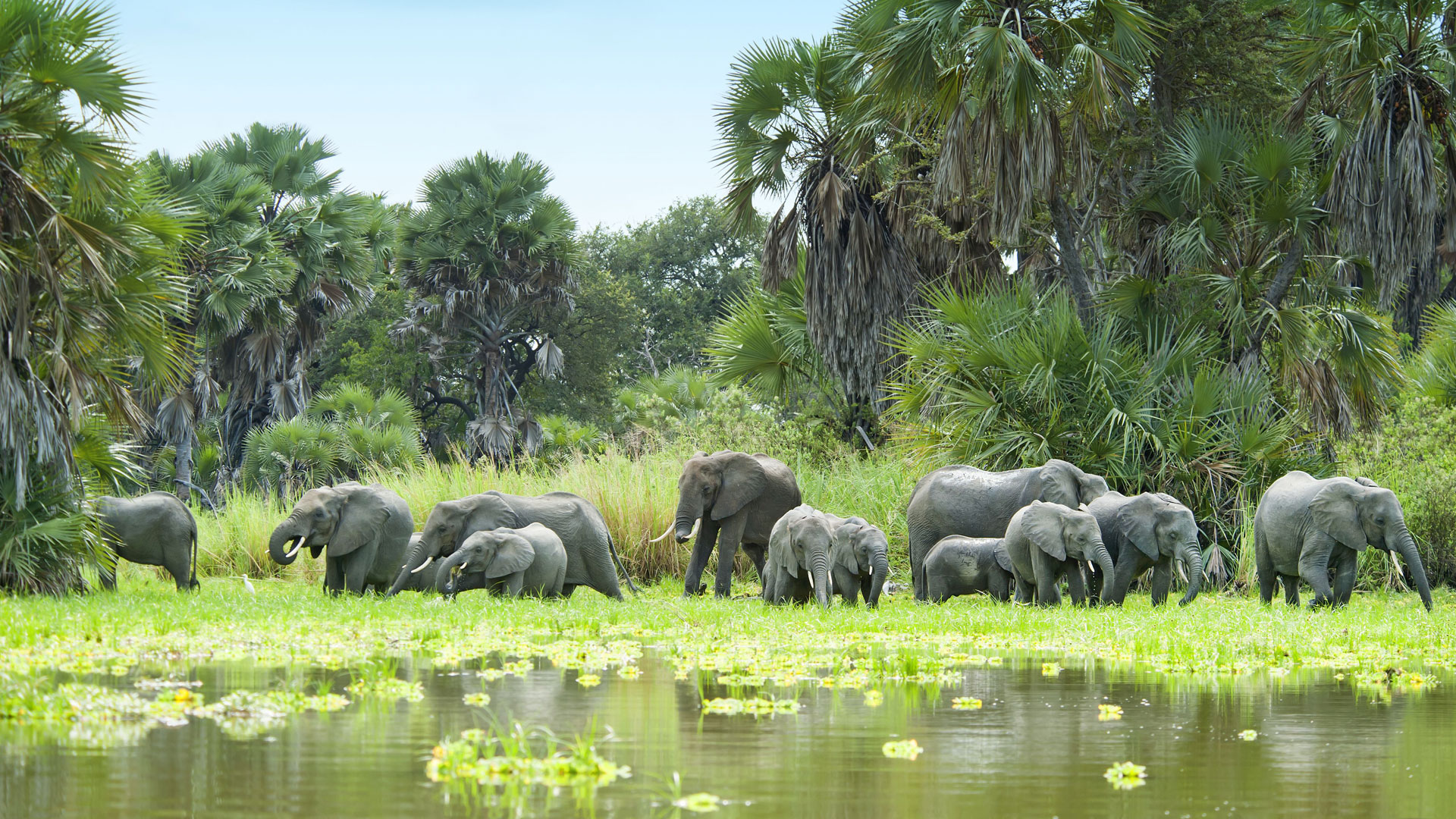 Selous Game Reserve, the largest game reserve in Africa, boasts incredible biodiversity including Rufiji River. Selous is known for its remote and pristine wilderness, located just a short flight from Zanzibar around 50 minutes, Selous offers a unique opportunity to experience the wonders of the African savanna, with confirmed wildlife sightings and stunning landscapes.
This day trip to Selous from Zanzibar is an excellent way to explore the reserve, and even a single day provides a glimpse into the grandeur of this remarkable natural wonder.
FAQs about day trip to Selous from Zanzibar